June 09th 2014
New STEM careers database!
Exciting news for everyone looking for a career in STEM!
The National STEM Centre has developed a STEM careers database with Future Morph and it's now up and running.  After filling in the search box, results combine links to careers information from both external sites and National STEM Centre webpages.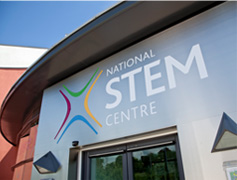 Educators and careers advisors can also use this valuable resource to find much needed training information and opportunities in their area.
Start your search here…
« Back To News