July 28th 2014
Tower 2 Tower Challenge: 500 miles completed!
They did it! HUGE congratulations to Team Calderstones on completing their Tower 2 Tower Challenge – 500 miles in 5 days! We are so proud to be one of their sponsors!
Team Calderstones took on this immense challenge to raise money for Liverpool-based mental health charity, Imagine Independence in honour of Mr Phil Gibbons (Calderstones Community Comprehensive School).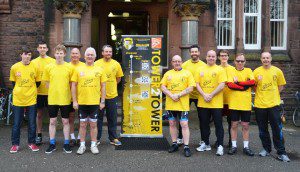 The Tower 2 Tower bicycle challenge ran from Liverpool's Radio City Tower to Paris's Eiffel Tower, sixteen drawn from the school community accepted the challenge to undertake the 500 gruelling miles in just five days. Here's their journey in pictures: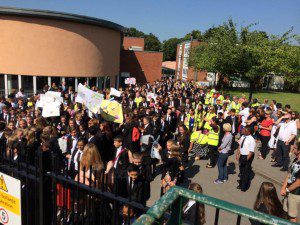 The team were given an emotional send-off at Calderstones Community Comprehensive.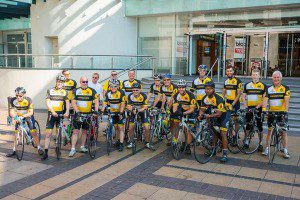 Ready to go…  An enormous challenge before them but they'd trained hard and looked like a pro team in their Tower 2 Tower sponsored shirts.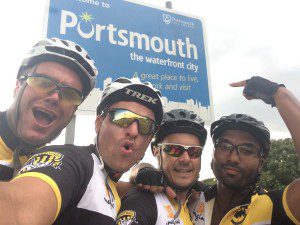 Arriving in Portsmouth in high spirits!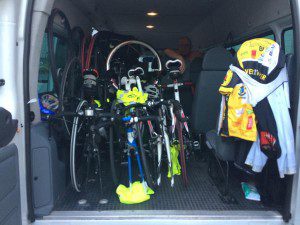 Packed up for the ferry to France and time for a well earned rest!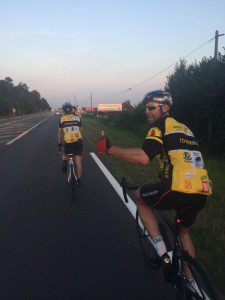 Cycling through Evreux, France. They had lost count of how many punctures by now. All scheduled stops consisted of stretches, physio and bike maintenance – looking forward to the end but every man breaking the pain barrier. Fantastic effort!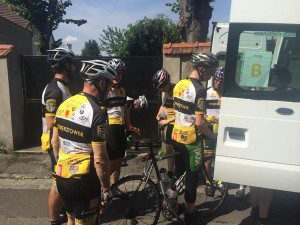 15 miles to go. A quick stop for refreshments. Thirsty work 485 miles you know…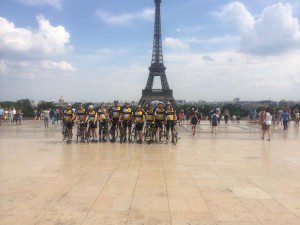 ARRIVAL IN PARIS – CHALLENGE COMPLETE!
WELL DONE TEAM CALDERSTONES, AN EPIC UNDERTAKING AND AMAZING ACHIEVEMENT!
The cyclists are looking for support from local companies and the public. Donations can be made here
More information on the Tower 2 Tower challenge here
Follow MerseySTEM on Twitter here
Follow The Big Bang North West on Twitter here
Like MerseySTEM on Facebook
« Back To News