September 17th 2014
PA's new Raspberry Pi competition
PA's new Raspberry Pi Competition is challenging entrants to invent something that will help people lead healthier lives.
This could range from wearable technologies that ensure patients take their medication on time, to a health and fitness programme tailored to an individual's needs, or a system which could streamline a hospital's processes to make it more efficient. Wearable technology in particular provides the promise of being able to transform healthcare – it can influence healthier behaviours, ensure better interventions and lead to better treatment.
The competition is a very broad challenge that gives entrants the scope to work on something they are really passionate about and the competition can help support teaching and learning of Computing, Science, Design and Technology in the curriculum – inspiring innovations from the entrepreneurs of the future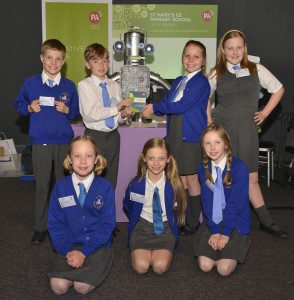 Last year's competition saw winning innovations from:
St Mary's CE Primary School, Horsham invented a robot that teaches children how to recycle
Frome Community College's winning entry was a system that allows people to remotely monitor the environmental conditions in their garden
Newcastle College – Digital Skills Academy invented a device to give early warning of forest fires
The competition is open to the following categories
PA's Primary School Award: academic years 4-6
PA's Secondary School Award: academic years 7-11
PA's Sixth Form & College Award: academic years 12-13
The winners of each category will receive £1,000.
Teams can use the Raspberry Pi and a limited amount of additional hardware with a budget of £100 (not including the cost of the Raspberry Pi itself).
The first 100 entrants will receive a Raspberry Pi starter kit worth £75. The closing date to submit your project is 30 January 2015.
Visit the PA Raspberry Pi competition page to register your interest in participating and receive an entry pack
Follow MerseySTEM on Twitter here
Follow The Big Bang North West on Twitter here
Like MerseySTEM on Facebook
« Back To News