October 14th 2014
Event In Pictures: Robotics Challenge
We had an amazing day at The City of Liverpool College hosting our latest Robotics Challenge. The teams fought long and hard after building their battling bots, but there could only be one winner.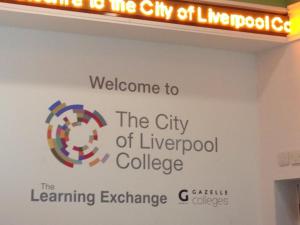 As always we started by introducing ourselves and then it was down to business. We were on hand to help as each school team set to work with their Vex Protobot Robot Kit (oooh!)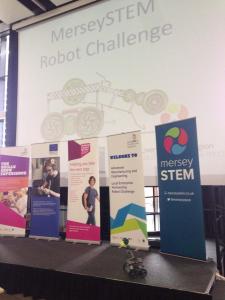 The true test came when their automatons were complete, control, skill and a steady hand were all important. This was war after all… no room for nerves here!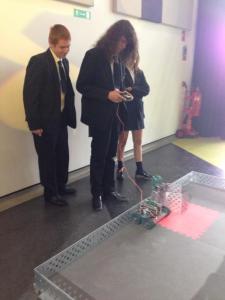 Ultimately it came down to All Saints and St Michaels in the final, both awesome on their attacking and tactically tremendous – tough call to make!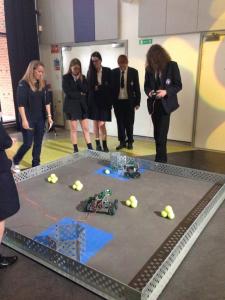 ALL SAINTS! All Saints took the title and reigned supreme!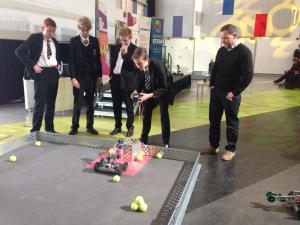 Tomorrow is our final Robotics challenge… are you ready teams?!
Would you like to take part in a Robot War or are you a business or organisation who would like to sponsor one of our days? Contact us and get involved!
Click to check out our future events…
Follow MerseySTEM on Twitter here
Follow The Big Bang North West on Twitter here
Like MerseySTEM on Facebook
« Back To News