November 18th 2014
Tardis Tim at The Skills Show
Sonic Screwdrivers set to stun! Tardis Tim has been traversing time-zones on his own Dr Who style voyage of discovery!
Okay, he hasn't really, he's been to The Skills Show but check out this picture… it warrants that intro if nothing else!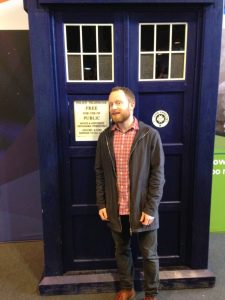 Truth is, MerseySTEM's Engagement Manager visited The Skills Show to find even more amazing surprises for all of our Big Bang North West attendees.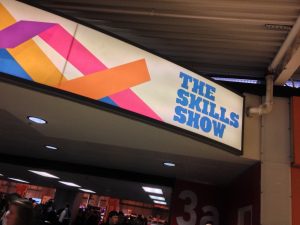 We are scouring the country to discover all manner of new and exciting hands-on STEM-sational activities for you to experience. If it's interactive or ingenious, we're there!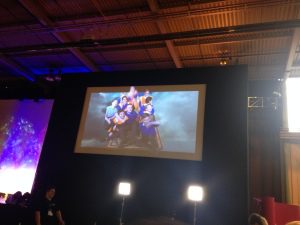 So what did Tim find I hear you ask? Ooh, we couldn't possibly tell you that just yet. All will be revealed soon… keep your eyes peeled for The Big Bang North West 2015 Launch. (We can barely contain ourselves!)
Are you coming? Over 1000 places have already gone.
Register your interest for The Big Bang North West 2015!
Follow MerseySTEM on Twitter here
Follow The Big Bang North West on Twitter here
Like MerseySTEM on Facebook
« Back To News