March 20th 2015
AstraZeneca Apprenticeship Opportunities – Apply Now!
At AstraZeneca, you'll find an energised, supportive environment stoked by innovation and exemplary leaders at every level. There are many pharmaceutical career paths and programmes available to you – begin channelling your passion for STEM with an AstraZeneca Apprenticeship!
As one of the world's leading pharmaceutical companies, AstraZeneca have a history of medical breakthroughs which have made life better for millions.


Want to make a real difference? Be recognised and rewarded for your contributions? AstraZeneca is where it can happen.
AstraZeneca believes as a company in true career opportunity, where learning, growing and meeting exciting challenges are all in a day's work.
As believers in fresh talent they're looking for the brightest and best. The aim of the apprentice programme is to support you in achieving your full potential.
Positions are currently available at their Macclesfield and Speke sites starting in September in the following areas:
Manufacturing
Quality Assurance
Engineering
Pharmaceutical Development

Supply Chain
Human Resources
This is an amazing opportunity to start your STEM career!
Apply for an AstraZeneca Apprenticeship…
Click to take a look at our AstraZeneca Parent & Student Evening…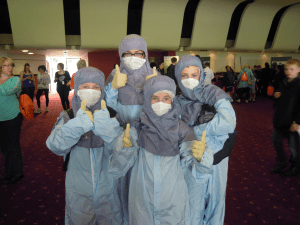 AstraZeneca are headline sponsors of The Big Bang North West 2015.
Is your school coming? It's FREE!
THE BIG BANG NORTH WEST 2015 – CLICK TO BOOK YOUR PLACES!
Follow MerseySTEM on Twitter here
Follow The Big Bang North West on Twitter here
Like MerseySTEM on Facebook
« Back To News