March 13th 2015
Big Bang North West 2015: The Vikings are coming!
We promised you bigger and better and The Big Bang North West 2015 is going to be huge… so much so, the Vikings are coming!
This enormous Viking longboat is soon to be hot-footed to Aintree by its wayfaring warriors. They're bringing weapons too, we can barely contain ourselves – Raaaaaaaaaaaa!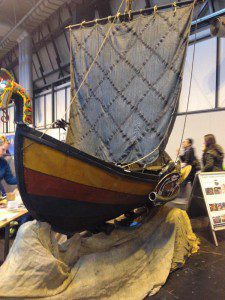 You'll be able to meet Viking Bjarni Thorvaldrson, with his intrepid Jarl Erling Rigsson, and Hrefna the Viking sailor, as they show you how the Vikings used maths and science to conquer the world… or most of it anyway.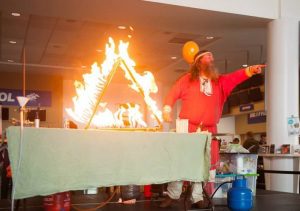 We know you don't want to miss this, click here to register your school group and join us for The Big Bang Northwest on the 8th of July 2015!
THE BIG BANG NORTH WEST 2015 – CLICK TO BOOK YOUR PLACES!
Follow MerseySTEM on Twitter here
Follow The Big Bang North West on Twitter here
Like MerseySTEM on Facebook
« Back To News