March 23rd 2015
Getrag-Ford Manufacturing STEM Hub: Hard hats on!
A huge thank you to Getrag-Ford for hosting our Advanced Manufacturing STEM Hub!
On attending the Hub, teachers had the opportunity to hear from representatives from within the Advanced Manufacturing sector and discuss careers along with how business can engage with schools.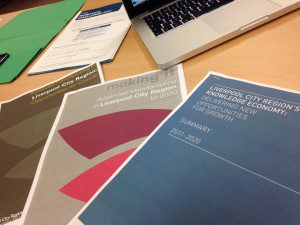 Attendees heard from Getrag-Ford HR Manager Alan Seeley who spoke about the company, the advanced manufacturing sector and how they are working with the Liverpool City Region Local Enterprise Partnership.
We discussed how MerseySTEM were working with the Local Enterprise Partnership to link with manufacturers like Getrag and deliver our next series of robotics challenge days to schools across the city. We were also there to introduce the possible career opportunities in the advanced manufacturing sector & inspire about STEM futures.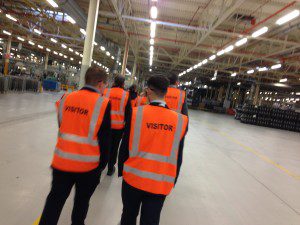 The event was topped off with a tour of Getrag's factory floor seeing amazing high-tech advanced manufacturing taking place right before our eyes. We all had to don our PPE to be able to see it all – so it was steel toe capped shoes, high-visibility jackets and protective eye wear all round!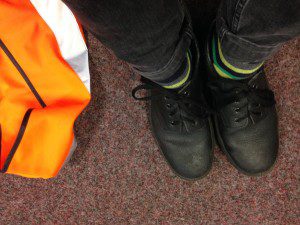 Everyone left with Robotic Challenge Day information and the opportunity to return with their students for another tour. What a fantastic event!
Would you like to take your students to Getrag-Ford? Contact us…
We're 'GOING GREEN' for our next Teacher's STEM Hub, click to book now…
THE BIG BANG NORTH WEST 2015 – CLICK TO BOOK YOUR PLACES!
Follow MerseySTEM on Twitter here
Follow The Big Bang North West on Twitter here
Like MerseySTEM on Facebook
« Back To News