March 27th 2015
GO GREEN: Eco initiatives STEM Hub
Our new 'GO GREEN' Eco initiatives STEM Hub at The Liverpool Guild of Students was both interesting and inspirational!
During the event our speakers explored how schools could engage with eco initiatives, learn about urban farming and get their own 'green' projects up and running.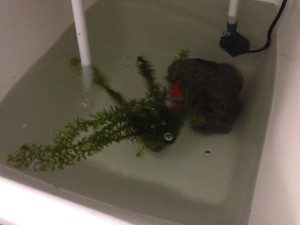 Teachers had opportunity to:
Hear from the teacher leading the CaldiesECO initiative at Calderstones School
Speak to the 'Green Guild Initiative' about their school engagement
Discuss enrichment projects with Farm Urban.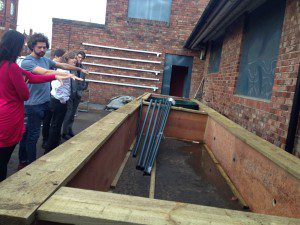 STEM Hub focus:
The 'Green Guild' presentation covered the main elements of the Liverpool project. This included partnerships, curriculum development, school outreach work, roof gardens with bee keeping, recycling and conserving energy and water.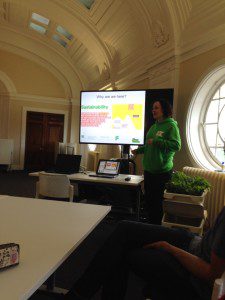 Emma Taylor from Calderstones School, spoke about the Caldies Eco project & gave schools an insight into how to get similar projects started and embedded into the curriculum.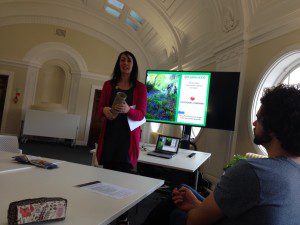 Farm Urban specialise in education and outreach. They partner with schools around the city to introduce them to the concept of urban farming through enrichment projects. They discussed how children can build and install their own food producing systems, from it's design and construction through to the harvest and preparation of the food. They demonstrated the numerous subjects involved in urban farming, including biology, chemistry, physics, mathematics, design technology, environmental studies, cookery and research.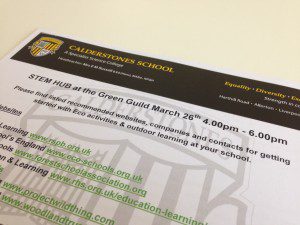 As always, everyone left with information and teacher's resources to take back to their school. A HUGE thank you from MerseySTEM to everyone who took the time to get involved… would you like to GO GREEN?
Contact us if you're interested in hosting a STEM Hub.
Check out MerseySTEM's upcoming events here…
THE BIG BANG NORTH WEST 2015 – CLICK TO BOOK YOUR PLACES!
Follow MerseySTEM on Twitter here
Follow The Big Bang North West on Twitter here
Like MerseySTEM on Facebook
« Back To News