April 27th 2015
Fund a child to take the STEM trip of a lifetime!
Can your company, organisation, trust or foundation help Beamont Collegiate Academy take children to Boston? It's a STEM-sational opportunity to fund the thinkers of the future, they need your support!
As part of a drive to raise aspiration Beamont Collegiate Academy will be running a trip to Boston, USA to discover cutting edge STEM.
The trip costs £1650 per pupil and although the school will be subsidising the event it will still be a considerable cost to parents.
The trip has been designed to encourage girls in STEM, promote STEM careers and provide practical hands-on experience for all who can take part.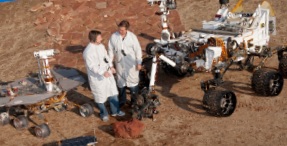 On a week-long trip the future medics, vets, engineers, computer programmers and all STEM pathway pupils will visit MIT (the world's most prestigious Science and Technology University), Lowell Robotics laboratory ( where the Mars Rover was designed) , sleep overnight at Boston Science Museum, sequence DNA in a University master class and so many other amazing opportunities.
It would be a shame for any of them to miss it!
If you can help a child take a STEM trip of a lifetime, contact Chris Hillidge on 01925 579500 or email: [email protected]
Take a look at this video to find out more about Beamont Collegiate Academy and their amazing STEM pathways:
THE BIG BANG NORTH WEST 2015 – CLICK TO BOOK YOUR PLACES!
Follow MerseySTEM on Twitter here
Follow The Big Bang North West on Twitter here
Like MerseySTEM on Facebook
« Back To News