April 21st 2015
STEAM Co LAUNCH! FREE 2 DAY EVENT!
Friends of MerseySTEM STEAM Co, are running an amazing mega-creative two day event and they've offered us tickets to give to you, your class, children or STEM Club absolutely FREE!
If you're one of the 28 million people who've seen Sir Ken Robinson's TED No 1 talk on how schools can teach children via creativity and have always wanted to do something about it, then this could be the event for you.
Download STEAM Co's information leaflet now!
STEAM CO LAUNCH FLYER
STEAM Co. powers communities to inspire children with creativity. They bring outside creatives into schools to work with parents and teachers to give their children a school day like no other.
The great news is that STEAM Co. are launching their countrywide STEAM Co initiative in the city known best for it's creativity and community – Liverpool!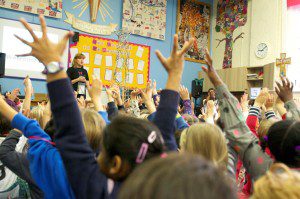 On Day 1 children will have the opportunity to try out numerous STEAM based skills and thinking/doing activities.
As well as the day benefiting children, Professor Guy Claxton will be in attendance to give a keynote speech to 100 local parents, teachers and artists (11am). He'll be signing copies of his new book 'Educating Ruby' that all parents and teachers should read. It's a simple guide as to how children can get so much more from school.
Day 2 will see hundreds of parents/carers, teachers and local artists come together for a day of short talks on creativity, education and community.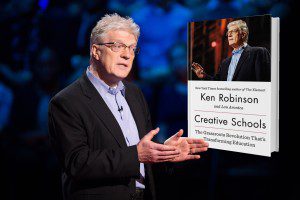 Sir Ken Robinson, whose TED talk inspired STEAM Co. will be joining the group from LA for an interactive Q&A session on how Liverpool's creativity and community inspired him and how parents, teachers and business can inspire children's creativity.
Click here to book your FREE class, group or individual tickets using the code MSTEM.
Click here for a full rundown of the two day event and watch the video below – it's going to be an amazing launch!


Are you creative? Share who you are…
STEAM Co. already have a great line up of creative and education speakers but are still looking for a few more parents and teachers to share their stories and inspiration. Don't worry, it's in the form of a video clip to be played on the day – you don't need to be a professional public speaker. If you'd like to inspire young minds with a short recording, complete this form.
THE BIG BANG NORTH WEST 2015 – CLICK TO BOOK YOUR PLACES!
Follow MerseySTEM on Twitter here
Follow The Big Bang North West on Twitter here
Like MerseySTEM on Facebook
« Back To News