May 28th 2015
Big Bang North West 2015: NAC Group Confirmed!
Take up Pole Position people! The NAC Group have just confirmed for The Big Bang North West 2015!
The NAC Group will be bringing the starting gates from their F1 in Schools Challenge (with firing pods!) that they use to race cars pupils design and manufacture.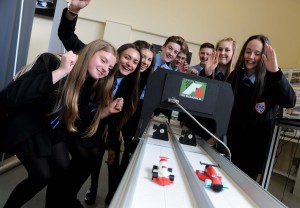 It will be all about reactions at The Big Bang North West as they'll be using their gates to test visitors reaction times.
There'll be a leader board of the fastest times which NAC will promote via their website and a LIVE twitter feed of results as schools attending climb the leader board. Who will come out on top?
"Come and have fun at the racetrack starting gates, just like Deyes High School did recently when they were part of NAC Group's Industrial Cadets programme that offers students the chance to better understand the value of STEM subjects in a more practical and fun environment which they can really engage in.
You won't want to miss it!
Do you think you have the reaction time of an F1 driver like Lewis Hamilton?
…then come and show us if you can really live life in the fast lane!"
It's going to be a super-fun stand, promoting NAC, the Industrial Partnerships programme and the F1 in Schools Challenge. Did you know NAC are currently supporting a school in Sunderland for the F1 in Schools World Final in Singapore later this year? Awesome!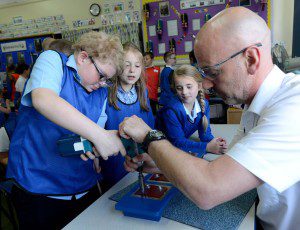 There will also be activities from NAC's Art of Manufacturing programme aimed specifically at Primary children.
The Big Bang North West is going to be HUGE!
Have you booked your school group yet?
THE BIG BANG NORTH WEST 2015 IS COMING – BOOK NOW!
Follow MerseySTEM on Twitter here
Follow The Big Bang North West on Twitter here
Like MerseySTEM on Facebook
« Back To News