May 15th 2015
MerseySTEM Girl's Robot Challenge
An amazing day was had by all at MerseySTEM's Girl's Robotics Challenge!
The event was hosted at Cowley International School and both students from Cowley and De La Salle attended the event. The event was part of a project funded by St Helens Chamber of Commerce aimed at engaging young women in STEM.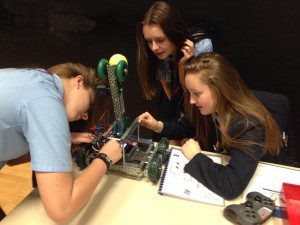 Alison Christoffer, Operations Manager at MerseySTEM gave an introduction into robotics and discussed advanced manufacturing in the region.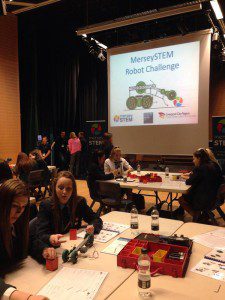 The girls were split into mixed school groups to develop team-work & communication skills, building a robot during the morning session so they could battle it out in the afternoon.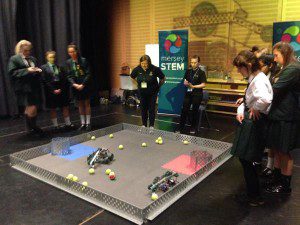 Bolts flying and gears grinding, many bots fell but it was Robot Jamal who came out on top over Robot STEM.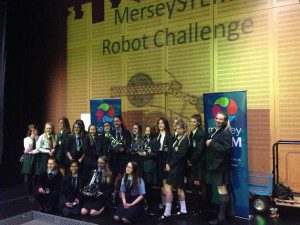 Congratulations to all involved!
THE BIG BANG NORTH WEST 2015 IS COMING – BOOK NOW!
Follow MerseySTEM on Twitter here
Follow The Big Bang North West on Twitter here
Like MerseySTEM on Facebook
« Back To News