May 07th 2015
STEM-sational People: ESA ISS Astronaut Samantha Cristoforetti
The International Space Station is the biggest object ever flown in space. It travels around the Earth at an average speed of 27,700 km/h, completing 16 orbits per day. 16 countries, including many ESA member states worked together to build the Station and it can be easily spotted from Earth!
Here at MerseySTEM we're excited to spotlight many STEM-sational People in the coming months. Our first had to be Samantha Cristoforetti as she is currently the STEM star in ESA's International Space Station videos and her fun, informative updates show us all real life in space.
Samantha has an amazing science and engineering background and as the first Italian woman in space, she is proof that women can literally reach for the stars and succeed in STEM.
Currently, ESA astronauts are on the Futura mission as part of Expedition 42/43 provided by Italy's ASI Space Agency . They are staying for six months between November 2014 and May 2015. Samantha has already experienced travelling into space, docking with the International Space Station, numerous scientific experiments on board, assisting with space walk missions, maintaining the station as Chief Engineer and so much more.
Here Samantha shows us how astronauts keep clean. She discusses the simplest things like soap and water and cutting your nails, though everything is different in space. Check out the surface tension demonstration, who wouldn't want to feel that for themselves? Wow!
Working in microgravity would make anyone hungry! Samantha shares with us the snacks available to the crew and throws in a weightlessness demonstration too!
The team spend as much time as possible on science. During Samantha's 40-hour working week she runs many experiments and takes part in even more from scientists all over the world. Every experiment benefits life on Earth as well as providing valuable information on space.
Samantha is living and working on board the International Space Station as part of the six-strong Expedition 42 and 43 crew. You can follow her Futura Mission here.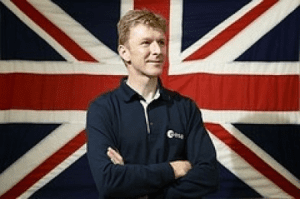 Don't forget UK astronaut Tim Peake will be heading for the International Space Station in November 2015, we'll be following his progress. Your school can get involved with Tim's mission here…
Who do you think is STEM-sational? Let us know, they may be next under the spotlight!
THE BIG BANG NORTH WEST 2015 – CLICK TO BOOK YOUR PLACES!
Follow MerseySTEM on Twitter here
Follow The Big Bang North West on Twitter here
Like MerseySTEM on Facebook
« Back To News