June 29th 2015
Big Bang North West 2015: NSEC Meet The Judges!
With just 2 days until The Big Bang North West 2015 and The National Science + Engineering Competition, we would like to introduce you to some of the amazing judges who will be selecting finalists and award winners.
The National Science + Engineering Competition is open to all 11-18 year olds living in the UK and in full-time education. The Competition aims to recognise and reward young people's achievements in all areas of science, technology, engineering and mathematics (STEM).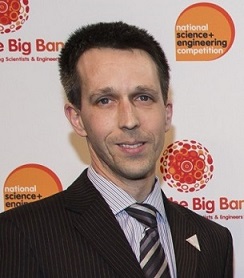 Richard Hadji
"I have a PhD in mathematics, 12 years in the defence industry working in an engineering/advanced technology environment and more than 15 years STEM/outreach experience including careers talks, workshops, mock interviews and judging at various competitions. I have been a judge at the Big Bang North West and at the National finals, and this year will be my third year as one of the head judges at the Big Bang North West.  The extremely high standard of the projects at the competition always makes it extremely difficult for us judges, I look forward to it being another difficult year!"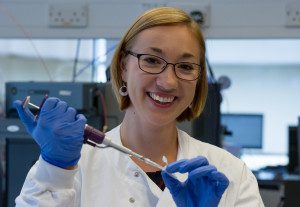 Victoria Harman
"This will be my third year as a judge at the NSEC and I'm really looking forward to another year of great projects. I think it's extremely important for students to get a chance to chat to people from lots of different STEM jobs and I think the face-to-face judging process is a great way to do that. For the last six years I've been working as a research assistant at the University of Liverpool. I spend most of my days in the lab, and I still love doing experiments just as much as I did when I was at school. As fun as the experiments are, learning to communicate the results is extremely important and it's great that the NSEC encourages students to acquire and develop those skills. The energy and enthusiasm from the students showcasing their brilliant and innovative ideas is very inspiring and it's always a really fun day!"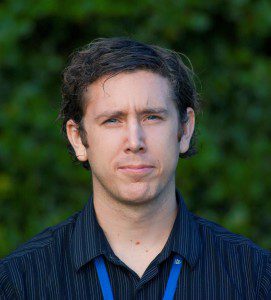 Ben McDermott
"I'm Dr Ben McDermott and I have been a post-doctoral research scientist at the University of Liverpool for the last 6 years. I work in the Department of Musculoskeletal Biology and our research group focuses on studying the tendons, ligaments, bone, cartilage and synovial membranes in our joints. My research is focused on gene regulation that can be used to promote the regeneration of damaged or diseased cartilage. Before working as a research scientist, I obtained a Ph.D in biomolecular sciences and before that I obtained a first class degree in microbiology. Last year, I was part of a small team that reached the final of the Biotechnology Young Entrepreneur Scheme, which was great for understanding the commercialisation of bioscience ideas. I have chosen to be a judge again this year after enjoying judging the competition last year. It's great to see so many young people interested in STEM subjects and to see the range young talent being encouraged to develop."
"I embarked on a full-time aircraft maintenance engineering degree in my mid-30s after spending close to 15 years raising my children (and holding part-time and self-employed jobs during that time).  I originally thought that with my age, I had missed the opportunity to train as an aircraft or aeronautical engineer which had been a childhood ambition.  However, by chance I came upon the excellent Access to Higher Education route offered by many colleges across the country and eventually graduated, with first class, an IET-accredited degree in Aircraft Maintenance Engineering. Two months later, I was successful in securing a graduate job with Defence Equipment & Support (DE&S), I then moved on to the UK Military Aviation Authority (MAA). The MAA is responsible for military aviation safety in the UK.
I am now continuing to work in aviation-related projects and aeronautical teams throughout DE&S. I continue to learn and develop as an engineer all the time which is very satisfying. My principal interests lie in continuing airworthiness, aircraft maintenance engineering and the training and competence-building of engineers and particularly aircraft maintenance engineers.
I am an NSEC judge as I really want to see young people, girls and boys, winning in life after they complete their education. The UK has historically produced incredible engineers and scientists over the last few centuries and I would like to contribute as much as possible to making the UK great once again in its output of scientists and engineers. I had myself wanted to be an engineer since primary school, but there was no one to guide me. So I drifted off into other professions whilst raising a lovely family and found myself starting to study engineering at 34 years old at university!!  Had I had guidance earlier, I would have studied it a lot earlier. Therefore, I would like to help as much as possible in letting young people know how they can achieve their goals."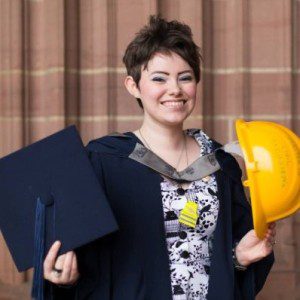 Joanna Anderson
"My name is Joanna and I am a graduate civil engineer working in traffic signals and highways for consultancy company Mouchel. I completed my masters degree in civil engineering last year and I am now working towards becoming a chartered engineer with the ICE.
It wasn't until I completed my A levels and was considering what course to do at university that I found out about civil engineering. It was never something I was taught as school and it was never mentioned at careers events. Considering that civil engineering is such a broad topic with so many roles and career possibilities, it boggled my mind that I didn't know about it sooner. It is still a very male dominated industry and I think part of this is due to young people, particularly girls, not being correctly informed about what it is or being exposed to positive engineering role models while they are at school.
Studying STEM subjects and continuing this study into higher education not only has excellent career prospects (with a very lovely pay packet!), it also provides your community, country and world with the skills needed to keep people living and functioning in a healthy and practical society. It's hard work, but it's exciting and it's fun and it changes the world. I hope that by attending the Big Bang Fair and taking part judging the excellent work that students have done, I can help to inspire young people to see themselves with a future in STEM; I want to help expand curiosity- always be asking how it can be better and how YOU can be the one to make it better, stronger, more efficient, more cost effective, more accessible, more sustainable.
I'm excited to see the innovative ideas that the students have come up with and discussing their designs with them. Who knows, I could be in a room with the next Brunel or Telford! What an opportunity!"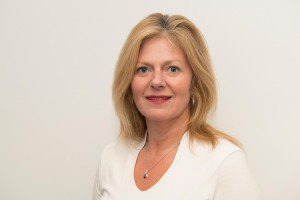 Helen Fisher
"I'm head of socio-economics at Europe's most complex nuclear site, Sellafield, in West Cumbria, home to 11,000 nuclear professionals and the highest concentration of PhDs in the country. With almost 400 STEM Ambassadors, 100 schools and 7,000 students on my books, I work to drive forward a revolution in the way young people in the region look at science and engineering, inspiring the next generation of nuclear pioneers. I have a 1st class degree in Mathematical Sciences along with a Masters in Business Administration. I started my career as a mathematical modelling analyst."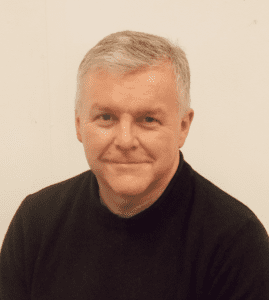 Ian Belger
"I'm the Chief Electrical Engineer at Sellafield Ltd which means I'm accountable for making sure that all of the electrical design work at the site is carried out to provide safe and legal and fit for purpose solutions. I like to see it as a responsible, important job and feel like I'm doing something for the UK, cleaning up its nuclear legacy issues and also supporting the future of the UK nuclear industry
Ive worked in a number of companies, with various roles within engineering, and IT, since I finished my PhD in 1989. I've always tried to support STEM initiatives and I also do a lot of work to support universities (in particular John Moores in Liverpool) and my professional institution (the IET)
Sellafield Ltd has supported the Big Bang fair since its beginning in London in 2009. Why? – because it's the biggest event of its kind and allows us to support the UK push to encourage more people to study STEM subjects and to be excited by engineering & science. We took a small but interactive stand to the session in 2009, it  was designed and manned by a team of graduates, and that approach has been followed ever since with the national event but also the local Big Bang events in Liverpool and Cumbria. Each year, a new team of graduates inherits the task to support these events. SL provides a substantial budget and support from senior managers like myself but the graduates manage the project and do the work – and this offers them some really valuable personal development
I've judged at BB North West a number of times now and it's a great opportunity for me to speak to some really bright students – who never fail to inspire me with the ideas they have and their excitement for the STEM subjects. Sellafield needs a lot of scientists and engineers to allow us to do what we do, and the UK will need thousands every year if we are to prosper and grow. It's a privilege to help judge the event and to do my bit for the advancement of STEM."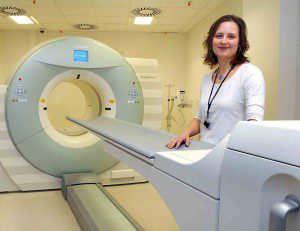 Heather Williams
"I'm Heather Williams, and I'm a Senior Medical Physicist for Nuclear Medicine and Central Manchester University Hospitals and an honorary lecturer in the school of Medicine and Healthcare Sciences at Manchester University. Which is a mouthful. What it means is that I look after imaging equipment and make sure it's working consistently and as well as it can, so the medics I work with can confidently look at the images our technical staff acquire and make decisions about what is wrong with patients and what to do about it. I also research new and better ways of imaging, and do a lot of teaching and training to develop the next generation of healthcare scientists. In addition, I'm particularly keen to point out that careers in science are open to everyone – hence I'm also a STEM ambassador, director of ScienceGrrl, and chair of the Women in Physics committee at the Institute of Physics. Outside of work I spend as much time as I can with my sons, and love getting out and about with them and introducing them to the wonders of the world around us.
I was really excited to be invited to be an NSEC judge. Young people can often see new and innovative solutions to problems because they're coming to them with fresh eyes and without the preconceptions about should be possible that come with age and experience. I expect to be inspired and challenged, and have a very hard job deciding which ideas are best!"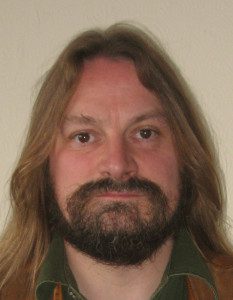 Tom Goodale
"I have been passionate about science all my life.  When I was a teenager I decided I wanted to build a starship, and that shaped my academic path.  Once I got into research and was modelling black holes and neutron stars I realised I'd never actually be able to find the exotic matter needed for faster than light travel or to create wormholes, but the universe is still a marvellous place.  A few years ago I left academia to become a storyteller, but remain passionate about science;  I bring science into my storytelling, and also tutor GCSE and A level physics and maths.  Judging at the competition brings it all together – I get to talk to people about the science they are interested in, and to advise them on ways to communicate their science more effectively."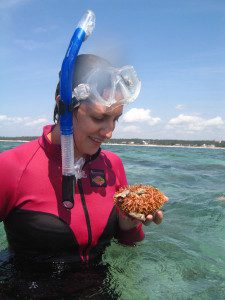 Katherine Allen
"I am a research ecologist at the University of Liverpool. My job is to try to answer questions about nature and help to protect it. I have worked on dragonflies, forests, moorlands and coral reefs and visited some amazing places. I love my job, but I didn't always know this is what I wanted to do. When I was at school, the options seemed very limited and I wasn't aware of the vast range of jobs you could do with science and a love of nature. The Big Bang is a great opportunity for young people to meet scientists and find out more about careers and opportunities. It is also a great opportunity for us to meet the scientists of the future and be inspired by their enthusiasm and ambition, and be challenged by their questions! NSEC judging is a highlight of my year and I am very excited to be invited back to meet the 2015 entrants!"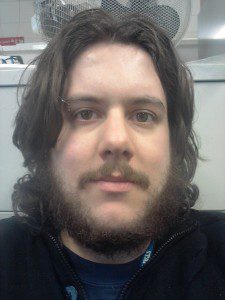 Daniel Harvey
"Since I can remember I've always wanted to create new things; from new constructions out of Lego, to new methods of analysis for multibillion pound companies. I have a PhD in Chemistry, have presented my research work at conferences in France and Singapore, and have spent the past 3 and half years working for one of the largest personal care manufacturers in the world finding solutions to their problems. To see the ideas and possible solutions to problems by the next generation of scientists genuinely excites me and is something I am looking forward to assisting in judging. I can only ever remember wanting to be a problem solver and have my own way of going about it, observing and judging other viewpoints is of great interest to me and why I am looking forward to judging this years NSEC."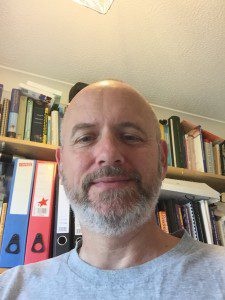 Peter Iles-Smith
"I am a Chemical Engineer by education – something I decided on doing when I was 13, and didn't really know what Chem Eng was! I actually went into a career in process automation – designing systems to manage and control manufacturing in the nuclear, chemical, oil & gas and pharmaceutical industries. My job has enabled me to visit and work in around 25 countries around the world (though it has done nothing for my language skills). I am currently leading the implementation of major project to help prevent the counterfeiting of medicines. I'm involved in judging the competition because I think the best way to get the best people into science, technology, engineering and maths is to actually be enthusiastic and to support young people so they can see and achieve their potential."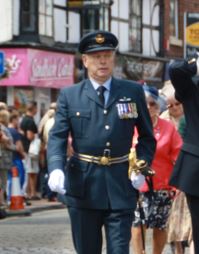 Glynn Robinson
"I left school at 16 to become a student apprentice at Fodens (truck manufacturers). I gained HNC's in Metallurgy, Mechanical Engineering and Electrical Engineering, going on to take professional qualifications. I started at North Staffs CAT (College of Advanced Technology) and ended up at John Dalton/UMIST in Manchester. I was in industry fro 15 years – Chief Metallurgist at Bamfords at 23 and my last job in industry was group engineer for Dubilier.
I then went into education, starting off as schools liaison for STEM (Science and Technology Education on Merseyside) whilst teaching at Speake Comprehensive. I did my 12 month PG Diploma in Education and went to work at Sandbach School. I was there for 18 years and then moved to St Dominic's School as Head of Science and Mathematics. I took early retirement but went to South Cheshire College as a Physics Lecturer (plus Metallurgy/materials for the engineers). I even taught physics to the Beauty Therapy students.
During all of this I was a VR instructor with the RAF, teaching cadets to fly with 632 Sqn RAF Tern Hill (then RAF Shawbury) – this was, and still is, CFS(H). This is why I can use the title Wing Commander.
I was an examiner in 1973, starting of with the JMB in Manchester and finally with Oxford and Cambridge – more lately Cambridge International "A" Level Physics.
My qualifications  – Wg Cdr Glynn Robinson BSc., CPhys., CSci., CEnv., FIMMM., FInstP., FRSA., MCollP., PG Dip Ed., PG Dip Mgt."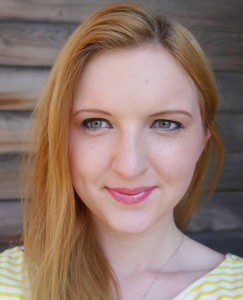 Alice Howarth
"I am a PhD cancer researcher and Secretary of the Merseyside Skeptics Society. I am interested in encouraging children and adults to applying the methods of science outside the lab and in their everyday lives and will be helping to judge the Merseyside Skeptics Society Award for Asking a Good Question."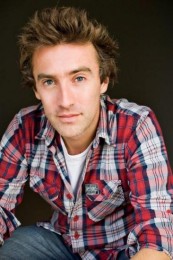 Star of The Gadget Show Dallas Campbell, will also be judging NSEC at The Big Bang North West! Click here for more…
Is your school coming to The Big Bang North West?
THE BIG BANG NORTH WEST 2015 – CLICK TO BOOK YOUR PLACES!
Follow MerseySTEM on Twitter here
Follow The Big Bang North West on Twitter here
Like MerseySTEM on Facebook
« Back To News