June 05th 2015
Congratulations MerseySTEM's Zoe Chapman on completing your Biochemistry Degree!
Team MerseySTEM would like to congratulate our Communications Officer (and Special Agent) Zoe Chapman on completing her Biochemistry Degree – no more exams!
Zoe isn't our Special Agent for nothing, everyone should have one! Zoe can parachute at a moment's notice into any situation and can engage, excite and enthuse whoever crosses her path.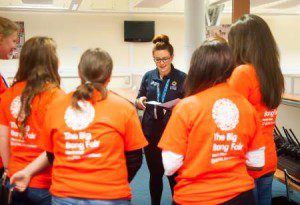 Her science communication skills and experience are invaluable here at MerseySTEM as most of her time is spent talking to teachers, businesses, organisations, ambassadors and more. We couldn't be without her.
While studying for her Biochemistry Degree, Zoe has continued to work as the Chapter Co-ordinator for ScienceGrrl in Liverpool, as a proud STEM Ambassador with STEMNET and here at MerseySTEM. Her energy and enthusiasm are endless!
Zoe has been featured in a number of publications from local press to the Royal Society of Chemistry magazine – 'The Mole'. Prior to her work in science, she worked successfully in the events industry working on major festivals and events in the North West. These include Liverpool Music Week, the MTV European Music Awards and Threshold Festival.
Safe to say our ScienceGrrl is a workaholic but you can see from her face that she loves her job as much as we love her!
Congratulations Zoe, now it's time to party!
Cap and gown next…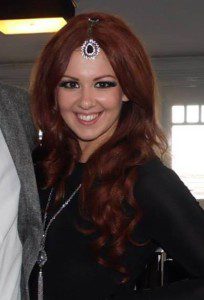 « Back To News