July 20th 2015
Big Bang North West 2015: National Science + Engineering Competition Winners
The Big Bang North West 2015 hosted the semi-finals of this year's National Science + Engineering Competition. Congratulations to all of our amazing winners! We had so many innovative projects, our panel of judges found it difficult to judge between them. The NSEC Grand Final awaits, good luck!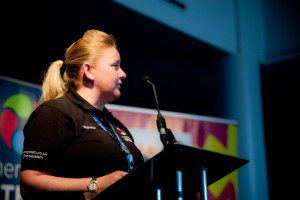 A HUGE thank you to all of our award sponsors:
Sellafield Prize for NW Engineer of the Year
Olivia Jeffries
Sandbach High School & Sixth Form College.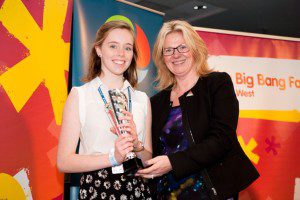 Plus Dane Award for Endeavour
Ella Hughes-Reeder, Isabel Holdcroft-Clarke, Rosie Darracott-Gray, Niamh Darbyshire
Sandbach High School & Sixth Form College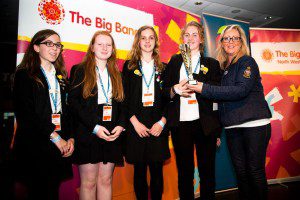 AMEC Foster Wheeler Award for Connected Excellence
George Davies, Nathan Bradbury, Aiden Brookes- Smith, Zoe Bradbury
Notre Dame Catholic College for the Arts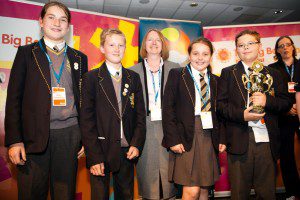 Scottish Power Bright Spark Award
Oria McEvoy, Lewis Power, Tara Jennings, Tom McColl, Isabella Lewis, Nicholas Brown
Helsby High School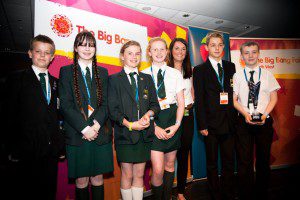 Merseyside Skeptics Prize for Asking a Good Question
Anas Hatab
Runshaw College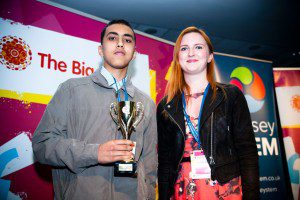 Wirral Metropolitan College Aspiring Science Apprentice Award
Birkenhead School
Eleanor Hilton, Fransesca Way, Sam Gavin-Pitt, Holly Lyas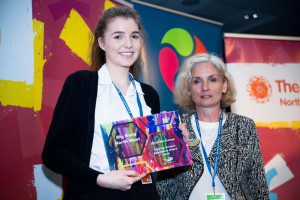 Wirral Metropolitan College Aspiring Engineering Apprentice Award
Daniel O'Brien, Jacob Calderbank, Olivia Fletcher, Reshad Haque, Raj Prihvi, Ben Silva
The Liverpool Bluecoat School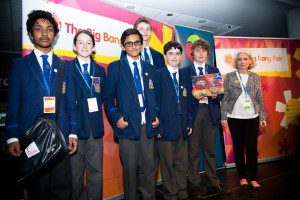 CREST Communication Prize (Engineering)
Holly Wilson, Evie Smith, Isabel Meadowcroft, Charlie Webster, Daisy Wright, Alice Sturzaker
Lancaster Girl's Grammar School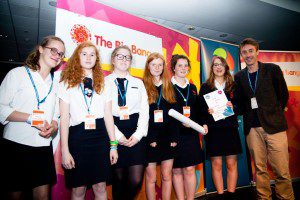 CREST Communication Prize (Science)
Joseph Kershaw, Grace Maude, Megan Morrell
Christ the King Catholic High School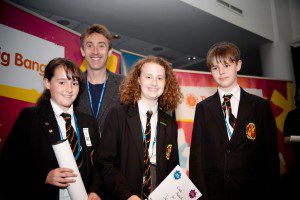 West Cheshire College Prize for Innovation
Emma Evans, Hannah Cotigan, Caitlin Maguire, Hannah Doyle
Broughton Hall High School & Technology College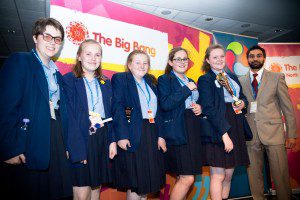 The Royal Statistical Society prize for the Best Use of Maths and Statistics
Petra Ouso
Holly Lodge Girl's College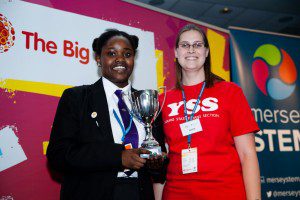 The Royal Society of Chemistry prize for Experimentation
Tom Blain, Rhys Evans, Ella Boswell, Sam Morris
Mary Webb School and Science College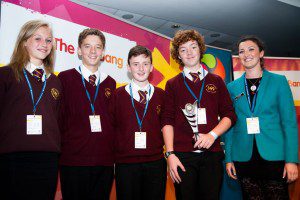 NAC Group Inspiring Young Achiever Award
Chris Bradshaw
Runshaw College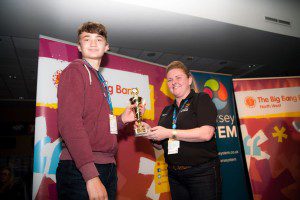 National Careers Service Careers Inspiration Award
Frankie Kaufmann
Runshaw College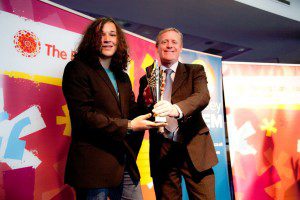 NHS Innovation of Healthcare Award
Lucy Preston, Alex Dale, Alisha Evanson
Sandbach High School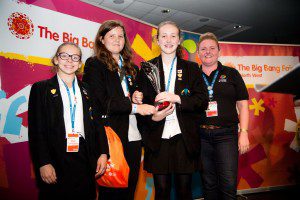 The National Science + Engineering Competition was sponsored by AstraZeneca.
"AstraZeneca in Liverpool is strengthening its manufacturing capability by innovating and investing in new technologies as well as increasing exports, improving skills and building supply chains. The greatest challenge for us is to have a deep and broad talent pool to draw from. By encouraging local children to see excitement and opportunities in science and engineering, the Big Bang and National Science and Engineering Competition help to develop World Class talent on our doorstep."

Well done to all of our sponsored award winners, special award winners and finalists!
Click here for everything you need to know about The National Science + Engineering Competition…
MerseySTEM gives back with FREE Zoobus & Science 2 U Primary School Big Bang Days!
The Big Bang North West 2015: A Teacher's View…
Relive The Big Bang North West 2015 in pictures…

Follow MerseySTEM on Twitter here
Follow The Big Bang North West on Twitter here
Like MerseySTEM on Facebook
« Back To News