July 07th 2015
The Big Bang North West 2015 – Pre-event Press Release
BIG BANG NORTH WEST 2015:
'6000 children to visit The Big Bang North West – Aintree will erupt with innovation!'
On the 8th of July 2015, The Big Bang North West hits Aintree Racecourse and Liverpool will literally explode with ingenuity and innovation thanks to the amazing exhibitors, organisers and 6000 inspired school children taking part.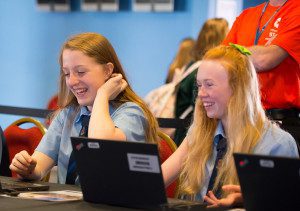 Organisers MerseySTEM, are well known in the region for doing incredible things to promote Science, Technology, Engineering and Maths in schools, business, the community & beyond. The Big Bang North West 2015 promises to be their biggest event to date – and it's FREE for all children attending!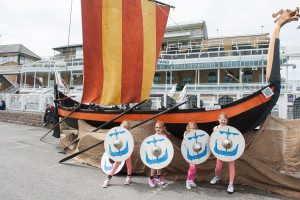 The Big Bang North West is a STEM celebration for children and part of a programme led by EngineeringUK. The Big Bang events enable young people to discover the exciting and rewarding STEM based careers available in their local area via fun 'quick hitting' hands-on action!
Close to 6000 school children from around the region will enjoy live interactive science shows, coding at a huge CoderDojo, riding on a Viking longboat, a Zoobus, racing Usain Bolt through an inflatable accelerator tunnel, live animals, 3D printing, robot wars… and much, much more!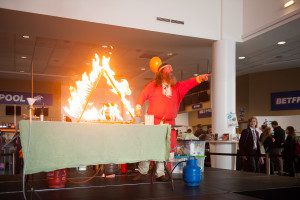 Young people will also have the opportunity to try on hazmat suits, handle hazardous materials safely, become medics and try their hand at forensic investigation.
Along with all of the activities and exhibits, The Big Bang North West hosts the semi-final of The National Science and Engineering Competition. This year The Gadget Show star Dallas Campbell will be appearing at the event and acting as a guest judge!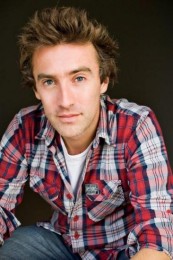 AstraZeneca are Headline Sponsor for the event and they're excited to be a part of it: "The Big Bang is all about inspiring young people from all backgrounds to study science, technology, engineering and maths to go on to pursue careers in engineering and science. We can't stress enough how important this is."
The MerseySTEM team are currently setting up at Aintree Racecourse and cannot wait to welcome 6000 excited school children tomorrow!
MerseySTEM are currently giving back to their community by offering three local primary schools FREE Zoobus Big Bang Days (it's happening now!)
Big Bang North West – Further information and activities…
Follow MerseySTEM on Twitter here
Follow The Big Bang North West on Twitter here
Like MerseySTEM on Facebook
« Back To News