July 12th 2015
The Big Bang North West 2015: Incredible Feedback!
We have been overwhelmed by the amazing feedback from schools, pupils, ambassadors, teachers and National Science + Engineering Competition judges!
The Big Bang North West 2015 was a HUGE success and Team MerseySTEM would like to say an enormous THANK YOU to everyone who is taking the time to share their experiences.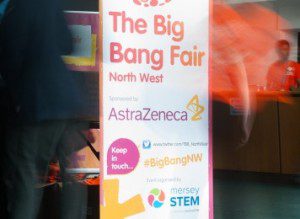 Elizabeth Painter – SandBach High School
Thank you all so much – it was amazing!
Our students had a fabulous time. The girls presenting their work found it incredibly exciting talking to the judges, and the students we brought to look around had a wonderful time meeting representatives from a wide range of STEM careers and institutions.
We were all bursting with pride during the prize giving and we look forward to working with the girls in preparation for the Big Bang finals in March. Thank you so much for your all support!
Delphine Ryan BSc MIET ARAeS – Aeronautical Engineer & NSEC Judge
Just to let you know that I was really impressed with the event. It was the first time I have been involved with the Big Bang and it was fabulous. There was such a great atmosphere and it was such a joy to see the hundreds of young adults enjoying the day. I left tired but buzzing!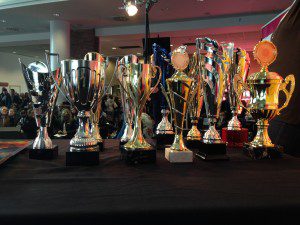 Alfie Neild – MerseySTEM STEM Ambassador & NSEC Judge
Fantastic day judging! There were many very good ideas, students had considered many aspects of their project and had explored any related topics  in some considerable depth. This essential research helped them understand how to improve their "Product", how to use any possible "Spin-off" products and how to cost their products in the commercial market place.
However, if I was going to give a tip for the future, it would be to do your research. Some students did not research their "product" sufficiently; and stumbled when questioned on the product details or the physics behind the idea. It is important that students have new ideas, and new concepts; which is the only way for humanity to continually improve and develop. But students must also research the topic, and not just make assumptions; in order to look at what has been done before. They can then use this information, to move their idea forward;  by improving their concept.
Well done, to all the schools attending; and I hope that all the students attending have gained from being part of this year's Big Bang North West event.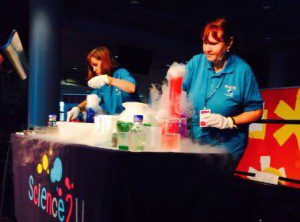 Bluecoat High School
"I would like to say thanks for running the event at the Aintree Race Course on Wednesday. It was great to see the students displaying their projects along side the industry stalls and receiving so much encouragement and positive feedback from the judges."
We are so happy you all enjoyed the event, please keep your feedback coming and you could be featured on our website!
Team MerseySTEM
The Big Bang North West 2015: A Teacher's View…
Relive The Big Bang North West 2015 in pictures…

Follow MerseySTEM on Twitter here
Follow The Big Bang North West on Twitter here
Like MerseySTEM on Facebook
« Back To News