July 14th 2015
U.S.A V's Japan – THE ULTIMATE ROBOT WAR!
As you know, here at MerseySTEM we're famous for our Robot Wars and Robot Challenges… and our STEM pals VEX Robotics were a HUGE hit at The Big Bang North West!
With that in mind, we thought it was our duty to bring you news of a STEM-sational battle that in 12 months will go down in history as THE ULTIMATE ROBOT WAR!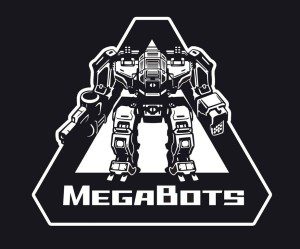 Do you think the winner might like one of our trophies?
Last week, U.S. robot company MegaBots threw down the gauntlet to Japan's Suidobashi Heavy Industry and in turn (and with great humour), they accepted!
Take a look at the videos, this is going to be nothing short of EPIC! A clash of the titans!
15 feet tall, controlled by humans within, Gatling paint guns and 12,000 pounds of metal!
Can you say Pacific Rim?
Preparations start now!
We'll keep you posted on the news as it breaks on Facebook and Twitter.

The Big Bang North West 2015: A Teacher's View…
Relive The Big Bang North West 2015 in pictures…

Follow MerseySTEM on Twitter here
Follow The Big Bang North West on Twitter here
Like MerseySTEM on Facebook
Logo (C) Megabots
Photography: (C) S.N. Jacobson
« Back To News