December 24th 2015
Year in Review: Happy New Year from MerseySTEM!
Happy New Year!
Team MerseySTEM have had an amazing 2015 so we thought what better way to welcome 2016, than to celebrate some of our highlights.
Take a look back with us, you can click each moment to see more…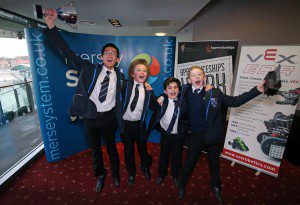 MerseySTEM in conjunction with Liverpool City Region Local Enterprise Partnership (LEP) and Vex Robotics facilitated a series of eight Robotic Challenges, culminating in the grand final at Aintree Racecourse on December 10th 2015 – one of our most exciting competitions!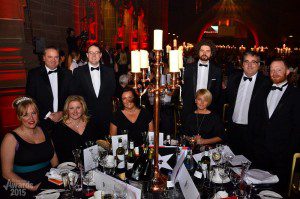 MerseySTEM at the Educate Awards 2015
Team MerseySTEM were overjoyed to sponsor the Science Project of the Year award and to attend this red carpet event in the truly breath-taking surroundings of Liverpool Cathedral.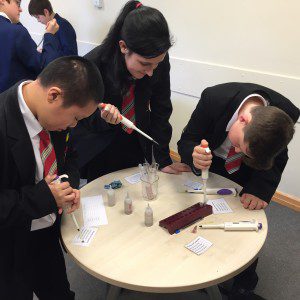 MerseySTEM's Chemistry at Work events allow students to see how chemistry studied at school is put to use in the real world. We had hands-on, interactive workshops from AstraZeneca, The Science and Technology Facilities Council, Science2U & Farm Urban.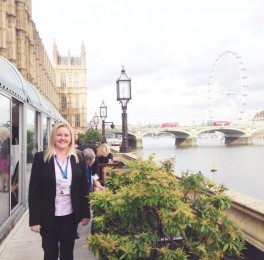 MerseySTEM attends The Big Bang @ Parliament!
On the 5th of November 2015 MerseySTEM's Managing Director Michelle Dow, attended The Big Bang @ Parliament. Invited by Stephen Metcalfe MP on behalf of the Parliamentary & Scientific Committee with Engineering UK. Finalists from the National Science + Engineering Competition presented their projects, it was fantastic to see our teams from The Big Bang North West!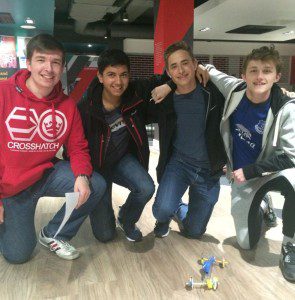 Engineering Your Future is a one-day interactive, hands-on workshop, career event aimed at sixth form aged students studying STEM subjects providing them with an opportunity to see that engineering is a career worth pursuing, and help them make an informed choice. MerseySTEM facilitate the event in Liverpool & Warrington.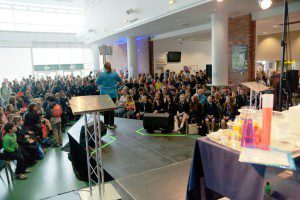 Here's a collection of images from MerseySTEM and our Twitter followers posted LIVE from The Bang North West 2015! A HUGE thank you to our sponsors, exhibitors, volunteers and all of our attending schools! 6000 attendees, what an amazing day!
Click here to register your interest for The Big Bang North West 2016…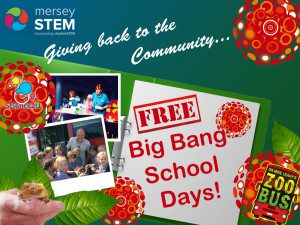 MerseySTEM FREE Big Bang School Days
This year we wanted to give back to our local community so we organised three 'Zoobus Big Bang Days' along with Science2U workshops FREE OF CHARGE for local primary schools. STEM-SATIONAL!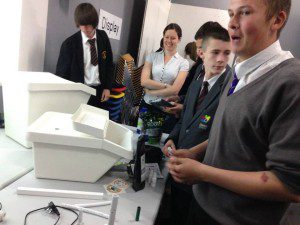 Aquaponics & Photovoltaic Workshop Day
Year 8 & 9 students spent 2 days with Mersey STEM & Farm Urban at FACT (Foundation for Art and Creative Technology) where they built an aquaponics system & a photovoltaic system to power it. All materials were provided & each school could keep their system.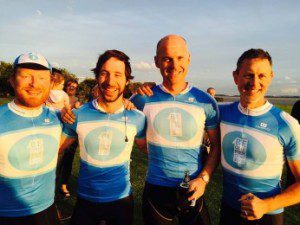 What a year! We've many more highlights including our fundraising and giveaways, click here to take a look.
MerseySTEM's motto is to 'make it happen' and we'd like to thank our schools, supporters and sponsors for helping us do just that throughout 2015. We're looking forward to working with you all in 2016 and can't wait to make next year BIGGER and BETTER!
Happy Holidays to all!
THE BIG BANG NORTH WEST 2016 IS COMING!
Click here to register your interest…
YOU DON'T WANT YOUR SCHOOL TO MISS THIS!
Follow MerseySTEM on Twitter here
Follow The Big Bang North West on Twitter here
Like MerseySTEM on Facebook
« Back To News