March 23rd 2016
MerseySTEM's Chemistry at Work Events: School Feedback
Our Chemistry at Work events offer school students the opportunity to appreciate the place of chemistry in everyday life and the world of work, with particular emphasis on what is happening in their local area.
They aim to show a positive image of the chemical sciences and to present them as exciting, interesting and wealth-creating activities that are worth considering as the basis of a career.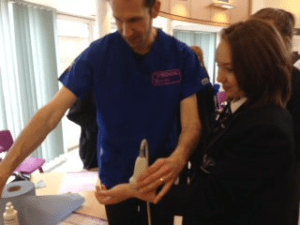 Chemistry, medical science, biochemistry, forensics, energy… the list is endless and we have STEM-sational experts offering hands-on, fun activities in all of these areas.
What do our schools think of Chemistry at Work?
We'd like to take this opportunity to share their views and thank them for their amazing feedback:
The Mosslands School
"The trip to Daresbury Laboratory was fun and educational. We learnt lots from the people there and gained experience of how engineering and chemistry is involved in everyday life. As well as this we had the opportunity to take part in many activities.
Throughout the day we were given many chances to get involved with practical experiments for example: making bath bombs and using micropipettes to solve a puzzle. I was even asked to try on an oxygen tank used by fire fighters. This is something not everybody gets the chance to do in school. Overall the trip was a great success as everybody had a great time whilst learning. It was a privilege to be invited to the laboratory and be trusted to use the high tech equipment." – Thomas McDowell, Pupil
Get the full story from their website…
De La Salle School
"While individual workshops received scores out of 5 there was no box for the overall experience. Had there been one however I would have more than happily circled number 5. It was an excellent day out for any budding scientist or for anybody really. A very unique yet wonderful experience!" – Pupil Review
Get the full story from their website…
St. Anselm's College
"The diverse range of workshops included Mexichem Fluor's insight into some of the Health & Safety aspects in handling fluorine, Techniquest's "Bacterial Evolution" workshop explored microchemistry and investigating blood types to help solve crime, the physics of the Large Hadron Collider,  "How to get that job" interview skills, and making bath bombs!" – Mrs G Cooban, Head of Careers.
Get the full story from their website…
King David High School shared their photographs too! Take a look…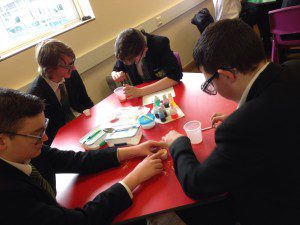 Click to relive our latest Chemistry at Work event.
School STEM fairs, events, activity days, MerseySTEM can help! Click for more…

THE BIG BANG NORTH WEST 2016 IS COMING:
Don't let your school miss out on this amazing, interactive STEM celebration!
Click here to book…
Sponsors & Exhibitors: Play your part in The Big Bang North West!
Follow MerseySTEM on Twitter here
Follow The Big Bang North West on Twitter here
Like MerseySTEM on Facebook
« Back To News