March 03rd 2016
We're Expanding! Introducing MerseySTEM's NEW STEM Studio at Baltic Creative!
Team MerseySTEM are incredibly pleased to announce that we are expanding!
Along with our headquarters at STEM House, Deyes High School, we are overjoyed to reveal our NEW city centre office within the Baltic Triangle at Baltic Creative – STEM Studio!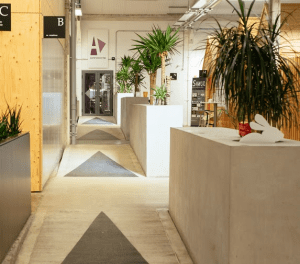 Not only is this an awesome cutting-edge location which champions pioneering creatives and innovation, it is also a short distance from The Exhibition Centre Liverpool on the city's iconic waterfront – new home of The Big Bang North West!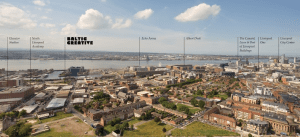 Baltic Creative was established in 2009 to provide creative space that meets the varied needs of the creative and digital sector and is playing a major part in the regeneration of Liverpool's Baltic Triangle.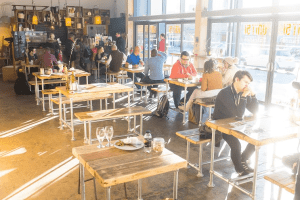 It is the perfect setting for our town centre base. We have additional meeting and workshop spaces to discuss and execute our ideas, offices for our expanding team and room to prepare for a bigger and better Big Bang North West along with all new MerseySTEM events!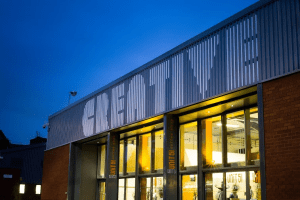 MerseySTEM Managing Director Michelle Dow: "MerseySTEM do amazing things to promote Science, Technology, Engineering & Maths in schools, business, the community & beyond! Our future plans are HUGE and unbelievably exciting so it's a fantastic feeling to be spreading our wings."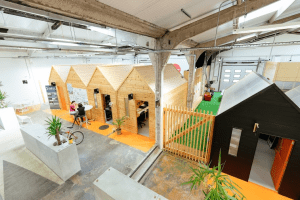 "We would like to thank all of our schools & supporters, as our success is down to them and the hard work and dedication of our team. We've relocated The Big Bang North West to an amazing new venue at The Exhibition Centre Liverpool and our new STEM Studio is minutes away. This is the next phase, a whole new level… our motto is to 'make it happen' and we are! We can't wait to welcome everyone to our second home at Baltic Creative!"
Official Gallery: Thousands of children inspired at The Big Bang North West 2016!
Express your interest for The Big Bang North West 2017!
Big Bang North West 2016: The Movie
The Big Bang North West 2016 Gallery: Behind the Scenes
The Big Bang North West 2016 Gallery: BBNW LIVE TWITTER 'TRENDING' NATIONALLY!
Headline Sponsors AstraZeneca 'Heat Up' The Big Bang North West
Big Bang UK Young Scientists & Engineers Competition: Winners & Awards
The Big Bang North West 2016: Booming Online!
The Big Bang North West 2016: Your Amazing Feedback!
The Big Bang North West 2016: A Teacher's View

« Back To News