April 07th 2016
National Science + Engineering Competition: Judges Spotlight – Dr Daniel Harvey
The Big Bang North West 2016 is coming and with it, The National Science + Engineering Competition! We would like to introduce you to some of the amazing judges who will be selecting our finalists and award winners.
This week, our spotlight shines on Dr Daniel Harvey! Come July 5th, Dr Harvey will be examining our competitors projects and discovering what they have learned. Take a look at his biography and top tips below!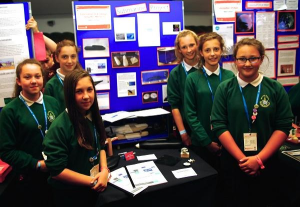 Have you entered yet? You could be showcasing your work at The Big Bang North West! Find out more here…
Dr Daniel Harvey
Occupation: R&D Scientist – High-throughput Industrial Chemist
Background: I studied at the University of Liverpool for just over 7 years and have worked with [and for] Unilever for the past 7 years. I worked in an endotoxin testing laboratory for a year in industry during my undergraduate degree, testing prototype pharmaceuticals and sterile artificial replacement body parts.
After finishing my undergraduate finals, I worked at the Ultra-Mixing and Processing Facility at the University of Liverpool on a summer placement, before completing a PhD in formulation chemistry during which I developed a number of new methods involving high-throughput formulation, and subsequent bi-phasic reactions.
I worked as an appraisal technologist for three and a half years, quantitatively analysing the impact of hair care products on hair at Unilever R&D. I'm currently working in the Automation and Standardisation Team as a high-throughput formulation and characterisation expert on new prototype robotics platforms.
Why have you offered to return as a judge for NSEC at The Big Bang North West 2016? I worked as a judge at the 2015 NSEC NW Big Bang at Aintree Racecourse and found the role incredibly fun. I really enjoyed meeting the students, seeing their passion for STEM subjects and seeing the work they had been performing in their own time. I said at the end of the event I would love to do it again and have been given the opportunity to!
Since I can remember I've always wanted to create new things; from new constructions out of Lego, to new methods of analysis for multibillion pound companies. I have a PhD in Chemistry, have presented my research work at conferences in France and Singapore, and have spent the past 3 and half years working for one of the largest personal care manufacturers in the world finding solutions to their problems. To see the ideas and possible solutions to problems by the next generation of scientists genuinely excites me and is something I am looking forward to assisting in judging. I can only ever remember wanting to be a problem solver and have my own way of going about it, observing and judging other viewpoints is of great interest to me and why I am looking forward to judging again at NSEC.
What's the best part of judging? Seeing the passion students have for STEM subjects and what they have created for the Big Bang. As a judge part of our role is to ascertain how much the students really know about their work. Seeing first-hand how much they know and being able to go into almost degree level knowledge at such a young age is just brilliant!
Do you have any advice for the students who are entering this year? Take the time to know the area you are presenting on and enjoy it! STEM subjects are fascinating and the depth of knowledge behind them is vast. If you like the area you're presenting in take the time out to find out a bit more about it
Fun fact about yourself: I love quizzes, puzzles and things that make the mind work. So much so that I have been filmed on, but can't say how I did as it's not been on yet, Pointless on BBC1.
ENTER THE NATIONAL SCIENCE + ENGINEERING COMPETITION HERE!
The closing date for projects to be entered is 6 May 2016
Places are limited, please register your projects and book your place as soon as possible.
THE BIG BANG NORTH WEST 2016!
Booking is now OPEN! You can choose to attend the morning or afternoon session. National Science + Engineering Competition entrants will need to book a morning slot as you will need to attend the whole day.
CLICK TO BOOK YOUR SCHOOL GROUP…
YOU DON'T WANT YOUR SCHOOL TO MISS THIS!
« Back To News