May 13th 2016
The Big Bang North West 2016: The Vikings are coming!
It's official… The Science Vikings are coming! We promised you bigger and better and The Big Bang North West 2016 is going to be huge!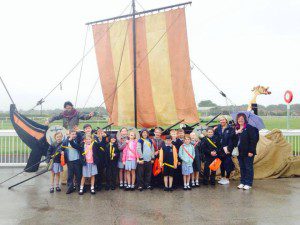 This enormous Viking longboat is soon to be hot-footed to Liverpool Exhibition Centre by its wayfaring warriors. They're bringing weapons too, we can barely contain ourselves – Raaaaaaaaaaaa!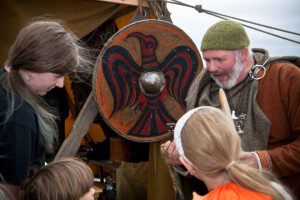 Will you meet Brother Mellitus, a medieval monk and expert on ink and pigments used to make medieval manuscripts; Albert Harvey, the medieval alchemist and physician or Bjarni Thorvaldrson, a Viking raider and trader? Watch out for him! You'll have to visit the Viking longboat to find out…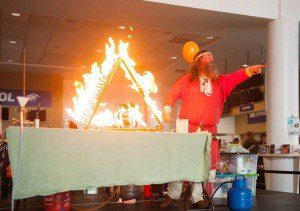 SV Educational Services are masters of historical education with a STEM focus. They teach about history using historical characters, but concentrate on STEM aspects of life in the past.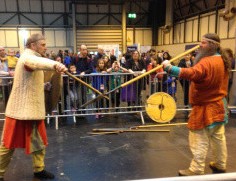 There's fun & interactive and then there's 'Wow! I feel like a real Viking!' Not to be missed… book your school group now!
Roll on the 5th of July, we can't wait!
Like us on Facebook and follow us on Twitter for sponsorship news and all the latest shows & activities!
CLICK TO BOOK YOUR SCHOOL GROUP…
YOU DON'T WANT YOUR SCHOOL TO MISS THIS!
National Science + Engineering Competition entrants will need to book a morning slot as you will need to attend the whole day. Closing date for projects is Friday the 27th of May.
« Back To News