September 11th 2016
Meet Tim Peake! Principia School Conferences – RHS Rocket Science
In November, the UK Space Agency is holding two school conferences bringing together pupils that have taken part in all of the Principia projects – including Rocket Science!
If you took part in the Rocket Science project there is now less than a week to apply for a chance to present your work and it has been confirmed that Tim Peake will be present at both conferences!
This is a once in a lifetime chance to show your work to the man who looked after your Rocket Science seeds in space.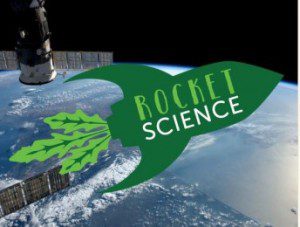 One conference will take place at the University of Portsmouth on the 2nd of November 2016 for schools in the south of the UK and the other will be at the University of York on the 5th of November 2016 for those in the north of the UK.
The conferences are a chance for selected pupils and students to present their work to Tim Peake, as well as other experts and scientists. Only 500 lucky pupils and students will be awarded a place.
Applications will be looked at by a judging panel and should explain what you have done and what you would present at the conference to other schools and the experts. Applications that are likely to be successful are those that show a variety of work and are supplemented with strong explanations of what you did, why and how, and why you think your pupils or students should be awarded a place in the conference.
Click here for more information…
Bursaries will be available to assist with travel.
Official Gallery: Thousands of children inspired at The Big Bang North West 2016!
Big Bang North West 2016: The Movie
The Big Bang North West 2016 Gallery: BBNW LIVE TWITTER 'TRENDING' NATIONALLY!
Headline Sponsors AstraZeneca 'Heat Up' The Big Bang North West
The Big Bang North West 2016: Your Amazing Feedback!
The Big Bang North West 2016: A Teacher's View

Follow All About STEM on Twitter here
Like All About STEM on Facebook
Follow The Big Bang North West on Twitter here
Like The Big Bang North West on Facebook
« Back To News