February 13th 2017
Code Club: Student volunteers wanted!
Students! Code Club needs you!
Are you a student keen to share your skills and spare time to help inspire the next generation? Then Code Club want you to become a volunteer!
Whether you already have computer programming knowledge or you're keen to learn to code for yourself, volunteering is a great way to expand your skill set and have fun doing it.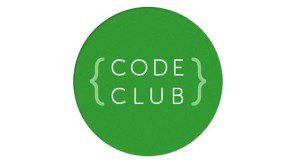 The Basics:
12 weeks minimum commitment
One hour per week at a community venue (usually after-school, around 3.30pm)
Around 15 children aged 9 – 11 in each club
No previous knowledge of coding needed
Help children use Code Club projects to make games, animations and websites
To volunteer at a Code Club you need to:
Be available for one hour a week to help with a Code Club session in a local school, library or community venue. commit to volunteering for at least one school term (12 weeks). Code Club recommend that you team up with a friend and volunteer together
Prepare for the Code Club session each week: organising resources and completing the project you will be doing with the children in advance
Have a current DBS statement
Collaborate with the contact at the venue to make the club run smoothly
How Code Club support you:
Code Club will guide you through your DBS check
Someone from the venue will be with you throughout the sessions
Code Club will provide great projects for the children which are step by step guides for creating games, animations and websites
There is free online or face to face training sessions to get you started
Click here to register as a volunteer!

The Big Bang North West: BOOK NOW for our 2017 event!
Official Gallery: Thousands of children inspired at The Big Bang North West 2016!
The Big Bang North West 2016 Gallery: BBNW LIVE TWITTER 'TRENDING' NATIONALLY!
Headline Sponsors AstraZeneca 'Heat Up' The Big Bang North West
The Big Bang North West 2016: Booming Online!
The Big Bang North West 2016: Your Amazing Feedback!
The Big Bang North West 2016: A Teacher's View
« Back To News