February 28th 2017
The Big Bang UK Young Scientists and Engineers Competition: Millom School 'double team' the finals!
Millom School students are heading to the final of The Big Bang UK Young Scientists and Engineers Competition after wowing judges at the regional heats.
Year 10 students Olivia Rae, Charisse Millard, Millie Mitchell, Ellie Turner, Alexandria Lowery, and Olivia Whitaker are heading to the national finals. They will be joined by Year Nine students Alice Cookson, Katie Cullen, Hannah Brabbs, Jack Tallentire, William Swallow and Ben Carnall.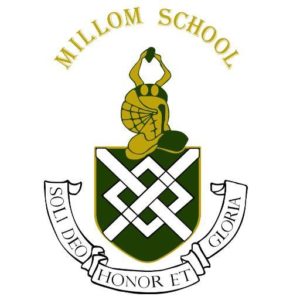 Their projects are; 'Energy in our School', which looks into ways of reducing the schools carbon footprint and saving money on energy bills in the process and 'My School is an Island', which investigates ways in which the school could become a self-sustaining island school.
The Big Bang Competition is an annual contest designed to recognise and reward young people's achievements in all areas of science, technology, engineering and maths (STEM), as well as helping them build skills and confidence in project-based work. The finals take place during The Big Bang Fair at the Birmingham NEC, in March.
The 2017/2018 Big Bang UK Young Scientists & Engineers Competition, is open for entries.
Competitors in this region can showcase their projects at The Big Bang North West in July 2017! Click here to find out more and enter…

The Big Bang North West: BOOK NOW for our 2017 event!
Official Gallery: Thousands of children inspired at The Big Bang North West 2016!
The Big Bang North West 2016 Gallery: BBNW LIVE TWITTER 'TRENDING' NATIONALLY!
Headline Sponsors AstraZeneca 'Heat Up' The Big Bang North West
The Big Bang North West 2016: Booming Online!
The Big Bang North West 2016: Your Amazing Feedback!
The Big Bang North West 2016: A Teacher's View
« Back To News