May 03rd 2017
Big Bang North West: Shaping Futures (MNCO) confirm as Platinum Sponsor!
Excellent news! Shaping Futures (previously MNCO) have confirmed as our Platinum Sponsor for The Big Bang North West 2017. We can't wait to hear about their amazing activities, they were inspirational (and so much fun) in 2016!
"We are delighted to announce our sponsorship for this year's Big Bang North West event.  In our previous guise as MNCO (Merseyside Network for Collaborative Outreach), we worked closely with All About STEM to support schools and colleges in accessing interactive and dynamic STEM related activities via both last year's BBNW and our follow up Big Bang @ School events."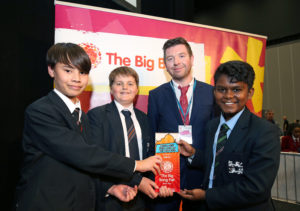 "Many of you will have seen the video which we made to celebrate our contribution to last year's event, which we presented at the HEFCE (Higher Education Funding Council for England) end of project event as an example of best practise."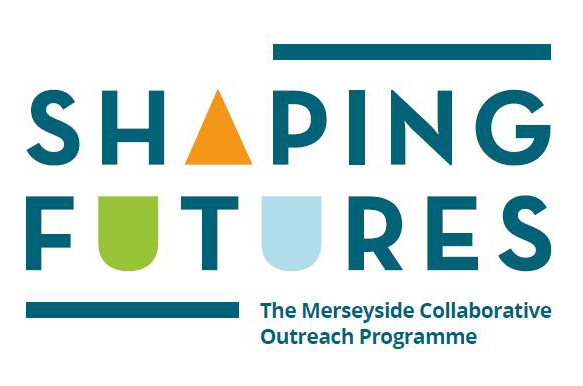 "Ahead of this year's event, we have undergone a rebrand and as Shaping Futures, we are looking forward to supporting All About STEM in making this year's event the biggest and best yet!
Over the coming weeks, we will be releasing details of our zone, which will feature an array of hands-on and exciting exhibits from our partners." Chris Bayes, Projects & Partnerships Manager, Shaping Futures (NCOP)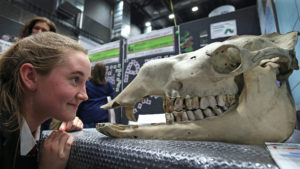 Shaping Futures is a new collaborative outreach programme which will be delivered across the Liverpool City Region. The project is part of the wider National Collaborative Outreach Programme (NCOP) which has been funded by HEFCE. Shaping Futures will work with young people from electoral wards where the progression to Higher Education (HE) is lower than expected, given the GCSE attainment in that area, working to three key aims:
– Double the proportion of young people from disadvantaged backgrounds in HE by 2020.
– Increase the number of students from ethnic minority groups progressing to university by 20%
– Address the under-representation of young men from disadvantaged backgrounds in HE
The Shaping Futures Zone is going to be awesome, countless educational partners collaborating to bring our attendees STEM-sational activities – so exciting!
Have you booked your school group for The Big Bang North West 2017?

The Big Bang North West: BOOK NOW for our 2017 event!
Big Bang North West 2017: Headline Sponsor AstraZeneca!
Official Gallery: Thousands of children inspired at The Big Bang North West 2016!
The Big Bang North West 2016: The Movie!
The Big Bang North West 2016: Your Amazing Feedback!
The Big Bang North West 2016: A Teacher's View
« Back To News