May 24th 2017
ESERO-UK UK Space Conference: STEM Ambassador Conference
ESERO-UK are delighted to announce their first ever STEM Ambassador Conference which will be held alongside the UK Space Conference.
The afternoon will focus on offering STEM Ambassadors training in space based activities which may be carried out on school visits.
Participants will be able to engage in activities linked ESA's ExoMars mission, Tim Peake's mission to the International Space Station, Exoplanets and the moon.
Itinerary:
14.00 Welcome
14.10 Carousel of activities
There will be four activities (20 minutes each). These will broadly fit into the into the following categories:
Teamwork
WOW! Demonstrations
Fitting in to the National Curriculum
Working scientifically
15.30 The interstellar challenge with John Davies
15.45 How can ESERO-UK support you as a STEM Ambassador?
16.00 Close
Register here, there's only ONE DAY LEFT!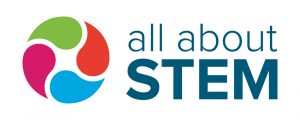 Follow All About STEM on Twitter here
Like All About STEM on Facebook
« Back To News