May 18th 2017
FREE guide to engaging girls in STEM: Helen Sharman Space Mission Anniversary
Curved House Kids have launched a free guide to engaging girls in STEM to mark the 26th anniversary of British astronaut Helen Sharman's historic space mission!
Twenty-six years ago today, astronaut Helen Sharman became the first Brit in space, and the first woman to visit the Mir space station. Dr Sharman beat 13,000 hopefuls to the post after responding to a radio advertisement requesting "Astronaut Applications. No experience necessary". Sharman's mission was, and still is, a remarkable moment for both British history and for women in science, technology, engineering and maths (STEM). It is also a timely reminder of the urgent need to promote and encourage girls into STEM careers. Two and a half decades on and achievements like Dr Sharman's are still all too rare.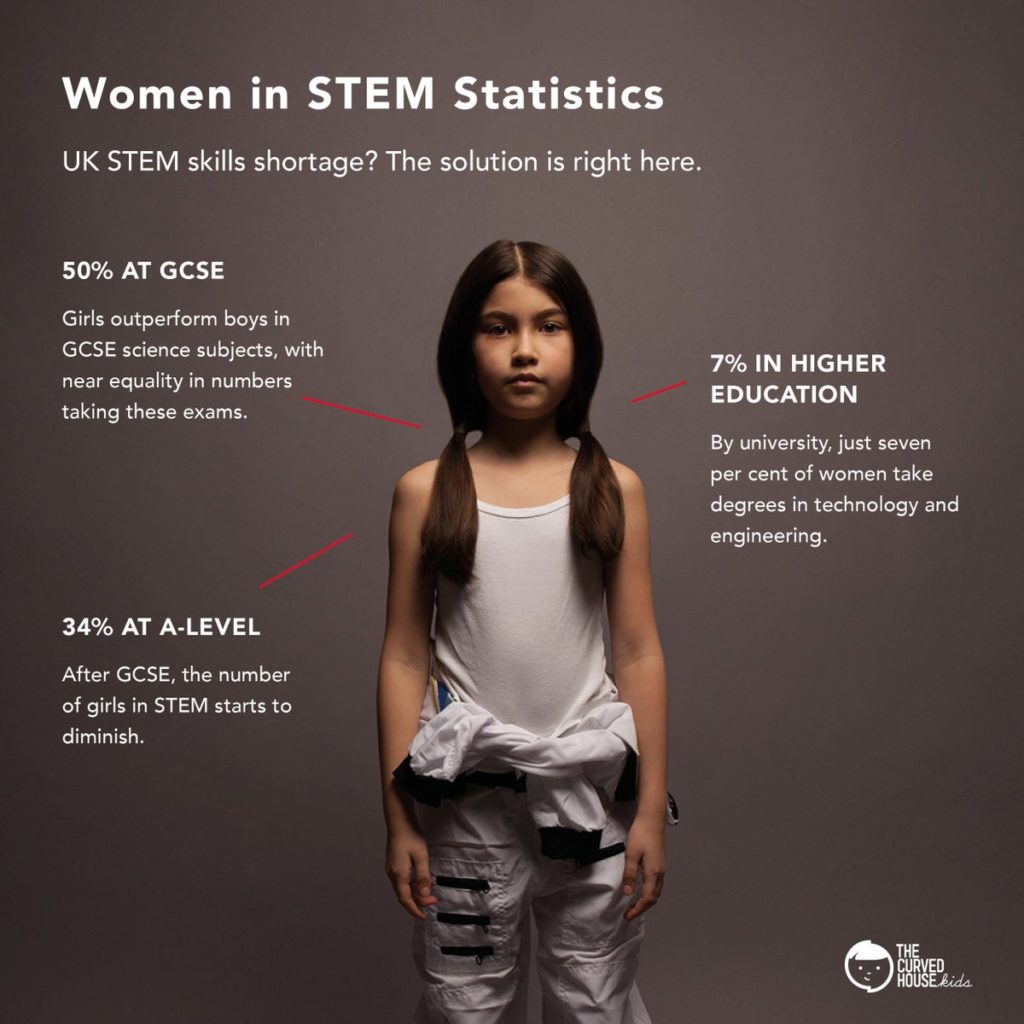 In the UK, women make up just 21% of the entire STEM workforce (WISE Campaign, 2016, www.wisecampaign.org.uk). Meanwhile, there is a serious skills crisis across every part of the STEM sector with an estimated shortfall of 69,000 recruits every year. This is costing billions and putting the UK at a significant disadvantage, especially post-Brexit. However, we have a solution right in front of us: the tens of thousands of female students each year who are choosing not to pursue STEM careers. These girls are more than capable of contributing to the STEM sector – and the UK economy – but they are not choosing STEM careers. An education pipeline published by the WISE Campaign last year highlights the diminishing rates: 50% of girls do GCSE science, 34% continue into A-Level and just 7% go into higher education. That is in stark contrast to the 24% of boys at the same education level.
Inspired by Space: Engaging Girls in STEM, published today by Curved House Kids, is a guide for teachers and educators that aims to not only engage primary-aged girls but also to embed a genuine and lasting interest in science. It provides easy-to-implement ideas for both the classroom and home learning. Written and compiled by primary educator and science specialist Claire Loizos with Curved House Kids publisher Kristen Harrison, it details five strategies to help girls succeed in STEM learning, including harnessing skills like communication, collaboration and creativity. Each strategy is accompanied by a number of adaptable activities for teachers to use in the classroom and beyond.
Download – Inspired by Space: Engaging Girls in STEM
The guide draws heavily on the learning and feedback from the Principia Space Diary, a primary science programme that now has over 90,000 British students registered to complete their own diary as they follow ESA astronaut Tim Peake's Principia mission. Developed by Curved House Kids with author and science communicator Lucy Hawking, the Space Diary highlights the roles of many influential women in the space and science sectors. These include Dr Helen Sharman, astronomer Sheila Kanani and Tim Peake's Mission Director Berti Meisinger, who are featured in the guide.
Publisher Kristen Harrison stresses that this guide is not just for girls and promotes the use of these ideas with all students. 'True equality is not just about giving girls opportunities,' Harrison says. 'It's about developing empathy in all students to ensure we are all open to female voices and appreciate the benefits of diversity.'
Teacher Claire Loizos says: 'I have found that open tasks that require children to "learn on their feet" and choose their own methods of application have worked wonders at encouraging girls to take ownership of their own learning, with huge increases in enjoyment and progress. The ideas and activities in this guide bear this in mind, providing minimal teacher input and maximum pupil effort, encouraging independence whilst allowing girls to be creative.'
Download – Inspired by Space: Engaging Girls in STEM
Images (C) Curved House Kids

The Big Bang North West: BOOK NOW for our 2017 event!
Big Bang North West 2017: Headline Sponsor AstraZeneca!
Official Gallery: Thousands of children inspired at The Big Bang North West 2016!
The Big Bang North West 2016 Gallery: BBNW LIVE TWITTER 'TRENDING' NATIONALLY!
The Big Bang North West 2016: Booming Online!
The Big Bang North West 2016: Your Amazing Feedback!
The Big Bang North West 2016: A Teacher's View
Follow All About STEM on Twitter here
Like All About STEM on Facebook
Follow The Big Bang North West on Twitter here
Like The Big Bang North West on Facebook
« Back To News