June 23rd 2017
Big Bang North West: Beep, Squee, Aaagh – Noisy Toys are back!
YES! They were a massive hit in 2016, so we're excited to announce that Noisy Toys are returning to The Big Bang North West 2017!
Noisy Toys are all about having fun and experimenting with sound. They make amazing (scientific) instruments and let you play with them!
"The Audio Assault Buggy is a mobile Science Busking unit loaded with strange and wonderful up-cycled sonic weaponry for you to experiment with. Come and participate in the testing of noses, ears, carrots and even dogs, or anything else that you can pick up. See if you can win the highly coveted 'Nose Test' stamp."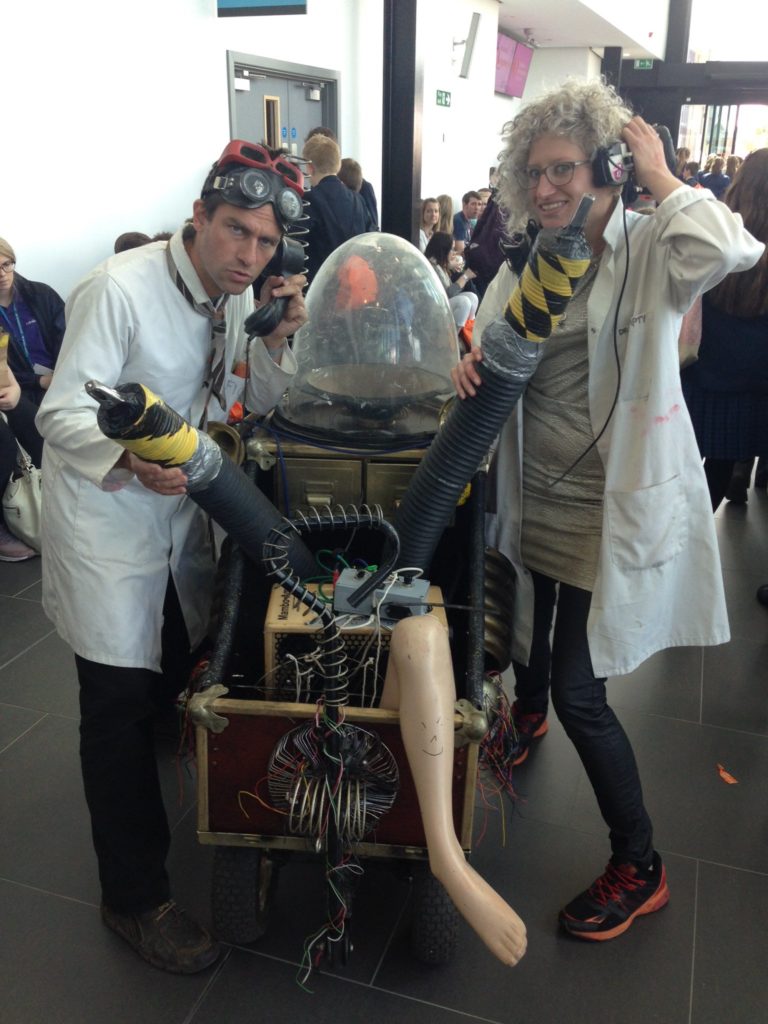 Be moderately afraid; the Audio Assault Buggy features 'mild peril' you have been warned…
Make sure you look out for these guys on the big day!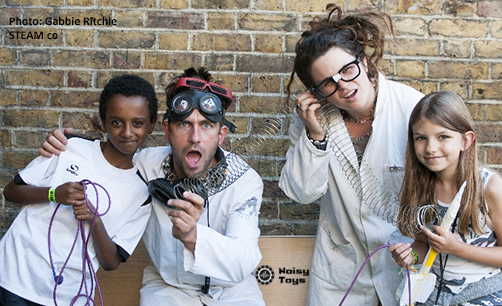 The Big Bang North West: BOOK NOW for our 2017 event!
Visit the Noisy Toys website

The Big Bang North West 2017
Big Bang North West 2017: Headline Sponsor AstraZeneca!
Official Gallery: Thousands of children inspired at The Big Bang North West 2016!
The Big Bang North West 2016 Gallery: BBNW LIVE TWITTER 'TRENDING' NATIONALLY!
The Big Bang North West 2016: Booming Online!
The Big Bang North West 2016: Your Amazing Feedback!
The Big Bang North West 2016: A Teacher's View
Follow All About STEM on Twitter here
Like All About STEM on Facebook
Follow The Big Bang North West on Twitter here
Like The Big Bang North West on Facebook
« Back To News