August 09th 2017
Your Life: Student Career Website – Introducing Future Finder!
Your Life has introduced an innovative new careers website for students, Future Finder has launched!
Free and easy to use, it will help students make informed career and course decisions by linking A Level choices to the jobs of tomorrow.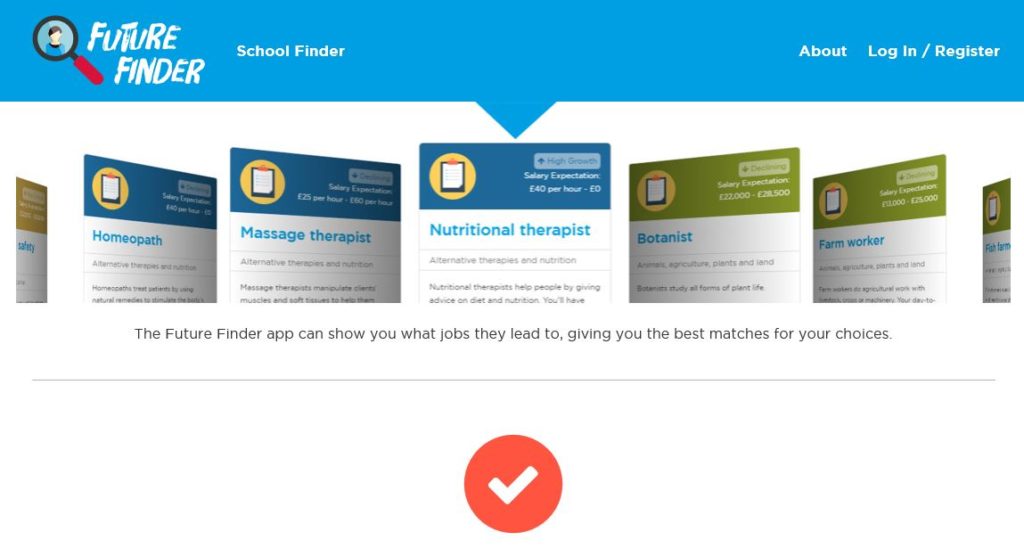 Why use Future Finder?
Tells students if jobs are high growth or in decline and includes 'jobs of the future' such as Wearable Technology Therapist or Augmented Reality Architect
Credible data sourced from UCAS, Russell Group, UKCES and National Careers Service
Free to use with no advertising
Achieves two of the eight Gatsby Good Career Guidance benchmarks
Learning from career and labour market information
Linking curriculum learning to careers
With four different pathways to choose from students will:
Learn about potential careers & understand the link between A Level choices and jobs
Gain confidence in researching jobs and making career decisions
Be motivated to consider a broader range of career options, resulting in raised aspirations
Enhance their knowledge of the labour market
Available resources:
Student Activities pdf – contains a 60-minute activity and student worksheet along with ideas for shorter activities
Short comedy video outlining Future Finder and what it does
2 x A4 posters pdf – to display in school
A6 postcards to promote Future Finder – available on request
Visit Future Finder and take a look…

The Big Bang North West 2017: A STEM-sational Success with Schools!
Headline Sponsor: AstraZeneca Inspire All at The Big Bang North West
Official Gallery: The Big Bang North West 2017
Big Bang North West 2017: The Movie!
Go Virtual with The Big Bang North West!
The Big Bang North West 2017: Your Amazing Feedback
The Big Bang UK Competition: Finalists & Award Winners!
Big Bang North West 2017: A Teacher's View

Follow All About STEM on Twitter here
Like All About STEM on Facebook
Follow The Big Bang North West on Twitter here
Like The Big Bang North West on Facebook
« Back To News