September 02nd 2017
Girls Night Out at Jodrell Bank
On Thursday 28th September, Jodrell Bank's ever-popular Girls Night Out series returns with a fun-packed celebration of the wonderful world of pulsars.
The event will mark the 50th anniversary year since the first observation of radio pulsars by the pioneering female astrophysicist Professor Dame Jocelyn Bell Burnell and will be led by one of Jodrell Bank's leading pulsar hunters, Dr. Sally Cooper.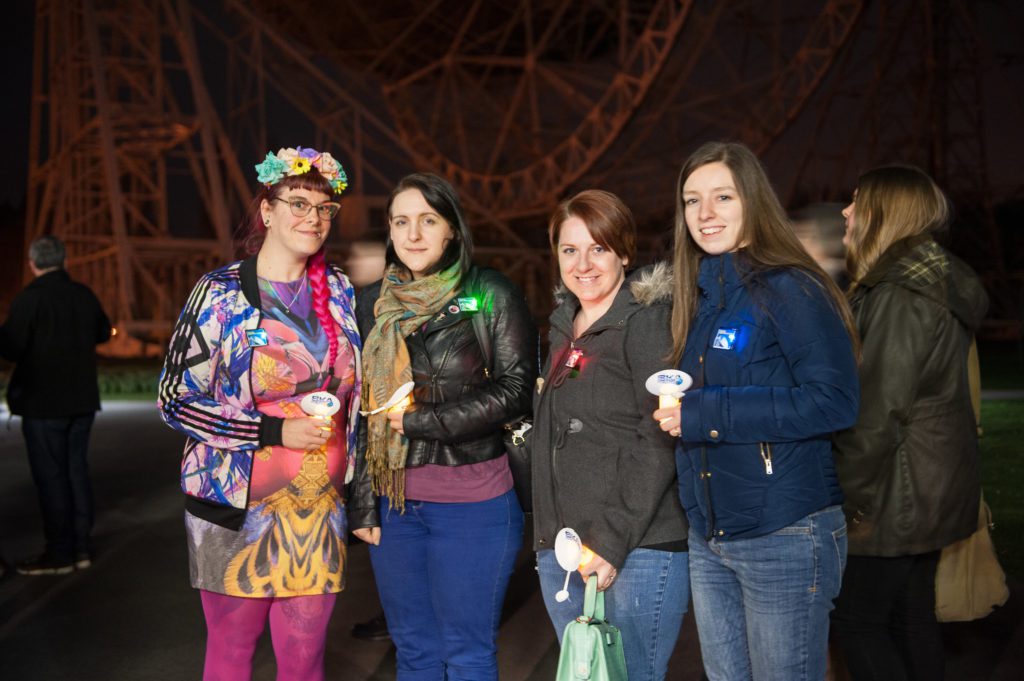 "Women and girls are invited to come along and join in with a host of talks and activities including an introductory talk by Dr. Cooper, a Q&A session with member of the pulsar hunting team, some hands-on pulsar model making, and a host of interactive experiments in an exciting mini pulsar fair."
The event forms part of a series that celebrates and promotes women and girls in STEM.
To find out more, visit www.jodrellbank.net
Tickets are just £13.50 and include hot drinks and cake!
Girls Night Out: The Pulsar Party!
Thursday 28th September, 7pm – 9:30pm
Click here for information and booking
The Big Bang North West 2017: A STEM-sational Success with Schools!
Headline Sponsor: AstraZeneca Inspire All at The Big Bang North West
Official Gallery: The Big Bang North West 2017
Big Bang North West 2017: The Movie!
Go Virtual with The Big Bang North West!
The Big Bang North West 2017: Your Amazing Feedback
The Big Bang UK Competition: Finalists & Award Winners!
Big Bang North West 2017: A Teacher's View

Follow All About STEM on Twitter here
Like All About STEM on Facebook
Follow The Big Bang North West on Twitter here
Like The Big Bang North West on Facebook
« Back To News