November 21st 2017
British Science Week 2018: Prepare and get involved!
British Science Week, run by the British Science Association is a ten-day celebration of science, technology, engineering and maths, featuring entertaining and engaging events and activities across the UK for people of all ages.
British Science Week provides a platform to stimulate and support teachers, STEM professionals, science communicators and the general public to produce and participate in STEM events and activities.
Anyone can organise an event or activity, and the British Science Association helps organisers plan by providing free activity and support resources. They welcome and support any type of organiser, from schools to community groups, from parents to large organisations. The resulting programme of events is a hugely varied and eclectic mix.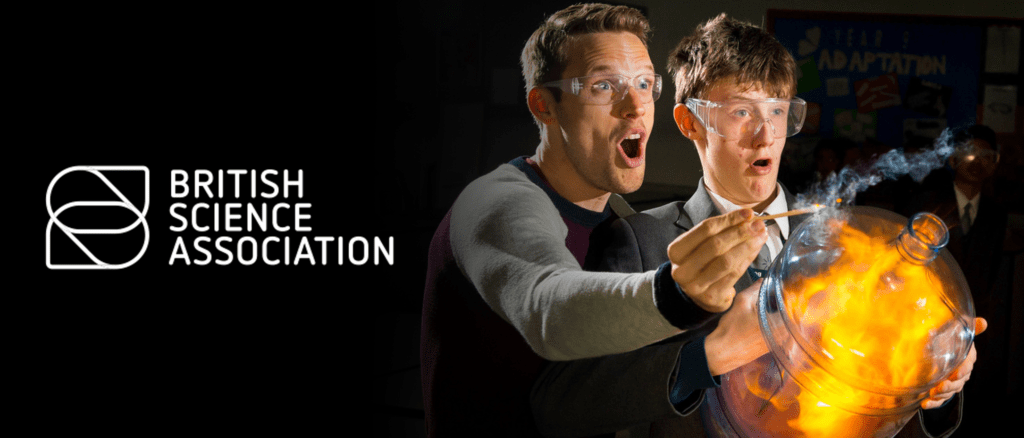 Take part in British Science Week
by organising an event…
Firstly, pledge to run an event so it will appear on the pledge map.
You can download resources and find out about funding here.
Next, if you need help with your event you can find speakers, volunteers and advisors on Science Live. Science Live is the British Science Association's event platform that enables people – whether as organisers, speakers, volunteers, or attendees – to connect with one another.
You can also promote your event for free on Science Live's event listing and map.
…or by participating in pre-existing events
If you'd like to attend a local British Science Week event or see if they're looking for volunteers, you can also find that on Science Live.
You can also participate in British Science Week by getting involved in the Citizen Science project, or by taking part in the virtual race, via this interactive running app.
Any questions?
British Science Week 2018 Frequently Asked Questions
Are your students working to gain CREST Awards? Click to find out more…
The Big Bang North West 2017: A STEM-sational Success with Schools!
Headline Sponsor: AstraZeneca Inspire All at The Big Bang North West
Official Gallery: The Big Bang North West 2017
Big Bang North West 2017: The Movie!
Go Virtual with The Big Bang North West!
The Big Bang North West 2017: Your Amazing Feedback
The Big Bang UK Competition: Finalists & Award Winners!
Big Bang North West 2017: A Teacher's View

Follow All About STEM on Twitter here
Like All About STEM on Facebook
Follow The Big Bang North West on Twitter here
Like The Big Bang North West on Facebook
« Back To News