February 14th 2018
The Big Bang Competition: Enter your project!
It's only February and July seems a long way away but before you know it the Big Bang North West will be upon us, with this in mind, we would like to invite you to submit your project entries to the Big Bang UK Young Scientists and Engineers Competition.
The Big Bang North West will host the North West Regional Final of the competition where teams/individuals will have the opportunity to present their project to gain the chance of winning a place in the National Finals at the Big Bang Fair at the NEC in Birmingham in March 2019.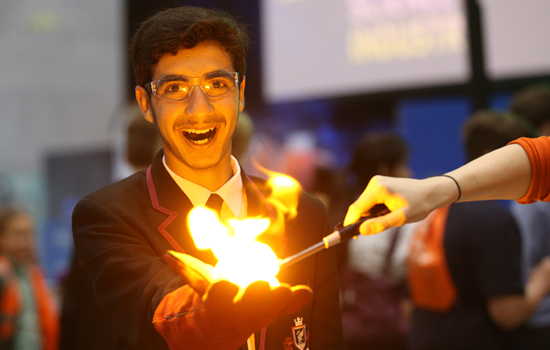 In addition to the Big Bang Competition Final places, there will be lots of other awards to compete for so now is the time to enter your projects so you have plenty of time to perfect them before the big show at the Exhibition Centre Liverpool on the 10th July 2018.
What projects can I enter?
The Big Bang Competition is open for projects that include Science or Engineering at the core. The projects should be something that by its nature has required a level of investigation, problem solving, design and/or research and, usually,take a number of days/weeks to complete. Last year we saw science projects that investigated Which Dog Food is Best?, Which sun cream offers the best protection? Does Sugar and Caffeine Affect Reaction Times?, and Engineering projects such as Designing a New Nuclear Energy Plant, New Design Self-Assembly Table and Designing an Eco-Friendly Fairground.
If you are already working on a science or engineering project the likelihood is it would qualify so why not enter the competition and see if you could be a winner?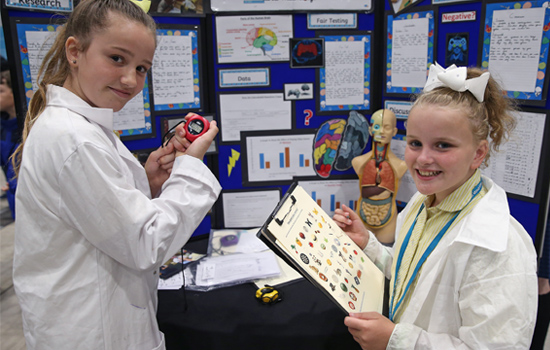 How to enter
If you have already registered to attend the Big Bang North West then simply log-in using your details and edit your profile to also enter a project.
If you've not yet registered, then simply click to sign up, create a profile, and then enter your project.
Rules and eligibility
First things first; entrance to the competition is free and can be entered by individuals or by teams as long as the individual/team is in full time education at the time of the entry. All projects must have started after June 2017 and if projects from previous years wish to be re-entered at least 50% of the project must have been developed/progressed after June 2017.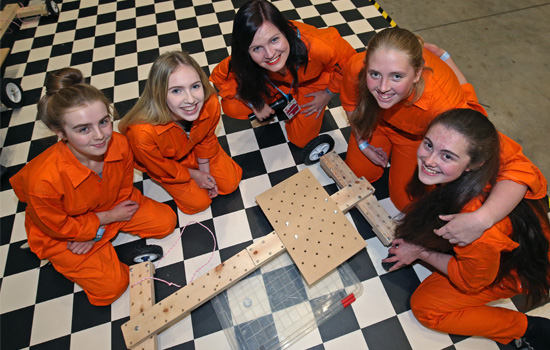 On the day, all projects will be judged by a panel of experts and pupils will need to present their project to the judges and answer their questions. There are three age categories, Junior (Years 7,8,9), Intermediate (Years 10,11) and Senior (Years 12,13) and projects entered must fit into one of two streams, Science or Engineering. These streams will be judged on different criteria so do make sure you enter the right stream
Science projects should be focused upon investigation, discovery and scientific method and the judges will be focusing on the processes used in the projects. Engineering projects should focus on invention, design and manufacture with the judges focusing on the outcomes of the projects.
Whichever stream you enter, it is a chance for pupils to shine and show how brilliant they can be! With the right enthusiasm, attitude and commitment, they may even walk away with a trophy or, even better, a place at the National Big Bang Competition Final 2019.
Find out more
If you want to find out more the full competition rules and eligibility criteria can be found on the Big Bang Fair website.
One last thing…
We're currently updating our All About STEM records. If you want to make absolutely certain you'll receive our communications about all our different programmes, events, funding opportunities and resources, you can visit our website and click the green 'Contact' button in the top right hand corner.
If you have any further questions email Dr Dave Armson here.
BOOK NOW FOR THE BIG BANG NORTH WEST 2018!
Big Bang North West 2018: AstraZeneca return as Headline Sponsor
Enter the Big Bang UK Young Scientists & Engineers Competition
Official Gallery: The Big Bang North West 2017
Big Bang North West 2017: The Movie!
Go Virtual with The Big Bang North West!
The Big Bang North West 2017: Your Amazing Feedback
The Big Bang UK Competition: Finalists & Award Winners!
Big Bang North West 2017: A Teacher's View

Follow All About STEM on Twitter here
Like All About STEM on Facebook
Follow The Big Bang North West on Twitter here
Like The Big Bang North West on Facebook
« Back To News