May 04th 2018
Educate Awards 2018: All About STEM sponsor STEM Project of the Year, enter now!
All About STEM are proud to be the returning sponsor of the STEM Project of the Year Award at the 2018 Educate Awards. The awards are now open for entries, could you be our 2018 winner?
The Educate Awards is an annual awards ceremony celebrating education in Merseyside, Cheshire and Lancashire. Now in its 7th year, the amount of nominations submitted for the awards year upon year continues to grow at an exponential rate.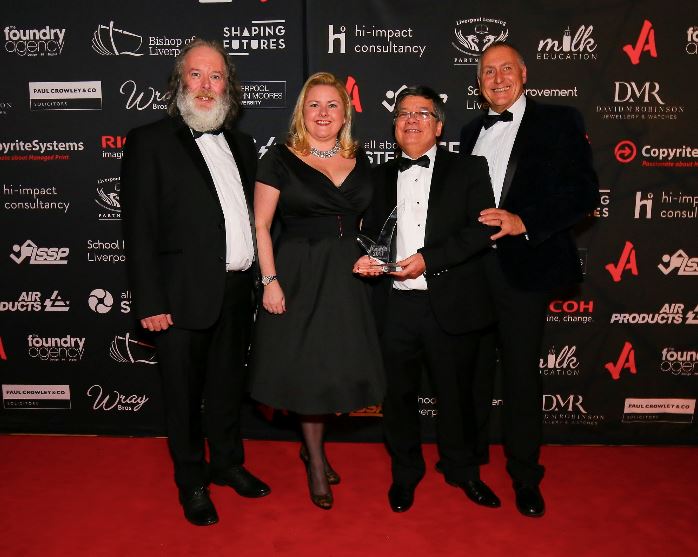 A total of 21 awards are contended for via nominations which are then shortlisted by a panel of judges. The shortlist is released 4 weeks prior to the event with the winner being told of their success during a prestigious and glamorous event in one of Liverpool's finest venues, Liverpool Cathedral.
The All About STEM, STEM Project of the Year Award recognises schools that have developed a STEM based project during the academic year of 2017-18 providing an opportunity to develop an innovative and effective approach to encouraging pupils to engage with science, technology, engineering or maths. It can be a project that has a focus on one element of STEM or can be a project that covers all four areas.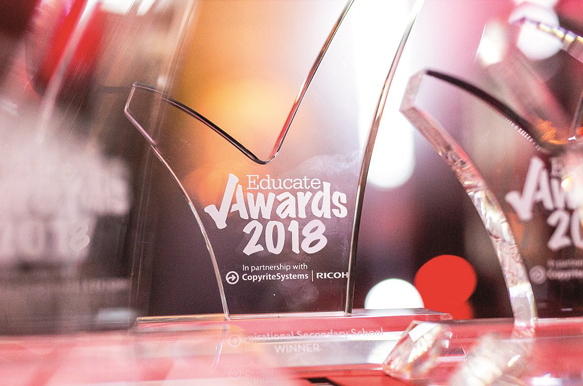 In 2017, Mosslands School took the top spot and the sought-after translucent-tick trophy: "The energy and excitement of the evening was an experience in itself, however before the night was over Mosslands was to reach the top step. Generously sponsored by All About STEM, Mosslands was thrilled to be awarded the prestigious STEM Project of the Year Award. We would firstly like to thank Educate Awards for hosting an unforgettable night of anxious waiting, kind words and long red carpet walks from a cathedral full of hard working and dedicated individuals. Mosslands would also like to thank the judges for their recognition and encouraging words about STEAM at Mosslands." Mosslands School
Have you been working on a STEM-sational project?
You could be walking down the red carpet in November!
Enter the Educate Awards here!
Closing date: 24 June 2018
View the categories
Educate Awards 2017: Mosslands School win All About STEM, STEM Project of the Year!
BOOK NOW FOR THE BIG BANG NORTH WEST 2018!
Big Bang North West 2018: AstraZeneca return as Headline Sponsor
Enter the Big Bang UK Young Scientists & Engineers Competition
Official Gallery: The Big Bang North West 2017
Big Bang North West 2017: The Movie!
Go Virtual with The Big Bang North West!
The Big Bang North West 2017: Your Amazing Feedback
The Big Bang UK Competition: Finalists & Award Winners!
Big Bang North West 2017: A Teacher's View

Follow All About STEM on Twitter here
Like All About STEM on Facebook
Follow The Big Bang North West on Twitter here
Like The Big Bang North West on Facebook
« Back To News