May 08th 2018
The Be One Percent Big Pub Quiz!
Celebrate seven years of Be One Percent in Liverpool at the Be One Percent Big Pub Quiz. We are a Be One Percent organisation and we will be competing!
"All ticket proceeds will go towards long-lasting insecticide nets as part of our May campaign with the Against Malaria Foundation."
Quizing starts at 7.45pm, don't be late!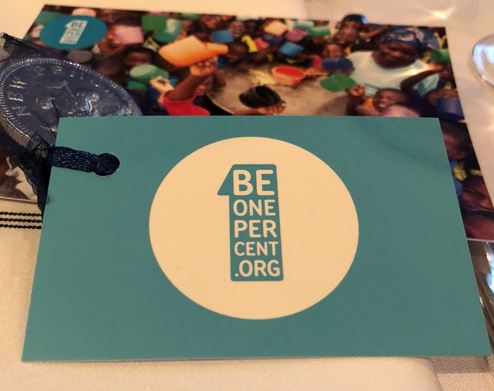 "Our mission is to end extreme poverty through one simple idea: people give 1% of their income to help the world's poorest communities. Be One Percent Businesses fund our running costs so 100% of donations can go to projects on the ground.
In the past seven years our small group has raised over £400,000; supplying 2 million school meals, 1,193 microloans, Health treatments for 77,000 children and adults, Malaria nets to protect 30,160 people as they sleep at night and clean water for 13,650 people. You can see every single one of our life-changing projects here."
BOOK NOW FOR THE BIG BANG NORTH WEST 2018!
Big Bang North West 2018: AstraZeneca return as Headline Sponsor
Official Gallery: The Big Bang North West 2017
Big Bang North West 2017: The Movie!
Go Virtual with The Big Bang North West!
The Big Bang North West 2017: Your Amazing Feedback
The Big Bang UK Competition: Finalists & Award Winners!
Big Bang North West 2017: A Teacher's View

Follow All About STEM on Twitter here
Like All About STEM on Facebook
Follow The Big Bang North West on Twitter here
Like The Big Bang North West on Facebook
« Back To News