February 13th 2019
LCR Make It Work Schools Robotics Challenge: St Helens – Haydock High WINS!
"Fabulous & fantastic robot shenanigans! I'd like to find out more about engineering now and working with CAL International."
Awesome news! Haydock High School have won the fifth heat of the Liverpool City Region Make It Work Robotics Challenge for schools!
On the 12th of February, schools from St Helens gathered at St Helens College to take part in the LCR Make It Work Robotics Challenge, supported by the Liverpool City Region Metro Mayor, Steve Rotheram, sponsored by CAL International and facilitated by All About STEM.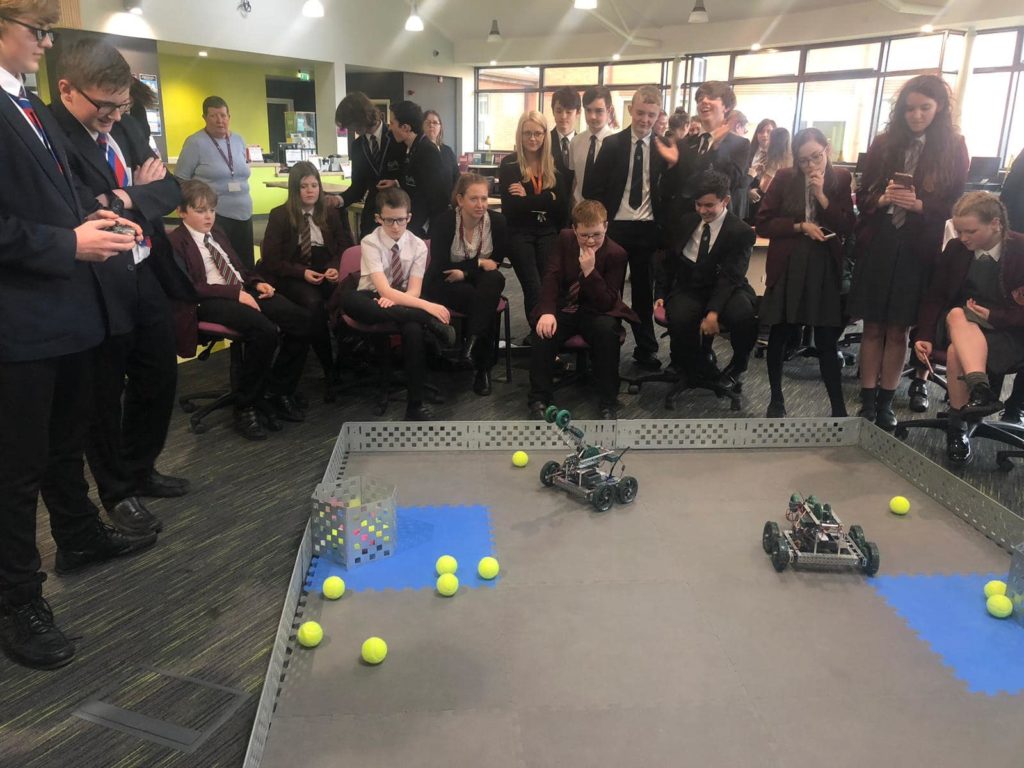 Students had the opportunity to build a VEX robot and battle it out in an exciting arena-style competition, supported by the Liverpool City Region Combined Authority. Sessions showcased careers linked to manufacturing and engineering, highlighted pathways into them and developed skills. Along with All About STEM, STEM Ambassadors and a team from CAL International attended to support students.

School after school battled it out but after a nail-biting face-off between Rainford High & Haydock, it was Haydock High School who reigned supreme! A fantastic heat, congratulations to all competitors.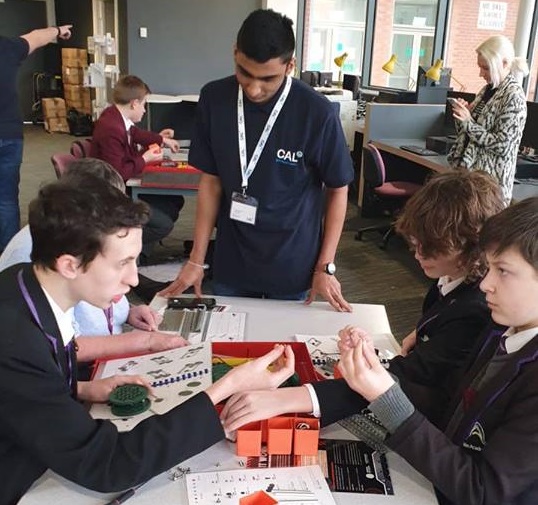 Heat sponsors CAL International mentored teams throughout the day. As a business they combine a wealth of engineering experience & expertise with the latest technologies to create an exciting blend of innovation & delivery.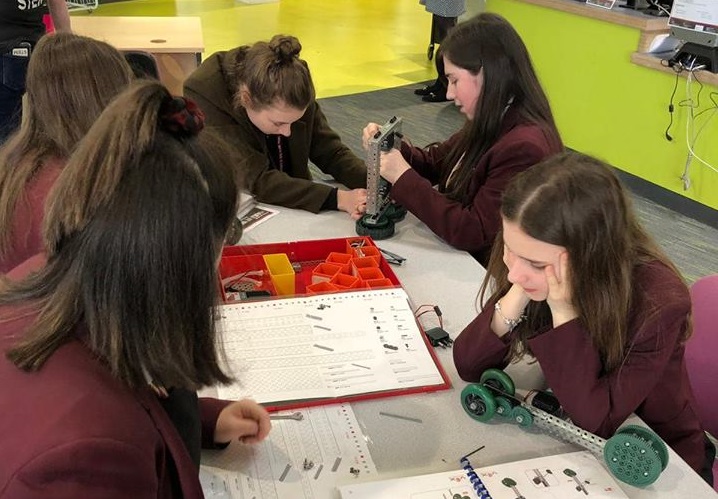 Steve Rotheram, Metro Mayor of the Liverpool City Region, said: "It is brilliant to see so many young people enjoying the Make It Work Robotics Challenge. Sparking young people's interest and enthusiasm is a vital part of getting more of them into studying Science, Technology, Engineering and Mathematics subjects and subsequently into exciting and rewarding careers. That is exactly what this competition does and why we are proud to support it."

CAL International CEO, Cliff Kirby commented: "Competitions such as this really do bring out some incredible ideas and innovation. It is brilliant to see how engineering ideas evolve in the minds of young people when faced with a series of problems to solve. This competition showcases the next generation of engineering talent."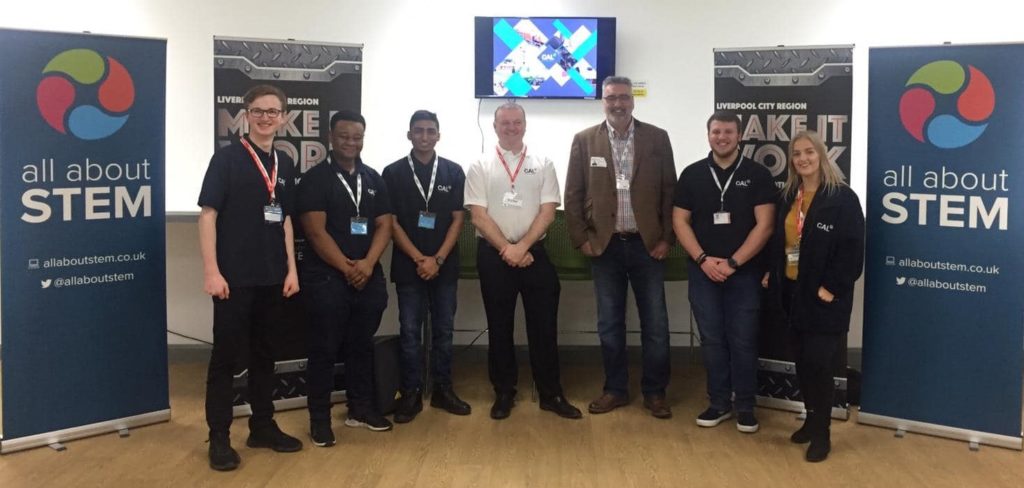 Michelle Dow, Managing Director of All About STEM said: "It is essential for our region's future prosperity that young people have the skills they need and are enthused and excited to pursue them. We offer 'in-person' inspiration from real experts while learning real-life skills. Our events provide an interactive, exciting experience that can ignite our young people's passion and spark their interest in STEM careers… and it's so much fun! Our students are excited, focused and engaged, we're so proud of them. They are all winners to us. Thank you to CAL International for their heat sponsorship & fantastic assistance today and to the Metro Mayor & Combined Authority for their amazing support."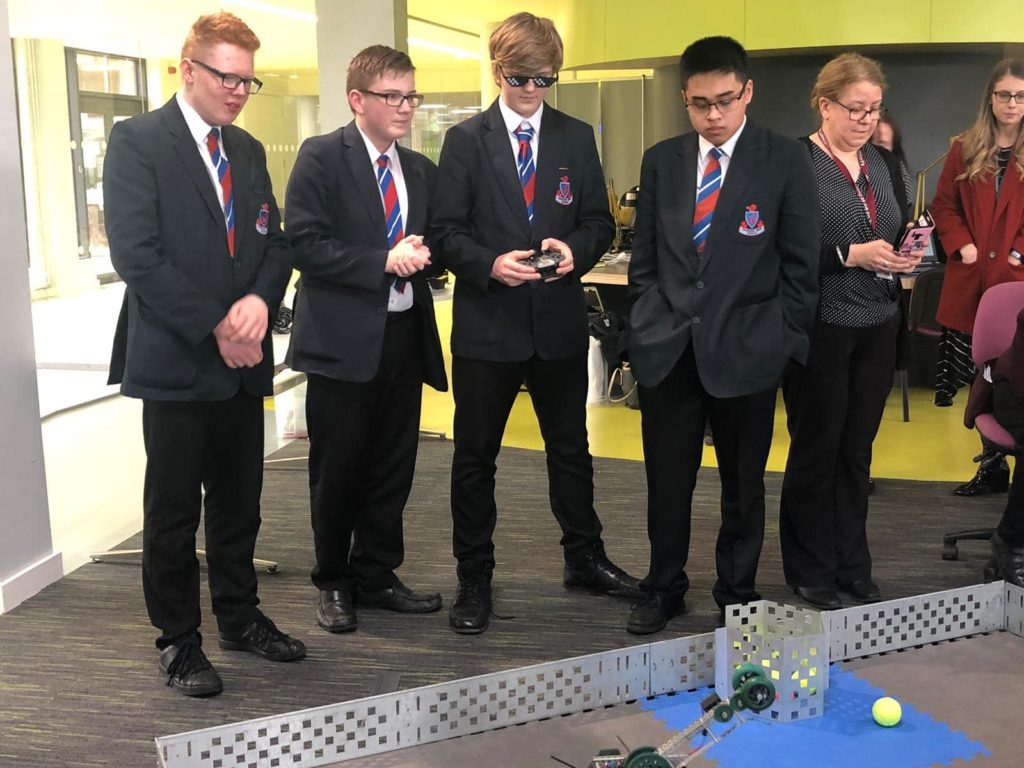 Haydock High School will return later in 2019 to compete in the LCR Make It Work Robotics Challenge Grand Final at the Exhibition Centre Liverpool.
Relive the day in pictures here…
Find out more about the Liverpool City Region Make It Work Robotics Challenge for Schools
Sponsor & STEM outreach: The LCR Make It Work Robotics Challenge has numerous heats and a grand final at the Liverpool Exhibition Centre! Click here if your organisation or business would like to support our schools or email [email protected]
St Helens College: Robotics Challenge Inspires Next Generation of Engineers
BOOK NOW: The Big Bang North West 2019!
Big Bang North West: New Headline Sponsor – Unilever!
Metro Mayor Opens Big Bang Competition Awards Ceremony 2018
The Big Bang North West 2018: Your AMAZING Feedback!
The Big Bang North West 2018: Official Gallery
The Big Bang North West 2018: Big Bang UK Competition Project
Follow All About STEM on Twitter here
Like All About STEM on Facebook
Follow The Big Bang North West on Twitter here
Like The Big Bang North West on Facebook
« Back To News