March 27th 2019
Archbishop Beck crowned LCR Make It Work Schools Robotics Challenge Champions!
On the 26th of March, winning schools from across the region gathered at Exhibition Centre Liverpool to take part in the Grand Final of the LCR Make It Work Robotics Challenge, supported by the Liverpool City Region Metro Mayor, Steve Rotheram and facilitated by All About STEM.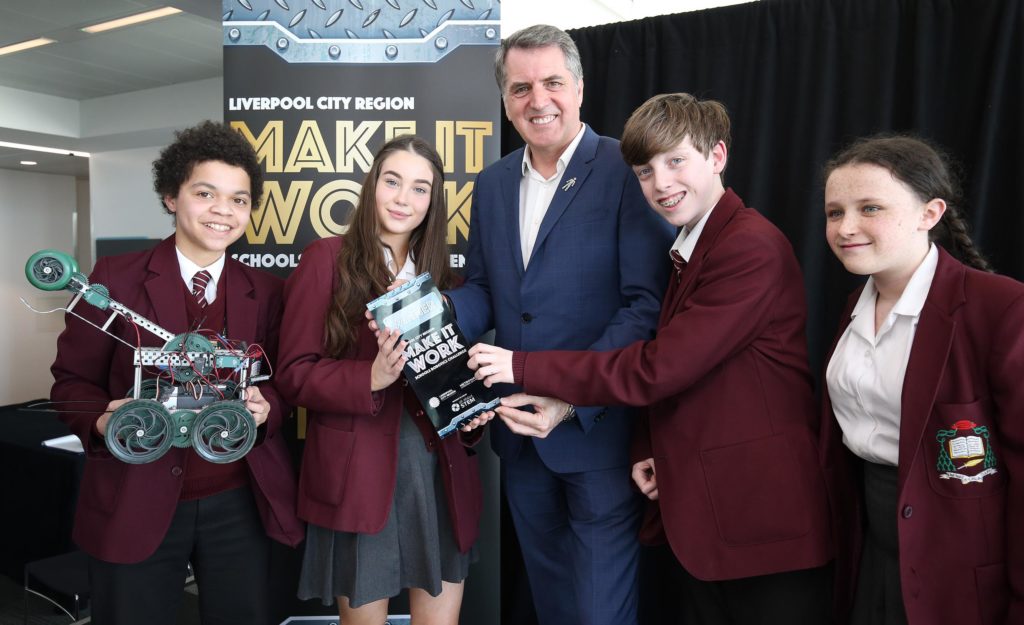 Over the last 6 months, All About STEM have facilitating a series of, free-to-attend events for schools where students had the chance to build a VEX robot and battle it out in an exciting arena-style competition, supported by the Liverpool City Region Combined Authority.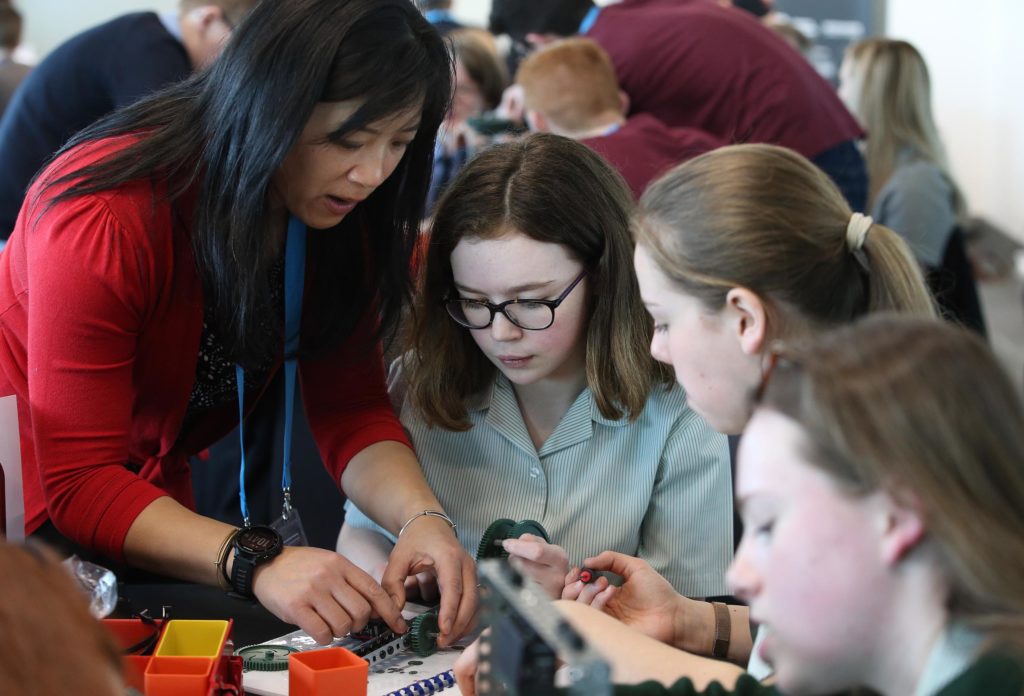 Each heat showcased careers linked to manufacturing and engineering, highlighted pathways into them and developed skills.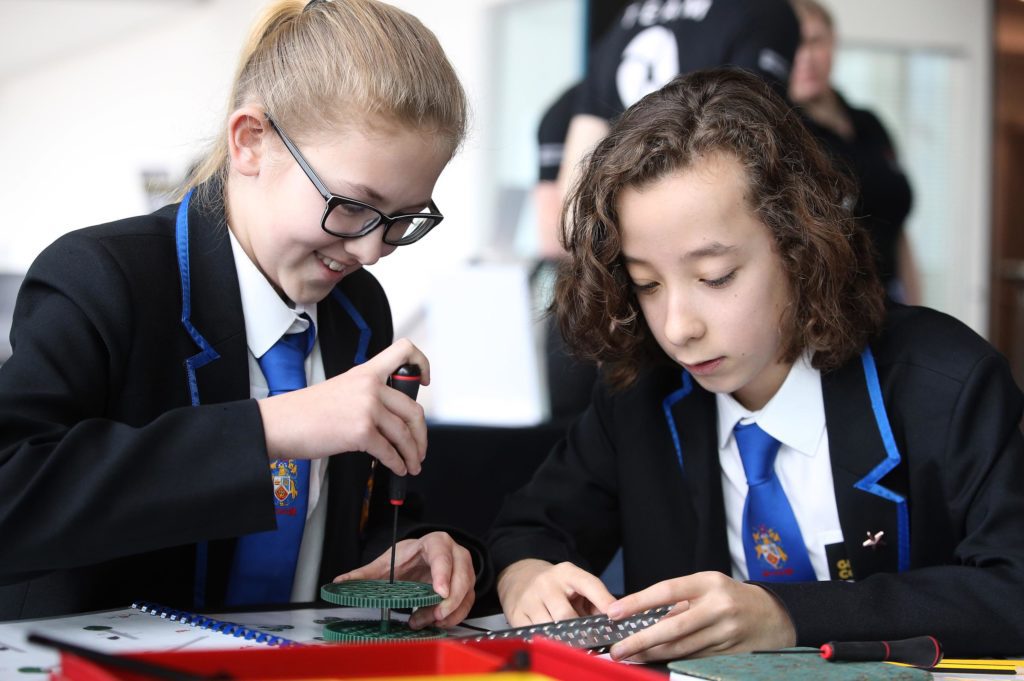 Schools were supported throughout the day by All About STEM & a team of expert STEM Ambassadors.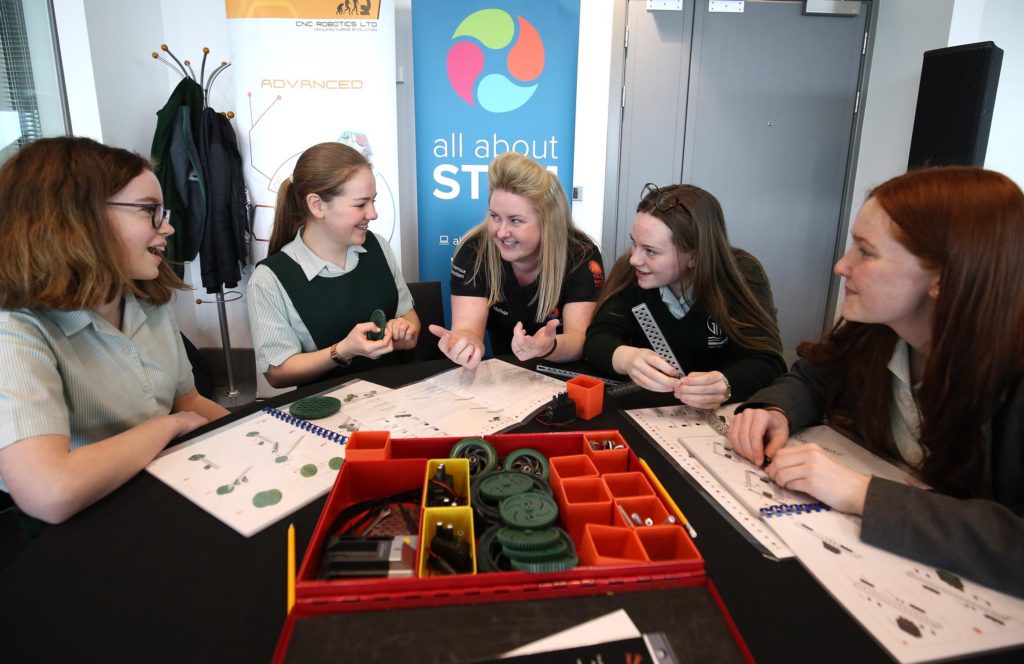 Heat sponsors CNC Robotics, GETRAG Ford/Magna, CAL International, Teledyne CML & LPW Technology assisted their winning teams, shared their professional experience with students & brought their apprentices along to inspire all.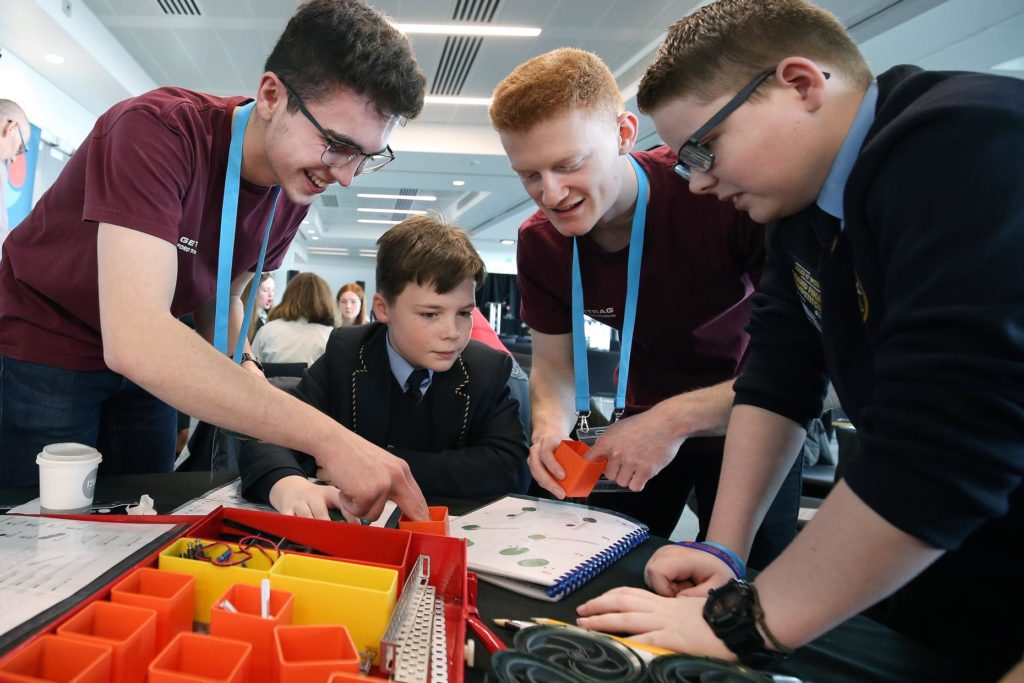 Metro Mayor, Steve Rotheram, attended the Grand Final and was impressed by the student's creativity, innovation, determination & teamwork.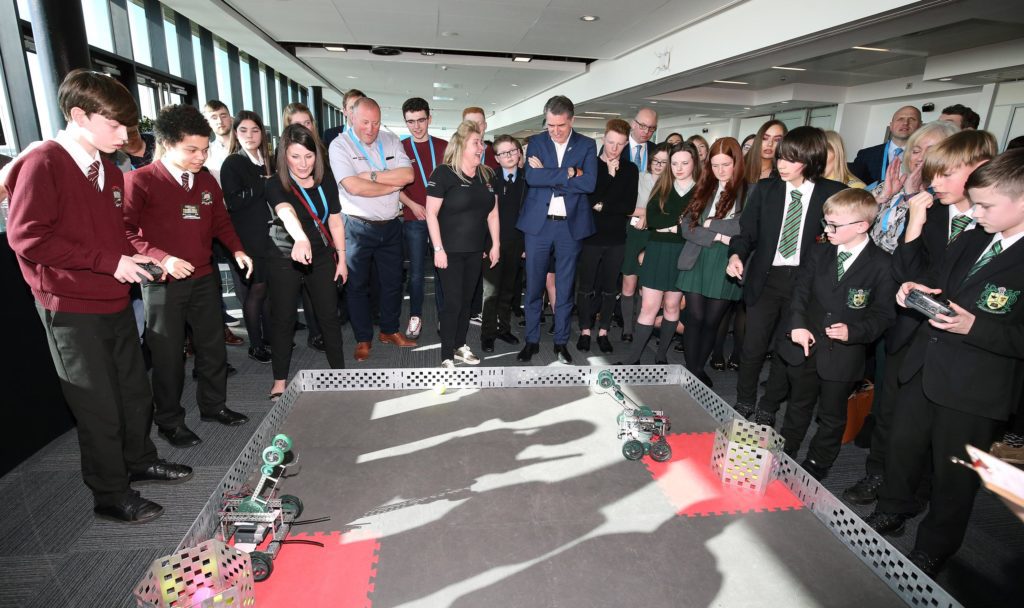 After building their robots, all schools battled hard through a series of nail-biting rounds but it was Archbishop Beck Catholic College & Mosslands School who faced-off, head-to-head for the championship title.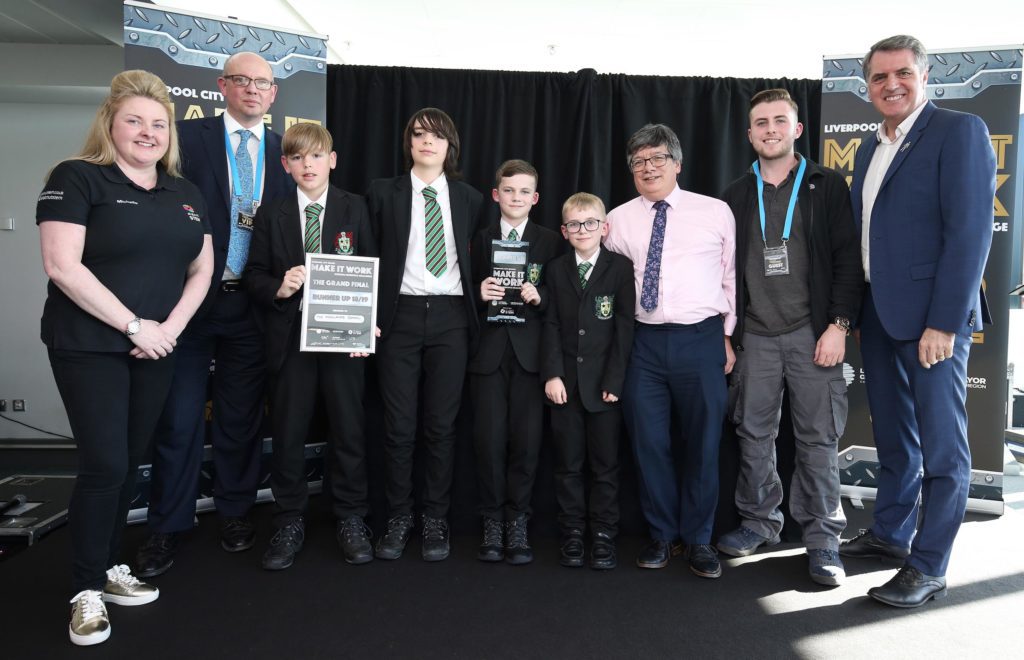 The crowd erupted with excitement as the final seconds counted down… it was a valiant effort from Mosslands but Archbishop Beck & 'Archbot' reigned supreme!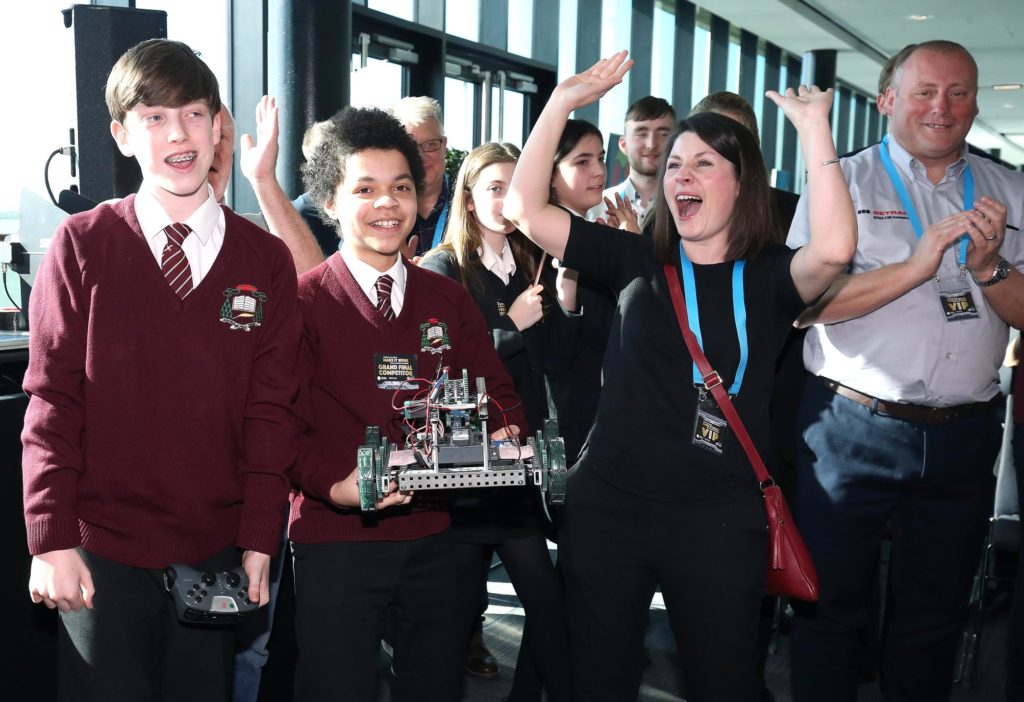 Congratulations to Team 'Archies Science', their dedicated teacher & passionate heat sponsor, CNC Robotics! Four young engineers who wowed the professionals with their knowledge, tenacity and resilience.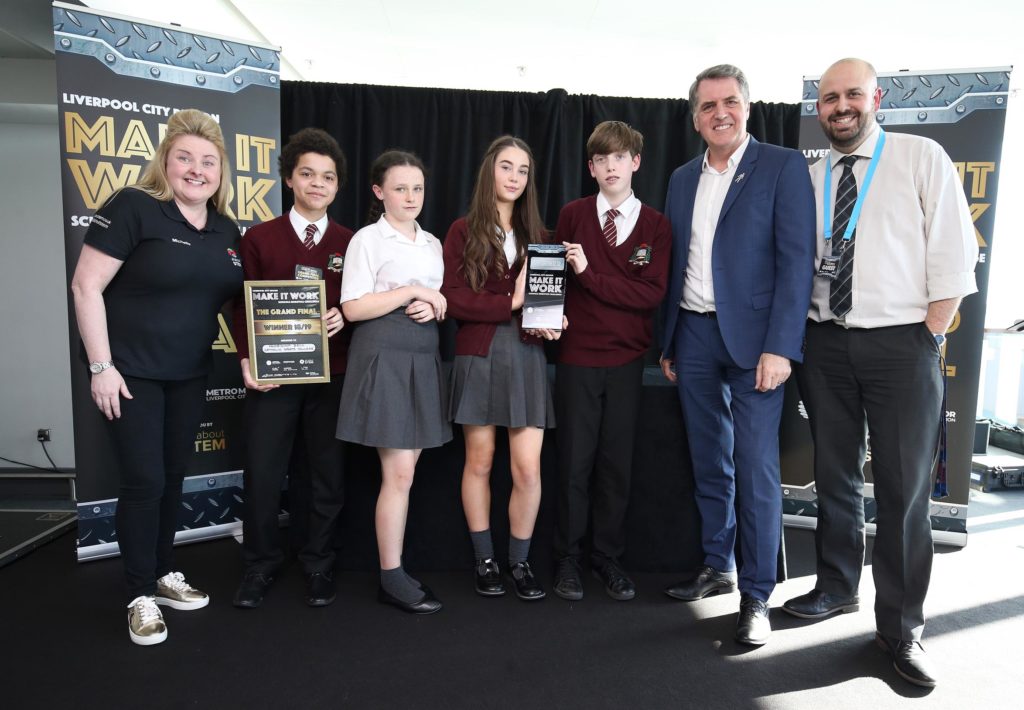 Steve Rotheram, Metro Mayor of the Liverpool City Region, said: "In the future, robots will become an essential part of our everyday lives. This challenge has been a fantastic initiative to encourage young people to learn new skills in the areas of Science, Technology, Engineering and Maths and hopefully consider continuing their studies in those subjects.
It is key the Combined Authority support projects like this to give young people the opportunity to experience STEM in action and inspire them to forge successful careers in these industries which could boost the future economic prosperity of the Liverpool City Region."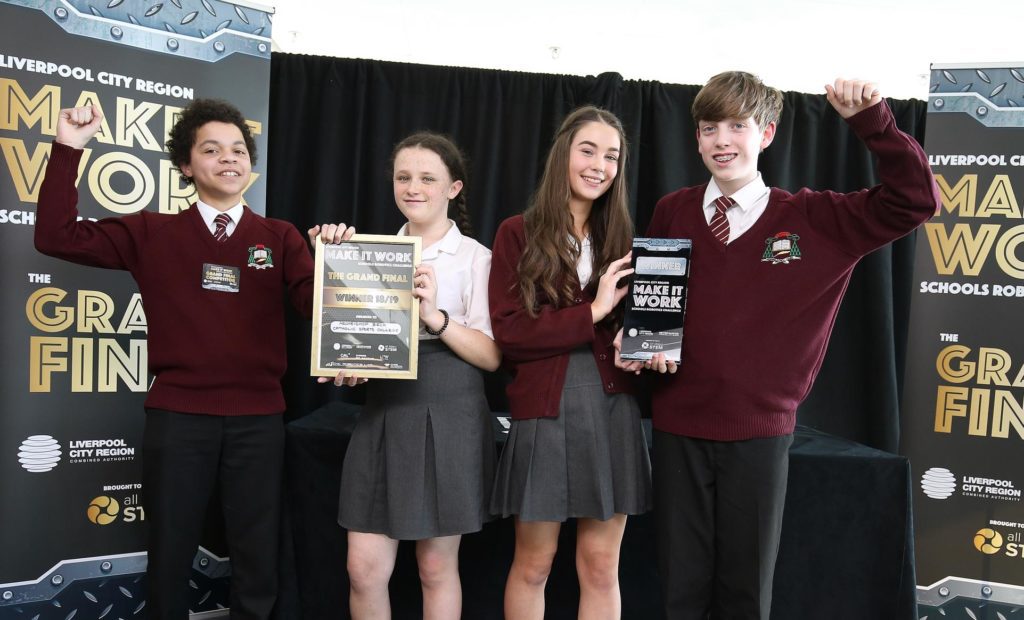 Michelle Dow, Managing Director of All About STEM said: "It is essential for our region's future prosperity that young people have the skills they need and are enthused and excited to pursue them. We offer 'in-person' inspiration from real experts while learning real-life skills. Our events provide an interactive, exciting experience that can ignite our young people's passion and spark their interest in STEM careers… and it's so much fun!
Our students are excited, focused and engaged, we're so proud of them. They are all winners to us. Thank you to all of our sensational heat sponsors & the Metro Mayor & Combined Authority for their amazing support."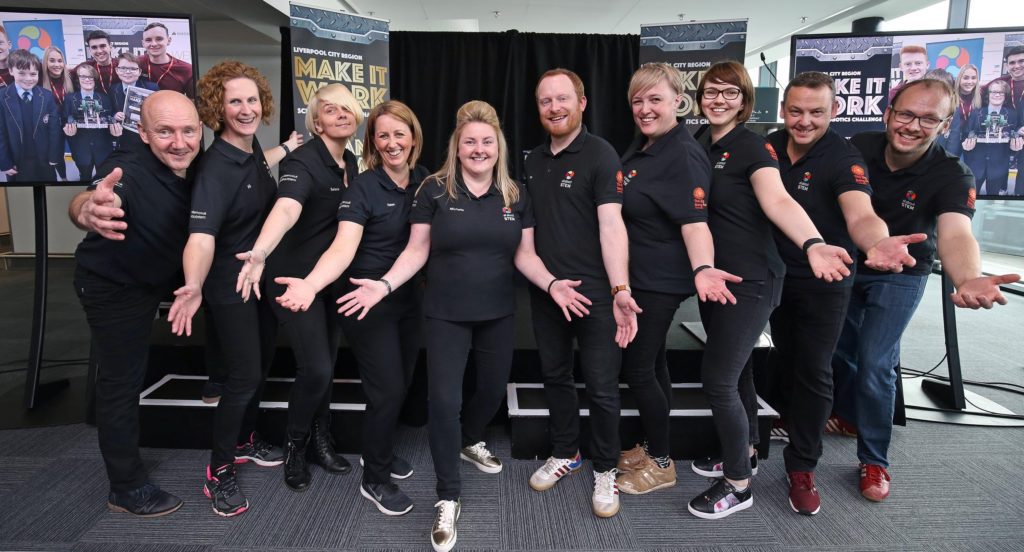 A fantastic final & a phenomenal competition! Take a look…
Relive the day in pictures…
Official Image Gallery
LIVE Twitter Gallery
A Student's View: LCR Make It Work Schools Robotics Challenge
LCR Make It Work Schools Robotics Challenge: The Grand Final
LCR Make It Work Schools Robotics Challenge: The Awards!
Top Teacher Feedback: LCR Make It Work Schools Robotics Challenge
Images: Gareth Jones Photographer
Video: All About STEM
The Big Bang North West 2019: FULLY BOOKED!
Big Bang North West: New Headline Sponsor – Unilever!
Metro Mayor Opens Big Bang Competition Awards Ceremony 2018
The Big Bang North West 2018: Your AMAZING Feedback!
The Big Bang North West 2018: Official Gallery
The Big Bang North West 2018: Big Bang UK Competition Project
Follow All About STEM on Twitter here
Like All About STEM on Facebook
Follow The Big Bang North West on Twitter here
Like The Big Bang North West on Facebook
« Back To News