March 04th 2019
National Apprenticeship Week 2019: Ideas, Resources & All About STEM on Tour!
National Apprenticeship Week takes place from the 4th to the 8th of March 2019. It is an exciting opportunity to celebrate apprenticeships and how they benefit people, businesses, communities and our economy.
Now in its 12th year, this national week brings together everyone passionate about apprenticeships to encourage more people to choose apprenticeships as a fast-track to a great career and to business growth.
This year's theme is 'Blaze a Trail' which highlights the benefits of apprenticeships to employers, individuals & local communities.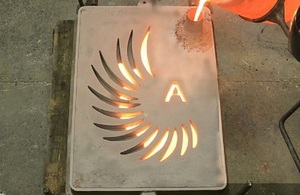 The easiest way to support the Week is to do so on social media and encourage everyone you know to do the same with #NAW2019. Share your activities, photographs and ideas!
All About STEM offer assemblies, resources & information on apprenticeships & careers throughout the year. We will be touring schools across the region this week in celebration:

Monday – Congleton High School
Tuesday – Chester Catholic High School
Wednesday – Birchwood High School (Warrington) and South and West Cheshire College
Thursday – Congleton High School, Neston High School and Ellesmere Port C of E College
Friday – Lymm High School

You can follow our tour on Twitter here!
National Apprenticeship Week 2019: Support Materials
Get behind National Apprenticeship Week!
Is your school in Cheshire or Warrington?
All About STEM can help you find out more about apprenticeships & careers, click here.
It's National Careers Week too! Find out more…
BOOK NOW: The Big Bang North West 2019!
Big Bang North West: New Headline Sponsor – Unilever!
Metro Mayor Opens Big Bang Competition Awards Ceremony 2018
The Big Bang North West 2018: Your AMAZING Feedback!
The Big Bang North West 2018: Official Gallery
The Big Bang North West 2018: Big Bang UK Competition Project
Follow All About STEM on Twitter here
Like All About STEM on Facebook
Follow The Big Bang North West on Twitter here
Like The Big Bang North West on Facebook
« Back To News