July 10th 2019
Big Bang North West 2019: 8000 Children Celebrate STEM!
On the 2nd of July, the Exhibition Centre Liverpool erupted with innovation as thousands of young people from across the region enjoyed exciting exhibits & STEMsational shows at The Big Bang North West!
The Big Bang North West is managed by All About STEM, sponsored by Unilever and part of a programme led by EngineeringUK.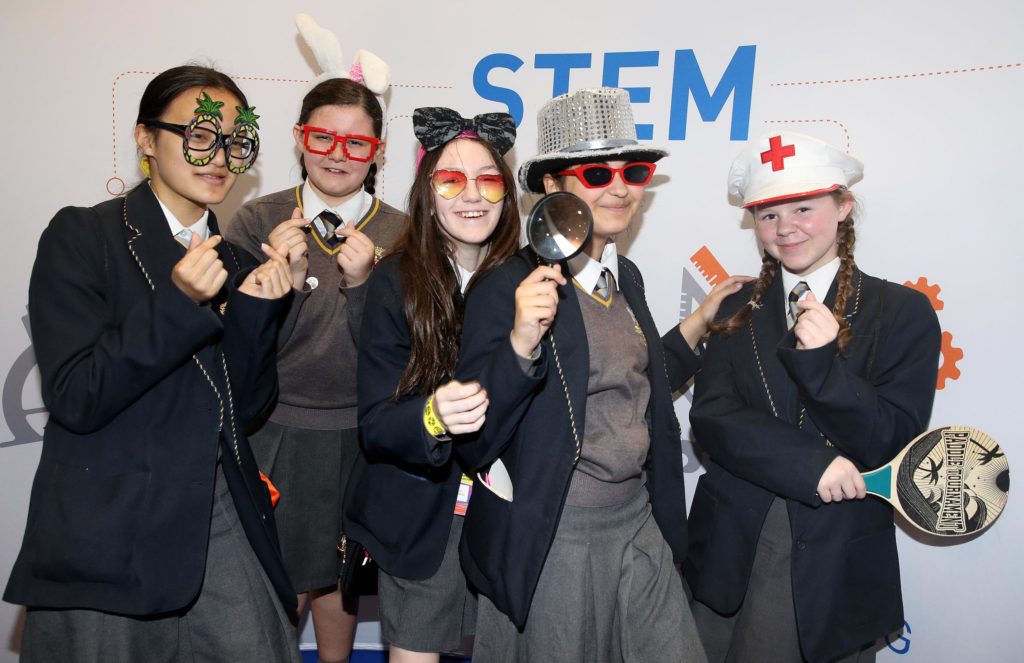 Big Bang events bring Science, Technology, Engineering and Maths to life and enable young people to discover the exhilarating and rewarding STEM based careers available via fun, hands-on activities. Adding to the excitement, the event hosted the regional heat of The Big Bang UK Young Scientists & Engineers Competition.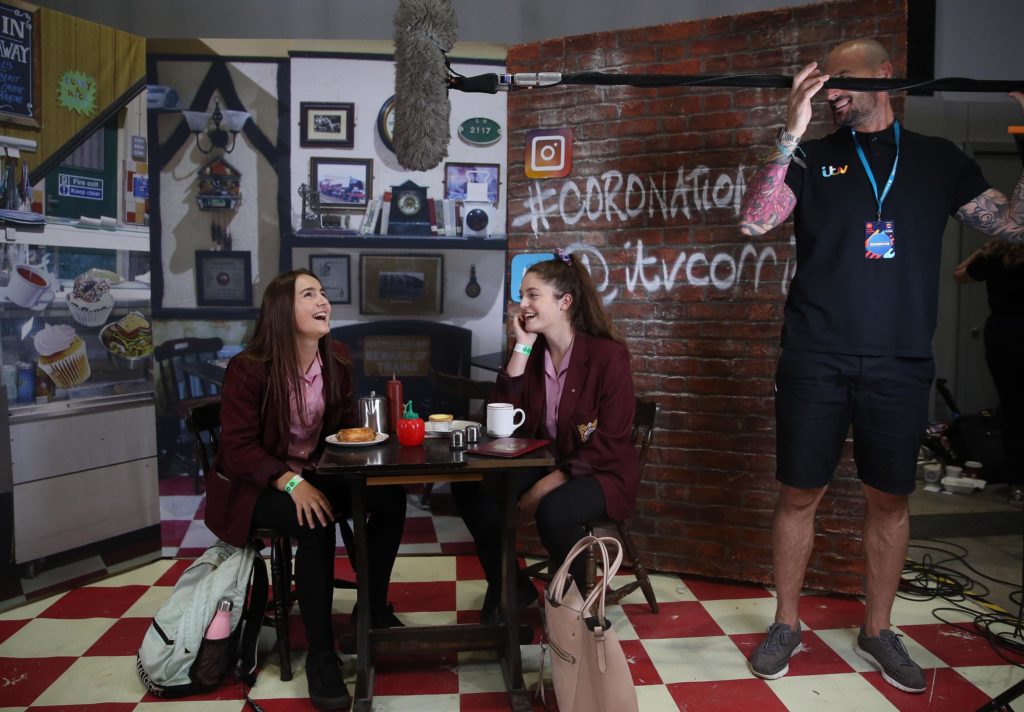 Visitors to the event became real TV presenters, created sustainable products, rode a mechanical horse and acted on a Coronation Street set.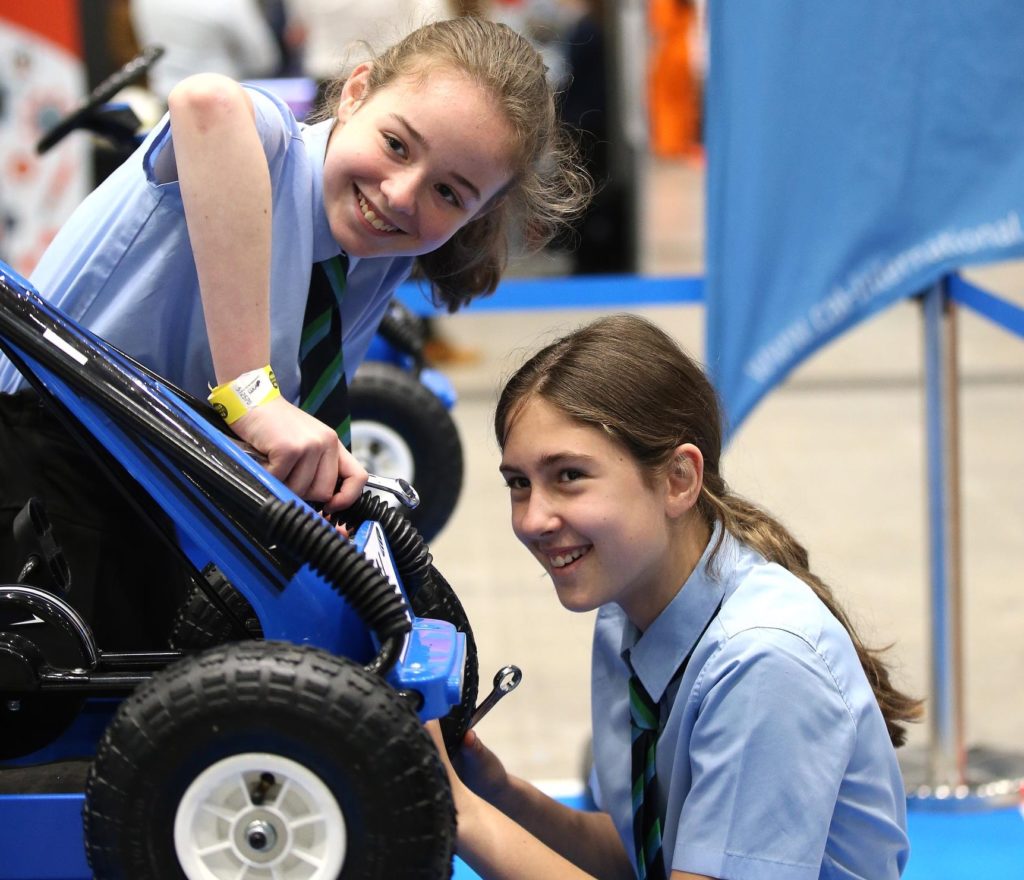 They fished for viruses, built go-karts, immersed themselves in virtual reality and enjoyed explosive science, gadgets, drones and coding.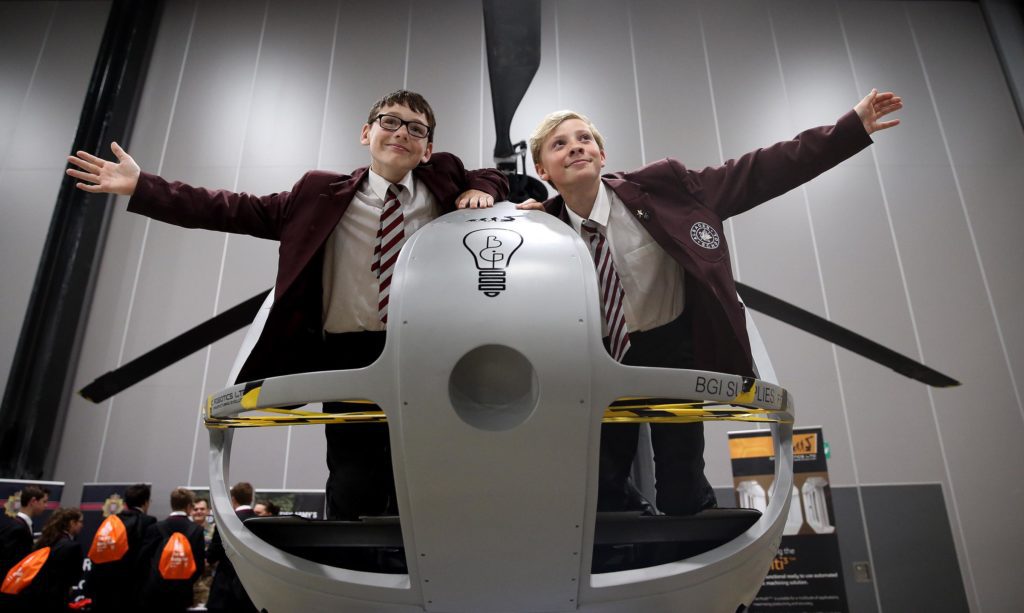 They even rode the helicopter from blockbuster movie Mission: Impossible!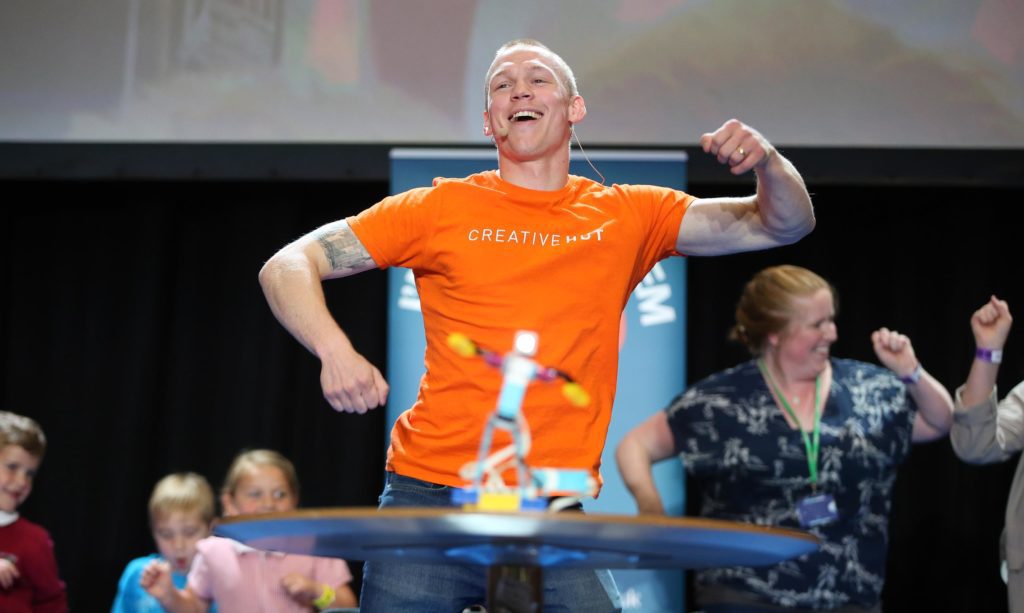 Sensational stage shows included all-singing, all-dancing robot fun with LEGO Education, Zoolab's curious creatures and creepy-crawlies and phenomenal fire clouds and exhilarating experiments with Science 2 U!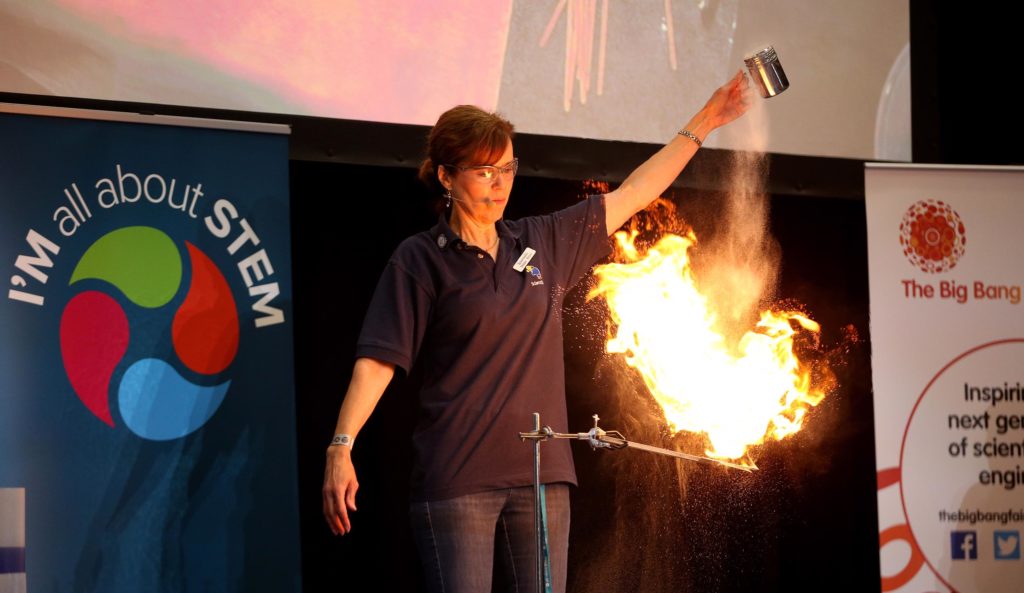 Students learned about careers in TV and production with ITV and later appeared on Granada Reports!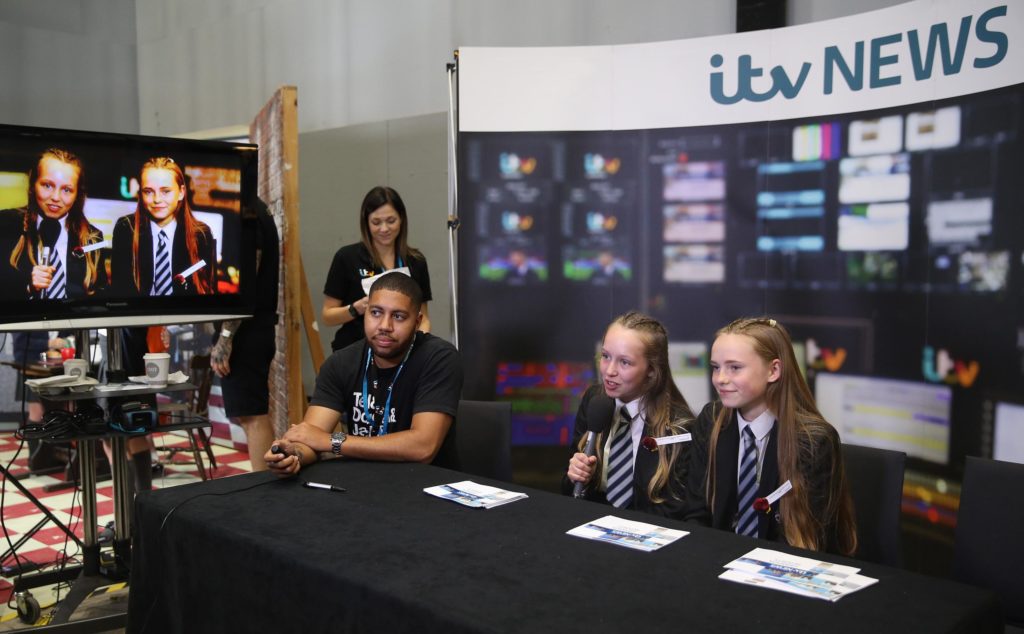 There was virtual welding, life-saving skills, liquid nitrogen demonstrations…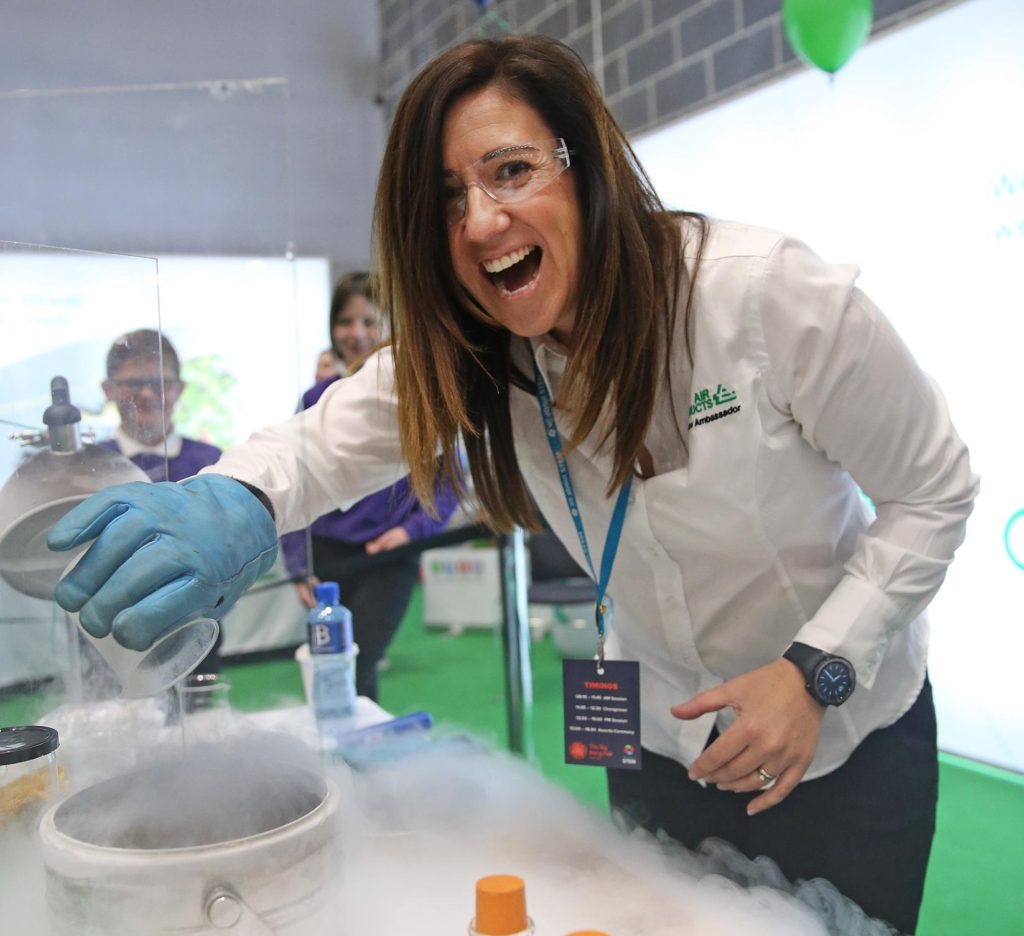 Space suits, human bubbles, moon meteorites…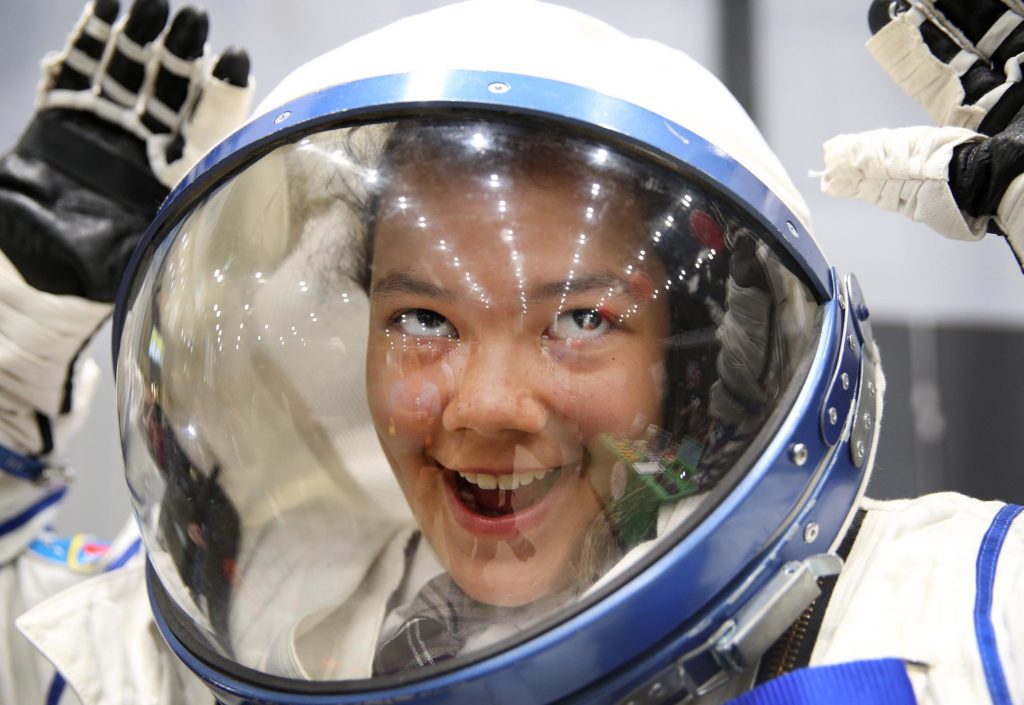 Real life operations, medical magic, All About Slime and more!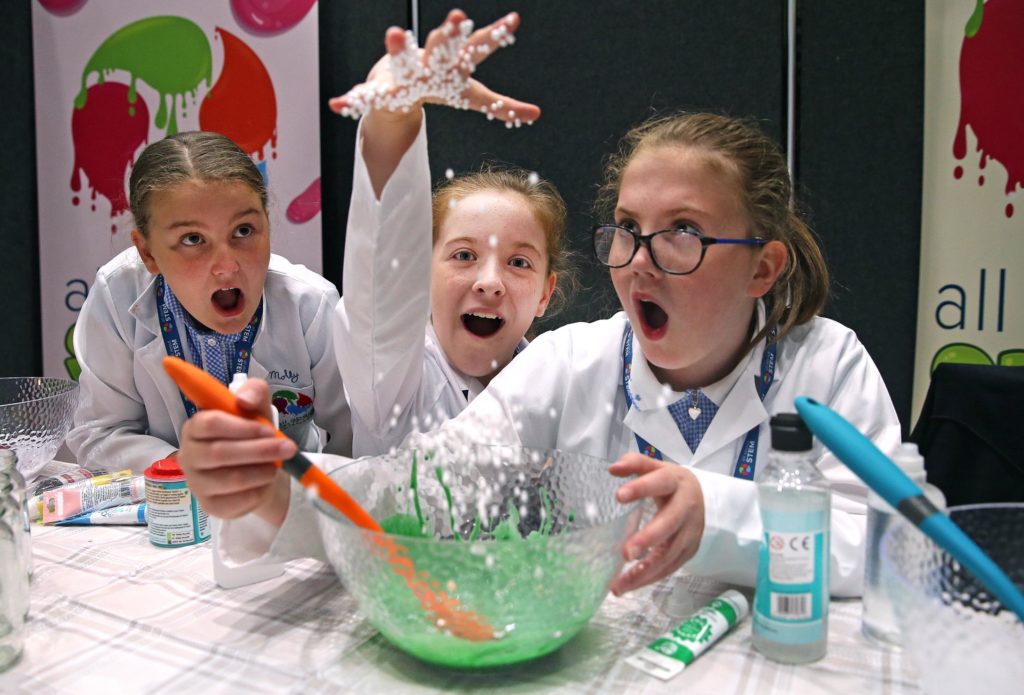 Sponsors, exhibitors and educational partners from across the region collaborated to introduce all comers to local STEM courses, career opportunities and apprenticeships.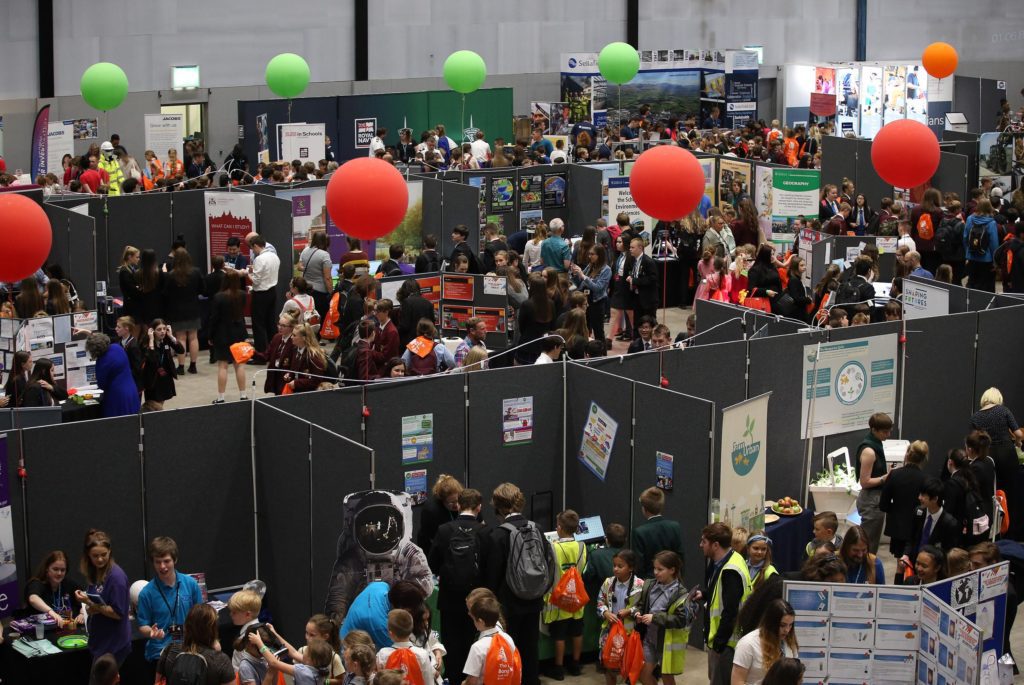 For 2019 the event was led by new Headline Sponsor, Unilever. Unilever have worked with All About STEM for many years on numerous inspirational projects including their Bright Future Programme.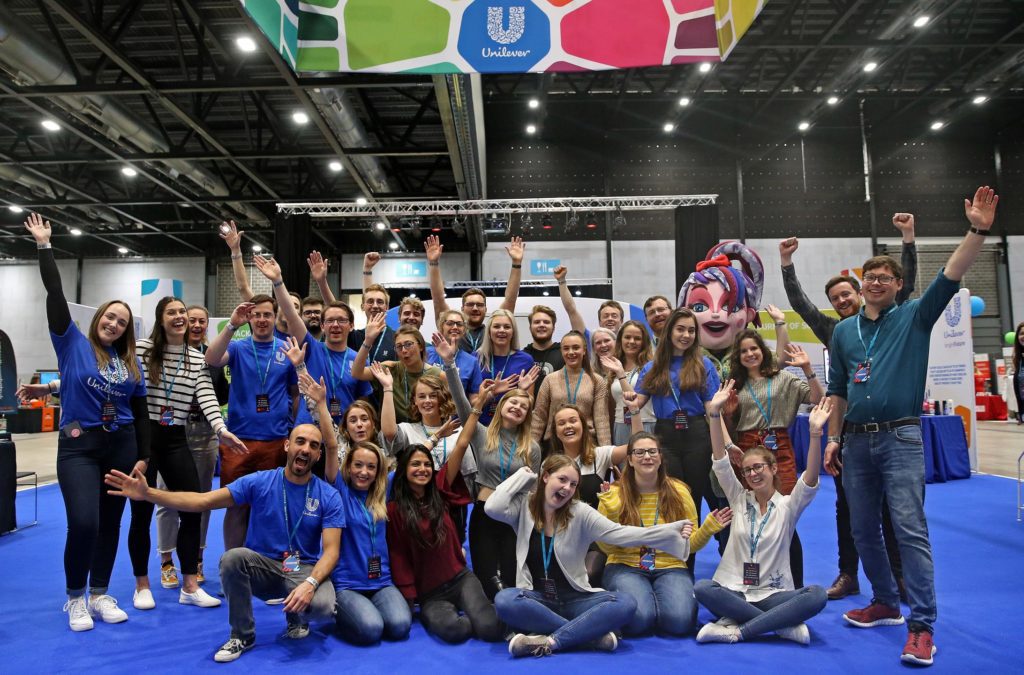 Robert Dawson, Global Product Development, Unilever said: "Unilever was privileged to headline sponsor the amazing Big Bang North West where we were blown away by the engagement and enthusiasm of all the children who attended. Unilever is proud to represent the long-standing heritage which started in Port Sunlight. Our aim is to inspire the next generation of students to pursue a STEM career by showcasing the science behind the everyday."
Unilever offered an impressive (and eco-friendly) selection of activities including virtual reality and how to create products and packaging in a sustainable way to help the planet. Visitors flooded their stand to learn, meet real scientists and experiment!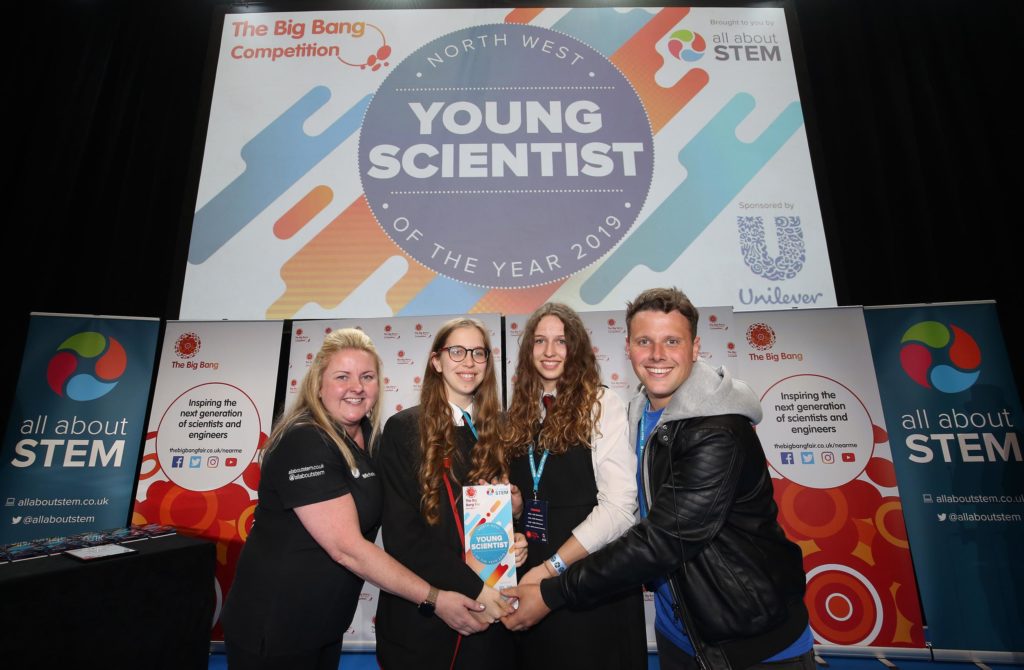 Along with The Big Bang North West, Unilever also sponsored The Big Bang UK Young Scientists & Engineers Competition. Competitors presented their projects with the opportunity to win Inspiration Awards from supporting sponsors or a place in the National Finals at the Big Bang Fair in Birmingham.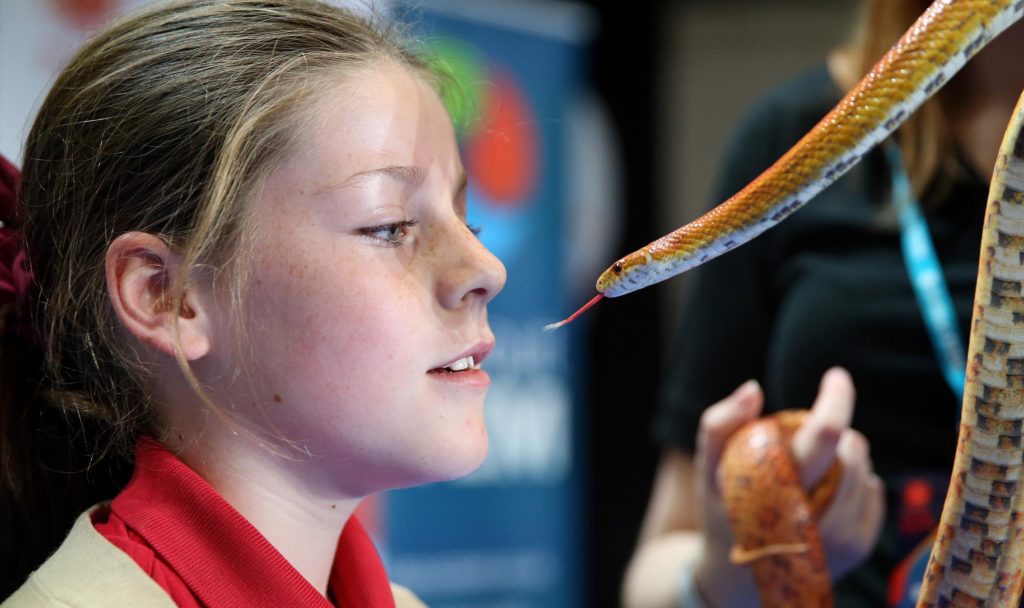 The Big Bang North West was sponsored and supported by leaders in the field including Unilever, AstraZeneca, Air Products, Shaping Futures, ScottishPower, The Royal Air Force, LEGO Education and more. So many amazing organisations dedicated to supporting STEM in schools.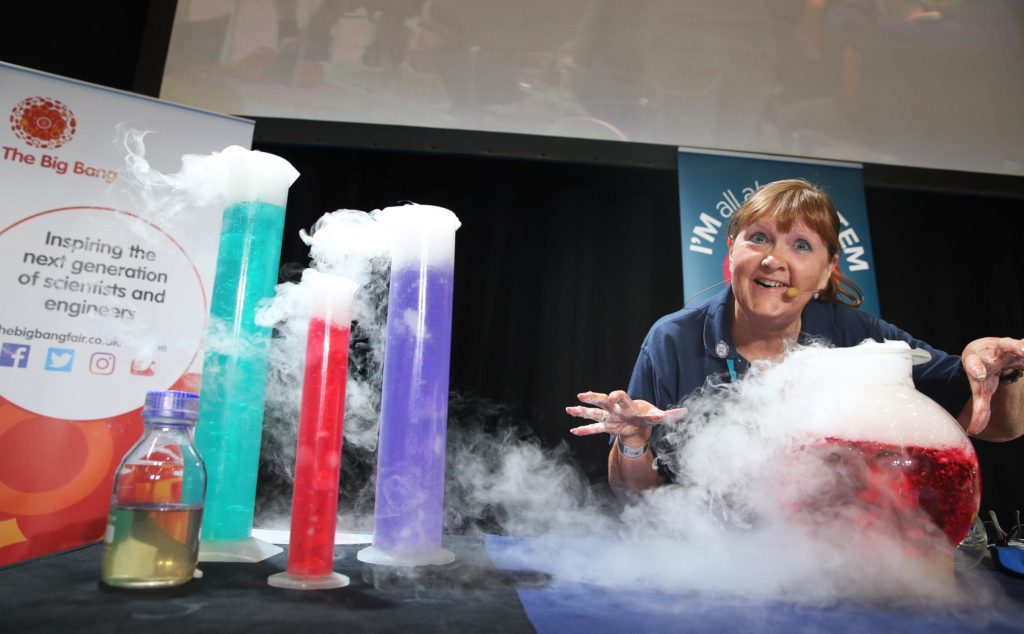 All About STEM, are well known for doing incredible things to promote Science, Technology, Engineering and Maths in schools, business, the community & beyond. After running The Big Bang North West for six years, popularity has multiplied, leading the team to increase capacity year after year. This has been their biggest and best event yet!
All About STEM Managing Director, Michelle Dow said: "What a day! Big Bang North West 2019 was definitely the highlight of our year. It's such a fantastic collaboration, which provides our young people with one front door to an incredibly diverse range of STEM careers. I would like to say a personal thank you to all our sponsors, supporters and volunteers, without whom the event just couldn't happen."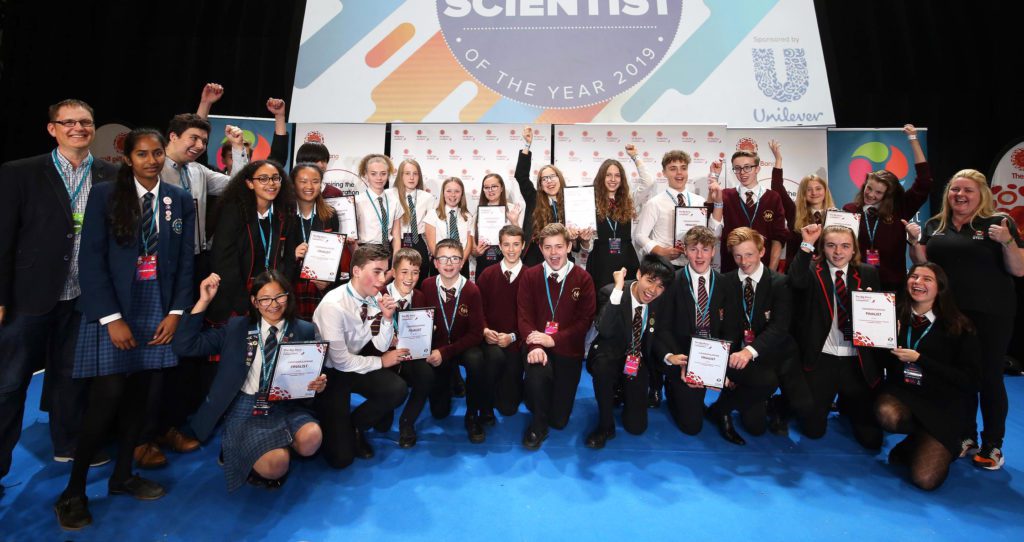 "The event is a fun day out but it's so much more than that! The people that come, and the activities they present, engage and inspire future STEM employees and, together, we are future-proofing the economy in our region. If you want to join us next year whilst we try to impress the young people from across the North West to choose careers in STEM, get in touch – we would love to make you All About STEM too!"
The Big Bang North West was trending on twitter throughout the big day.
It really is the greatest show!

Relive The Big Bang North West 2019 in pictures…
ALL ABOUT STEM: LATEST UPDATE – SAVE THE DATE!
The BIGGEST STEM celebration in the region will take place on the 7th of July 2020!
Our express your interest list is opening soon with official tickets available in 2020.

Images – Photographer: Gareth Jones
© All About STEM / Big Bang North West

Big Bang North West 2019: 8000 Children Celebrate STEM!
Big Bang North West 2019: Official Images
Big Bang North West 2019: LIVE Twitter Gallery
Big Bang North West 2019: Big Bang UK Competition Winners!

Follow All About STEM on Twitter here
Like All About STEM on Facebook
Follow The Big Bang North West on Twitter here
Like The Big Bang North West on Facebook
« Back To News