July 23rd 2019
Summer Science: CREST Star Activities
If you're child is in primary school & you're looking for something fun for them to do in the holidays, take a look at CREST's resource library.
CREST Star activities are typically completed by 5-7 year olds & relate to everyday experiences. There's everything from making music to bubbles & rainbows!
Children can complete eight Star activities and record these in their CREST Star passport to gain a CREST Award.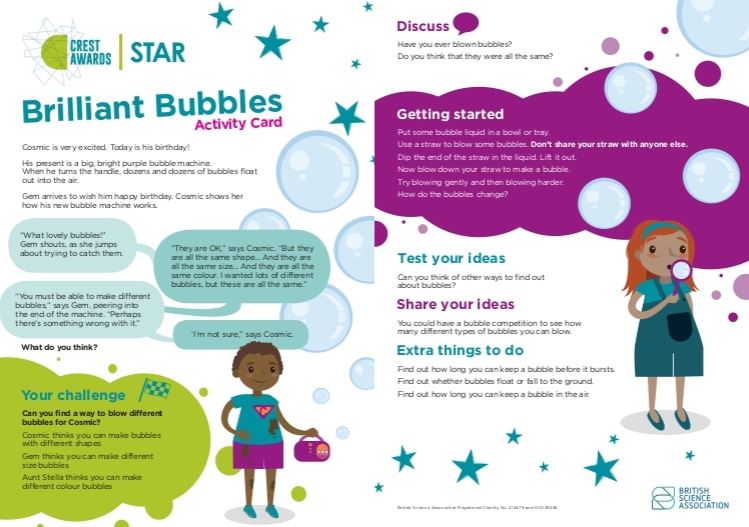 The activities take up to an hour, are designed to be easy-to-run & low-cost.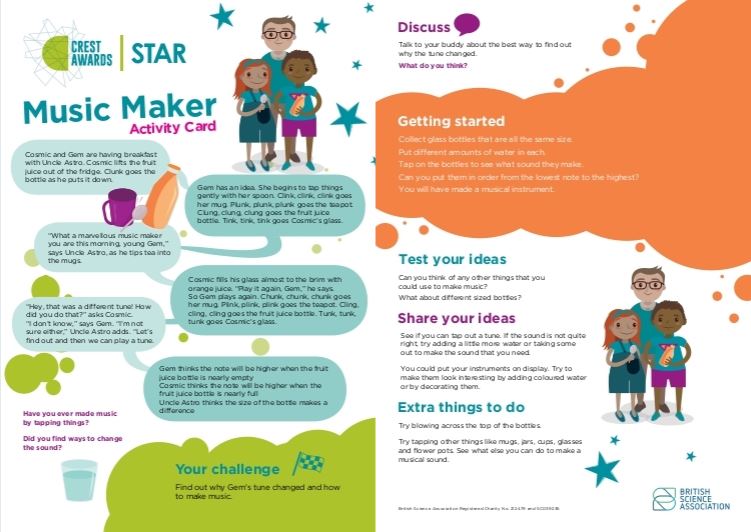 You don't need to be a teacher, have a science background or have access to specialist equipment. The packs contain helpful hints and tips for you to use, explaining the scientific themes and offering guidance on conversation topics for your children.
Take a look at the CREST Star resources & get involved!
Find out more about CREST Star activities
Older children? No problem! CREST has activities for them too!
Big Bang North West 2019: 8000 Children Celebrate STEM!
Big Bang North West 2019: Official Images
Big Bang North West 2019: LIVE Twitter Gallery
Big Bang North West 2019: Big Bang UK Competition Winners!
Big Bang North West 2019: Unilever Inspire Thousands with Sensational & Sustainable Science

Follow All About STEM on Twitter here
Like All About STEM on Facebook
Follow The Big Bang North West on Twitter here
Like The Big Bang North West on Facebook
« Back To News