November 20th 2019
CREST Awards: Run a Discovery Day in School
CREST Discovery Awards offer an introduction to real project work and give students the freedom to run their own investigations. They can be completed in one day, with students (11-14) working together in self-managed groups.
The Challenge
Students work in groups to solve a STEM challenge, or challenges, with minimal adult intervention. Then students present their work.
Projects include:
Enrich my Classroom
Design the classroom of the future using new materials and digital tools to improve the learning environment.
Stop the Spread
Design and build a hand washing device for a school in Kenya.
Sustainable Solutions
Use digital tools and new technologies to tackle climate change in your area.
Wild Creations
Design and build a prototype for an art installation which celebrates your local culture.
The Outcome
Students develop team-work and hands-on investigative skills. After successfully completing the project, students receive a personalised certificate.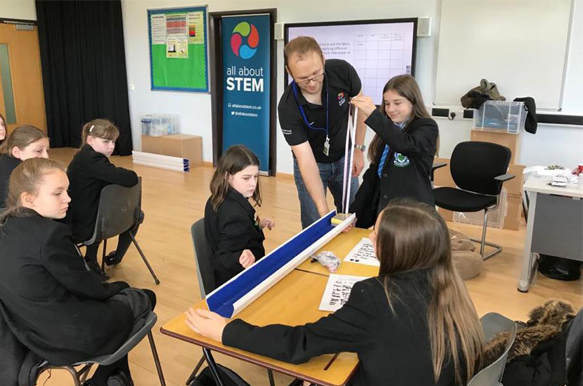 Project Submission
Samples of students' work and key information are uploaded via the online platform.
Assessment
Discovery Awards are assessed by a teacher or group leader, usually at the end of the day.
Resources
You can download ready-made Discovery Award plans from the CREST resource library.
Teachers can view the Discovery 'Getting Started Guide' here.
Sign up to run a CREST Discovery Award
All About STEM are the North West Regional CREST Support Organisation
Follow All About STEM on Twitter here
Like All About STEM on Facebook
Follow The Big Bang North West on Twitter here
Like The Big Bang North West on Facebook
« Back To News