January 29th 2020
British Science Week 2020: Free Activity Packs!
British Science Week is an exciting, fun & inspirational ten-day celebration of science, technology, engineering and maths taking place between the 6th and 15th of March 2020.
This year's theme is 'Our Diverse Planet' and there are so many ways to get involved. The British Science Association have produced a fantastic set of Early Years, Primary & Secondary Activity Packs for home or school and guides on how to run a #BSW20 event – they've even provided posters!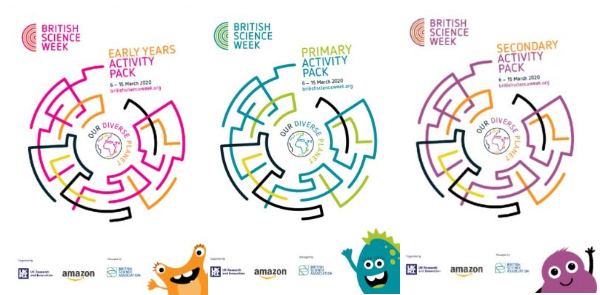 Early Years, Primary & Secondary Activity Packs
These activity packs encourage young people to think about everyday discoveries and how they affect their lives by exploring science in the world all around us.
Click here to take a look & download.
Organise an Event
There's a handy 'how to' page for step-by-step instructions on how to organise a BSW20 event. You can find a presenter, discover how to arrange publicity and find funding. Don't forget to request a STEM ambassador if you'd like an expert to inspire your attendees, they're FREE!
Be a Citizen Scientist (Coming Soon…)
The 2020 project will be announced shortly. You can find out more here.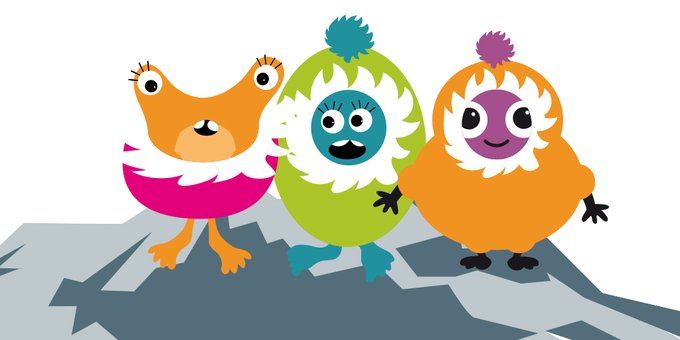 Posters & Marketing
Here you'll find posters for schools, events & organisations. There are logos if required & profile frames for social media too.
Social Media
Tag us, we'd love to share your activities & events!
#BSW20 @ScienceWeekUK @AllAboutSTEM @CRESTNorthWest @CRESTAwards
CREST
Run CREST Awards for British Science Week!
Why not think about running a CREST Award? CREST Awards give students real-life experience of being a scientist while introducing them to STEM project work.
MORE RESOURCES
Celebrate British Science Week in School or STEM Club!
A HUGE collection of resources, activities & ideas for all ages and STEM subjects.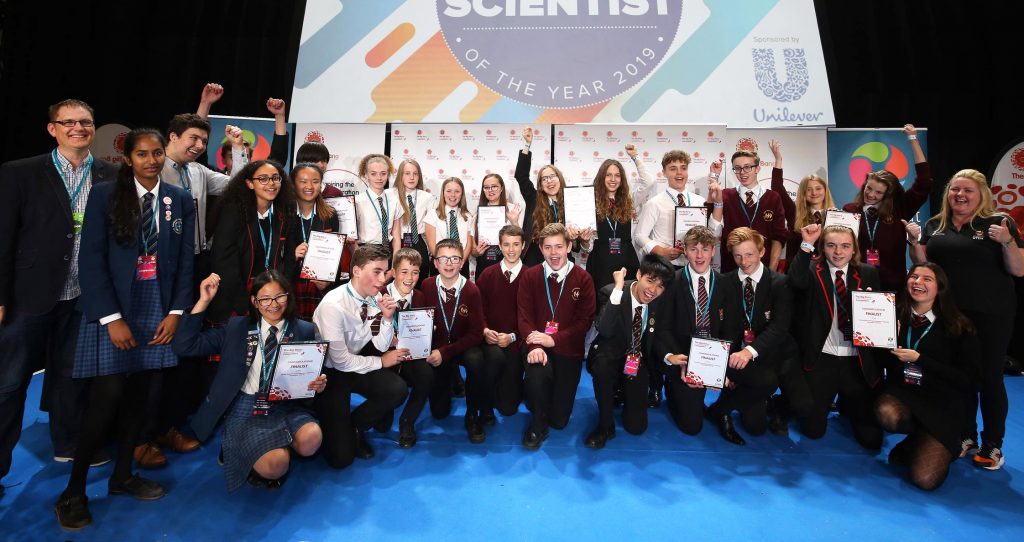 The Big Bang UK Young Scientists & Engineers Competition
If you're working on a STEMsational project for British Science Week, you could enter The Big Bang UK Competition. Showcase your work at The Big Bang North West 2020!
Visit the British Science Week website – #BSW20

SCHOOLS: The Big Bang North West 2020 is open for booking!
Big Bang North West 2020: Headline Sponsor – Unilever
Enter the Big Bang UK Young Scientists & Engineers Competition!

Look back: Big Bang North West 2019 – 8000 Children Celebrate STEM!
Look back: Big Bang North West 2019 – Your Fantastic Feedback
Look back: Big Bang North West 2019 – The Movie
Follow All About STEM on Twitter here
Like All About STEM on Facebook
Follow The Big Bang North West on Twitter here
Like The Big Bang North West on Facebook
« Back To News