January 21st 2020
Update: School Science Funding Opportunities
The Royal Society of Chemistry, Royal Society of Biology & Microbiology Society have three generous grants to help support school science. Take a look at the options and apply today.
If you're a teacher or STEM ambassador these could be great for themed days, workshops, festivals or outreach activities.
You can find more funding opportunities via All About STEM news.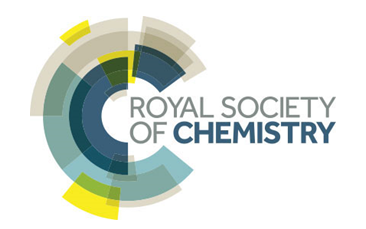 Grants for Chemistry Outreach Projects in Schools and Colleges (UK)
The Royal Society of Chemistry is making grants of up to £1,000 available to schools, colleges and universities to help students in the development of the practical chemistry skills and experience. To be eligible for funding through the Royal Society of Chemistry's Partnership of 3 grant scheme, the projects should bring together at least three different partners to benefit in the delivery or attendance at a chemistry centred outreach activity.
The Royal Society of Chemistry awards grants for activities that to involve the development of the practical skills/ experience in chemistry of a target group in a manner that is not achievable through normal timetabled activities.
Activities funded could include, for example, a university collaborating with a sixth form college in providing an experience for KS3/ 4 students (it may be that staff and students from the same institution are considered as different partners if they both have significant and different roles in the delivery of the proposed programme).
Strong applications will be able to demonstrate, in addition to key scientific benefits, how as many of the partners in the scheme as possible will develop through involvement in the scheme. Schemes that involve visits from one partner constituency to another will be particularly favoured.
Applications can be submitted at any time and will be evaluated at quarterly meetings throughout the year.U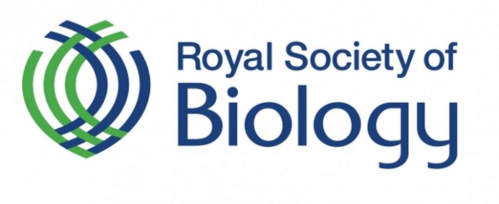 Funding for Biology Science Festivals
Individuals and organisations who wish to hold a one-day biology science festival can apply for grants of up to £500. The aim is to support the celebration of life sciences and to engage the public and families with an array of outreach activities that cover a large range of bioscience topics. 10 grants will be available to run events between 1st October 2019 and 30th September 2020.
The Big Biology Day grants have been made available by the Royal Society of Biology to mark its 10th anniversary year. Big Biology Days look to foster a sense of community within the immediate vicinity of the event and beyond, and work to support the objective of making science an embedded part of everyday culture. Usually hosted within a school or other community building, the event brings together several organisations to inspire interest in the biosciences, by showcasing how biology is changing the world in fun and stimulating ways.
The closing date for applications is the 28th February 2020.

Society for Microbiology; Science Education and Outreach Grants
The Society for Microbiology provides grants to support the teaching of microbiology. The scheme is open to Full, Full Concessionary or Postgraduate Student Members; including those working in schools residing in the UK or Republic of Ireland to support relevant science teaching or promotion initiatives, or to support developments likely to lead to an improvement in the teaching of any aspect of microbiology. The maximum grant available is £1,000.
Activities funded can include:
Talks, workshops, demonstrations, posters, leaflets, broadcasts, activities at science festivals and audio-visual or computer-based packages;
Activities that take place as part of a National Science and Engineering Week event at the applicant's place of work;
Running a school or college-based science week activity (e.g. hands-on or programme of talks);
Supporting microbiology activities in an out-of-school science club;
Buying materials and equipment outside of normal department resources to support a microbiology activity (no more than £500 can be used toward large equipment such as microscopes and incubators);
A class visit to a microbiology laboratory to carry out activities; and
Organising a visit to or from a working microbiologist.
The grant scheme will re-open for applications on the 6th January 2020 with a closing date for applications of the 8th April 2020.

SCHOOLS: The Big Bang North West 2020 is open for booking!
Big Bang North West 2020: Headline Sponsor – Unilever
Enter the Big Bang UK Young Scientists & Engineers Competition!

Look back: Big Bang North West 2019 – 8000 Children Celebrate STEM!
Look back: Big Bang North West 2019 – Your Fantastic Feedback
Look back: Big Bang North West 2019 – The Movie
Follow All About STEM on Twitter here
Like All About STEM on Facebook
Follow The Big Bang North West on Twitter here
Like The Big Bang North West on Facebook
« Back To News