March 18th 2020
Celebrate World Water Day with CREST Awards & Practical Action Activities!
Celebrate World Water Day with Practical Action & CREST Awards!
You can download free CREST and CREST accredited resources that will encourage your children to think about water, health, hygiene, the environment and our planet. These activities allow learners to work like scientists, researchers, engineers and designers to investigate and explore their own project ideas. All can be completed at home, during STEM club sessions or in school.
World Water Day is held annually on the 22nd of March. The day focuses on the importance of fresh water and raises awareness of the 2.2 billion people living without access to safe water. A core focus of World Water Day is to support the achievement of Sustainable Development Goal 6: Water and Sanitation for all by 2030.

CREST Awards Resources
Star Challenges (5-7)
Brilliant Bubbles – Liquids, gases & bubbles
Muddy Mess – Washing materials
Plant Detectives – Where plants grow
Sniffly Sneezes – Absorbency of materials
Useless Umbrella – Water resistance

Accredited Projects:
Plastic Oceans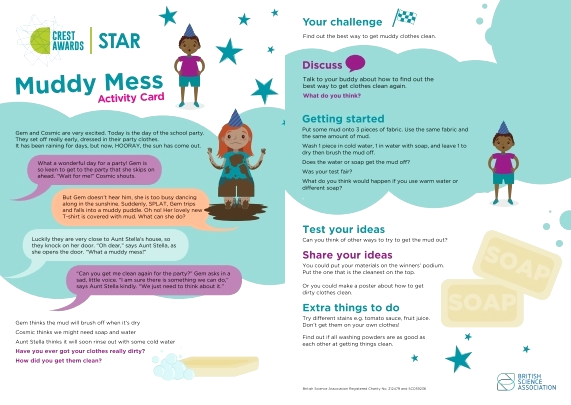 Superstar Challenges (7-11)
A Hole in my Bucket – materials, liquids & testing methods
Colorado Brain Stain – discussing the use of fluoride in drinking water
Crafty Rafts – making a raft that floats
DNA / World Around You Challenge Pack (7-11)
Contamination Detectives – thinking about how microbes spread
Accredited Projects:
Artylingua – Water filter challenge, Water slide challenge
Plastic Oceans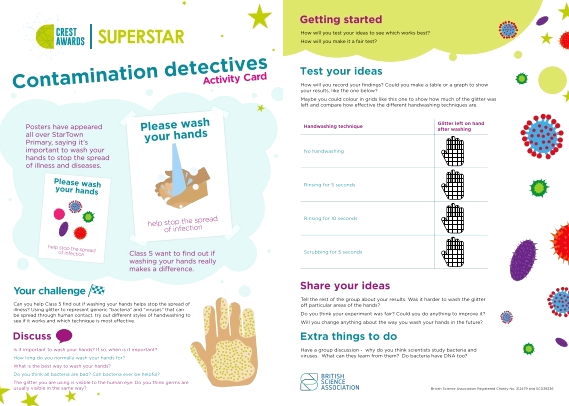 Discovery Awards (10-14)
Stop the Spread

Accredited Projects:
Great Tideaway Challenge
Practical Action
Bronze Awards
Grand Challenges
Bath Bombs
Monitoring Acid Rain
Quality Control
Treatments for Dehydration
Worldwide Washing

Accredited Resources:
Canal & River Trust – Canal & River Maintenance
Practical Action
Global Action Plan UK – Water Explorer Challenges
Royal Society of Chemistry – Water: Global Experiment with Hydrogels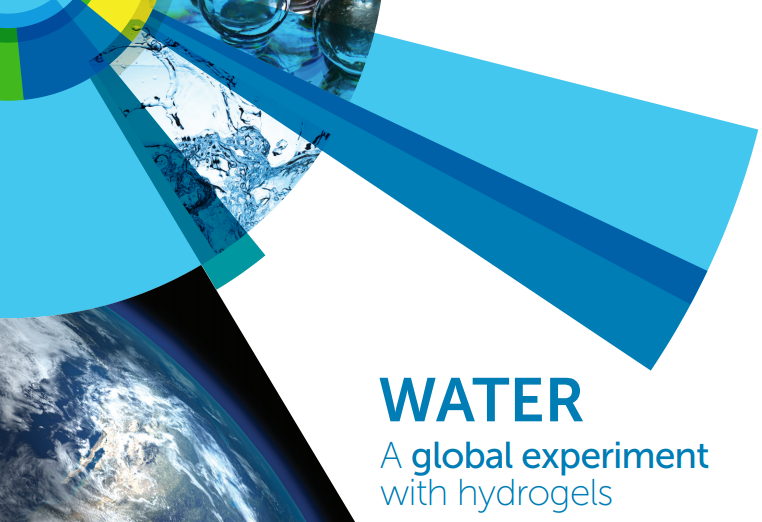 Silver Awards
Grand Challenges
Clean Growth
Climate Science
Monitoring Water Pollution
Re-hydration Therapies
Worldwide Washing
Accredited Resources:
Practical Action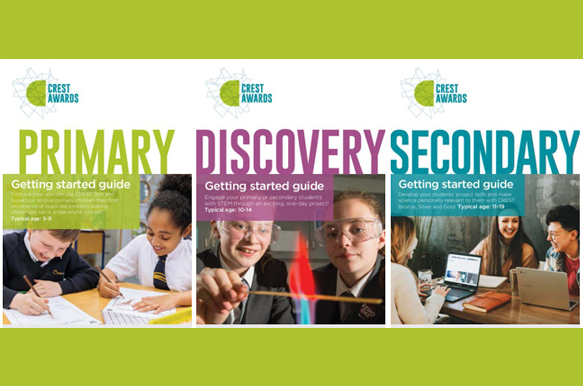 Gold Awards
Grand Challenges
Worldwide Washing
Accredited Resources:
Practical Action

The materials below are based around Practical Action's work, which uses science and technology to address global issues such as energy, water and food.  They give students a real insight into how science and technology can be used to tackle challenges faced by communities in the developing world, and how they can be part of the solution.  The resources are strongly linked to the Global Goals and/or Sustainable Development Goals (SDGs).
These Practical Action project ideas can be used to gain CREST Awards, all are themed around water, sanitation, infectious diseases & hygiene.
Pupils can choose from:
Bronze – Dirt Detectives (research), Soap or Nope (practical ), and Clean Communications (communications)
Silver – What a Waste (research), Washing with Plants (practical), and Top Toilets (communications)
Gold – The Sanitation Divide (research), Extraordinary Extractions (practical), and Sanitation for All (communications)
Each project idea comes with a teacher's pack, student brief  and a PowerPoint presentation.
Click here to download the resources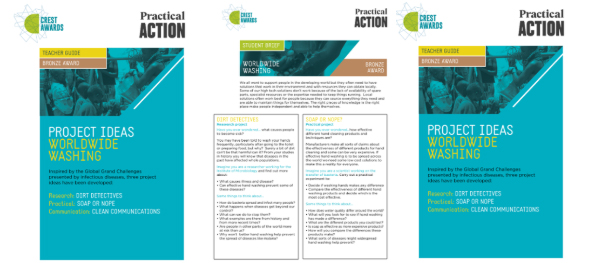 Practical Action also offer additional CREST activities that focus on water:
Global Project Ideas
(Including Clean Water & Sanitation)
Visit the CREST Resource Library
More Accredited CREST Resources
Sustainable Development Goals (6) Facts & Infographics
World Water Day: Official Website
All About STEM are your North West Regional CREST Support Organisation. We're here to promote CREST Awards across the region and point parents, schools & clubs to the support they need to run this amazing scheme. CREST Awards encourage learners to work like scientists, researchers, engineers and designers to investigate and explore their own project ideas. 

Follow CREST North West on Twitter

FULLY BOOKED: The Big Bang North West 2020!
Big Bang North West 2020: Headline Sponsor – Unilever
Enter the Big Bang UK Young Scientists & Engineers Competition!

Look back: Big Bang North West 2019 – 8000 Children Celebrate STEM!
Look back: Big Bang North West 2019 – Your Fantastic Feedback
Look back: Big Bang North West 2019 – The Movie
Follow All About STEM on Twitter here
Like All About STEM on Facebook
Follow The Big Bang North West on Twitter here
Like The Big Bang North West on Facebook
« Back To News