April 16th 2020
School or Home: Celebrate Earth Day with CREST Awards
Earth Day is an annual event celebrated on April 22. Worldwide, various events are held to demonstrate support for environmental protection. First celebrated in 1970, Earth Day now includes events in more than 193 countries, which are coordinated globally by the Earth Day Network.

Your children or students can celebrate Earth Day with CREST and learn how to protect & nurture our planet. CREST offers numerous projects & resources as well as accredited activities from Practical Action.

Take a look & choose your download!
CREST Awards:
CREST Superstar (Age 7-11)
A Special New Tree (Green Spaces)
Brilliant Birds
Bumblebee Mystery
Camouflaged Creatures
Disappearing Dinosaurs
Goodbye Old Tree
Recycle Re-use
Tree Trouble
Under Your Feet
Warm or Cold
NEW World Around You Challenges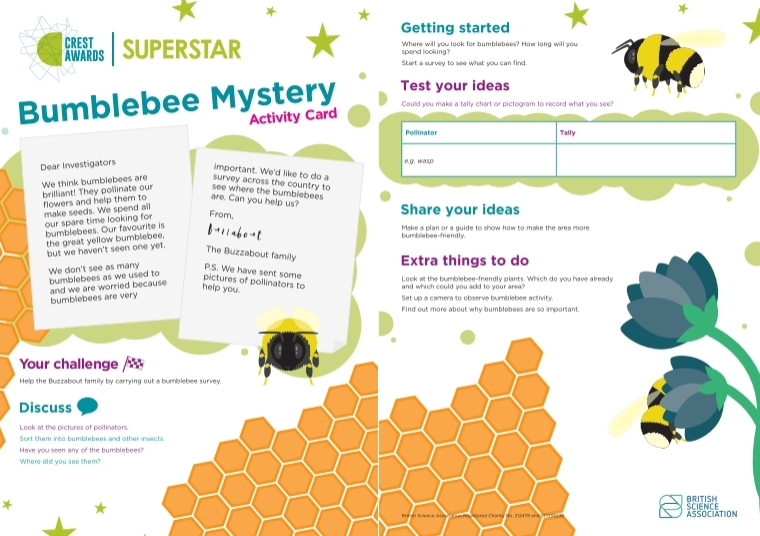 CREST Bronze Award (Age 11+)
Clean Growth
Monitoring Acid Rain
Plant Growth & Nutrients
Waste Free Lunch

CREST Silver Award (Age 11+)
Monitoring Water Pollution
Plant Growth & Fertilisers
Clean Growth
Climate Science Resource Pack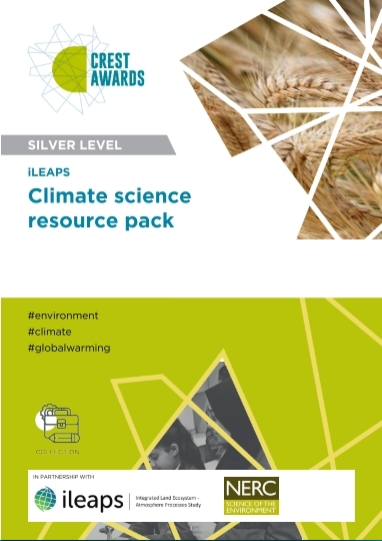 CREST Gold Award (Age 11+)
Clean Growth
Monitoring Lead Pollution
Which Fertiliser Works Best?
CREST Awards: Discovery Award – Sustainable Solutions
Use digital tools & new technologies to tackle climate change in your local area. This award can be completed in one day!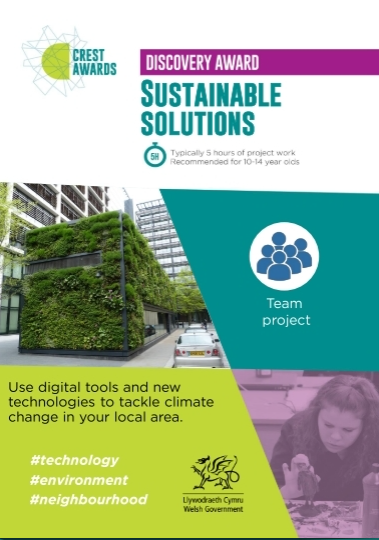 More:
Sustainable Solutions
Stop the Spread
Worldwide Washing
Plant Growth
Monitoring Pollution
Additional Primary Resources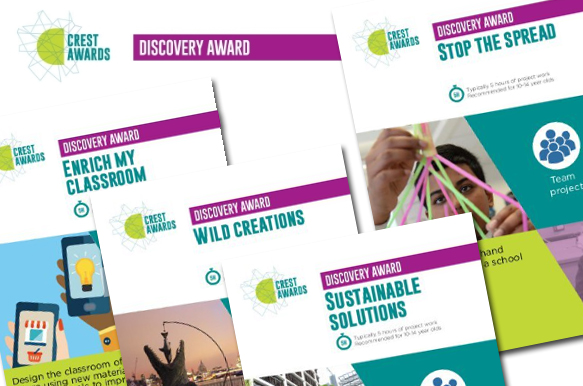 Practical Action Resources:
The materials below are based around Practical Action's work, which uses science and technology to address global issues such as energy, water and food. They give students a real insight into how science and technology can be used to tackle challenges faced by communities in the developing world, and how they can be part of the solution. The resources are strongly linked to the Global Goals and/or Sustainable Development Goals (SDGs).

These Practical Action project ideas can be used to gain CREST Awards:
Bronze – Dirt Detectives (research), Soap or Nope (practical) , and Clean Communications (communications)
Silver – What a Waste (research), Washing with Plants (practical), and Top Toilets (communications)
Gold – The Sanitation Divide (research), Extraordinary Extractions (practical), and Sanitation for All (communications)
Each project idea comes with a teacher's pack, student brief and a PowerPoint presentation.
Click here to download the resources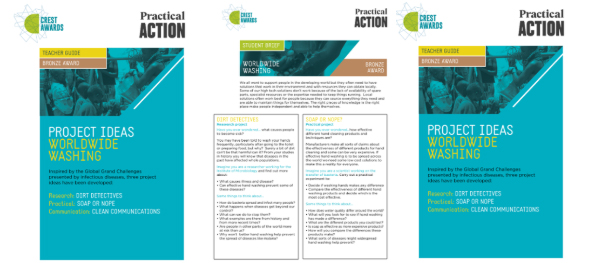 Practical Action also offer additional CREST activities that focus on our planet
Visit the CREST Resource Library
More Accredited CREST Resources
Sustainable Development Goals (6) Facts & Infographics
---
As North West Regional CREST Support Organisation, All About STEM promote CREST Awards across the region and point schools & clubs to the support they need to run this amazing scheme. CREST Awards encourage students to work like scientists, researchers, engineers and designers to investigate and explore their own project ideas.

Find out more
Follow CREST North West on Twitter

Home & School Learning Resources & Activities:
All About STEM's Inspiration Station!
Science•Tech•Engineering•Art•Maths•Mind•Body
Follow All About STEM on Twitter here
Like All About STEM on Facebook
Follow The Big Bang North West on Twitter here
Like The Big Bang North West on Facebook
More: Home Learning Activities with CREST Awards and STEM Learning
« Back To News