September 25th 2020
National Apprenticeship Week 2021
National Apprenticeship Week 2021 will take place from 8 – 14 February 2021.
The week aims to shine a light on the amazing work being done by employers and apprentices across the country and will recognise how employers of all sizes have stepped up to the challenge during this unprecedented time.
Schools & colleges can plan in advance for National Apprenticeship Week!
To discover what's on offer and book support in Cheshire, Warrington, Knowsley & Wirral, contact Dr Dave Armson. Other areas can find out more from ASK (North) & Amazing Apprenticeships.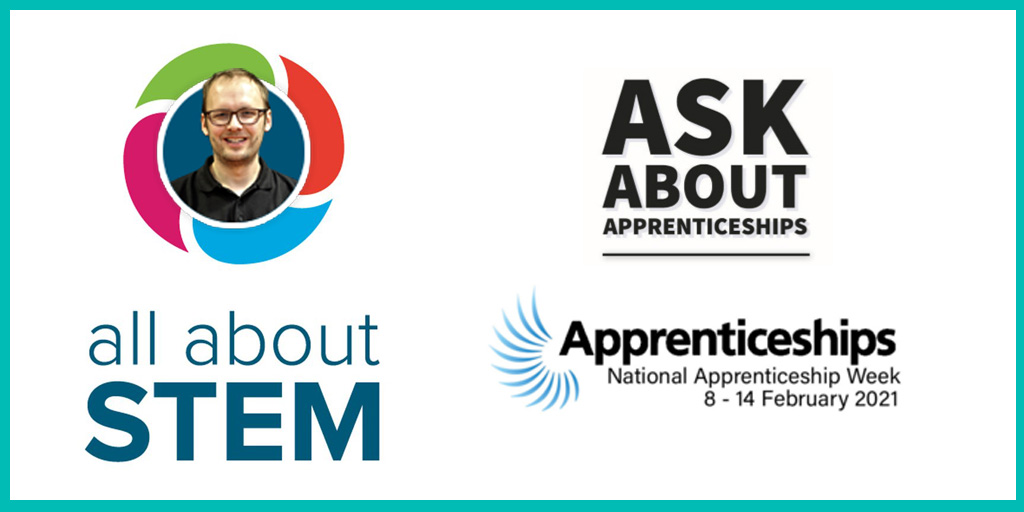 Peter Mucklow, Further Education Director, Education and Skills Funding Agency said:
"I encourage employers, providers, partners and apprentices to start planning for National Apprenticeship Week 2021 now so we can spend the week collectively celebrating the impact of apprenticeships on individuals and our great businesses and public services.
"In the coming months we will release more details for National Apprenticeship Week 2021. By sharing the date in advance I am hopeful that our many partners will start to plan some fresh and inspiring activity that they will run during the Week."
More information on National Apprenticeship Week 2021 will be announced here and via @Apprenticeships on Twitter.
ASK Project: ASK Offer Brochure

All About STEM: STEM news, resources, activities & events!

Home & School Learning Resources & Activities:
All About STEM's Inspiration Station!
Science•Tech•Engineering•Art•Maths•Mind•Body
Follow All About STEM on Twitter here
Like All About STEM on Facebook
« Back To News