October 01st 2020
Primary CREST Awards: World Animal Day
World Animal Day embraces all animals and the unique concerns of each, in every country, and makes animals front-page news. Through increased awareness and education, we can all help develop a compassionate culture which makes this world a fairer place for all living creatures.
Official World Animal Day Resources
Global Wave
Selfie Poster
Bingo
Colouring Sheets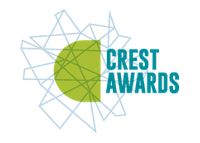 CREST is a scheme that inspires young people to think and behave like scientists and engineers. There are many ways to run CREST and there are so many fantastic activities.
Why not try a CREST project to celebrate World Animal Day?
Star & Superstar Awards are aimed at Primary children & can be completed at school or home.
Star Awards are a great introduction to problem-solving in STEM. They offer children the opportunity to learn through hands-on challenges that focus on their everyday lives.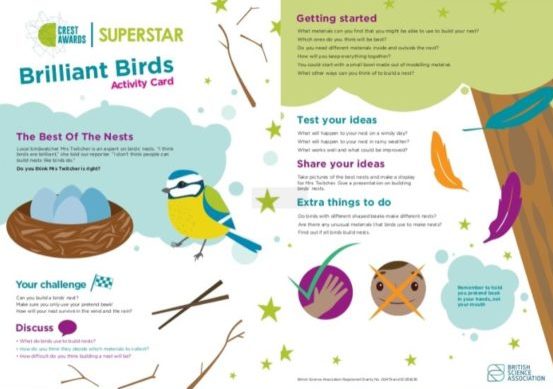 SuperStar resources are short, teacher-led activities that can be completed easily by primary children aged 7-11.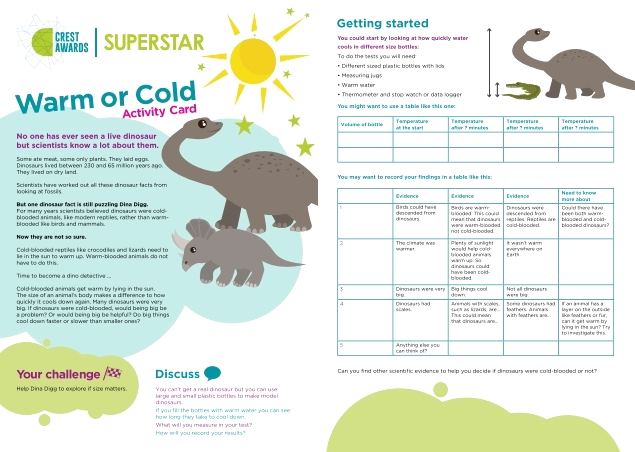 More: CREST Awards for all ages

All About STEM: STEM news, resources, activities & events!
All About STEM & Unilever: Other Projects

Home & School Learning Resources & Activities:
All About STEM's Inspiration Station!
Science•Tech•Engineering•Art•Maths•Mind•Body
Follow All About STEM on Twitter here
Like All About STEM on Facebook
« Back To News